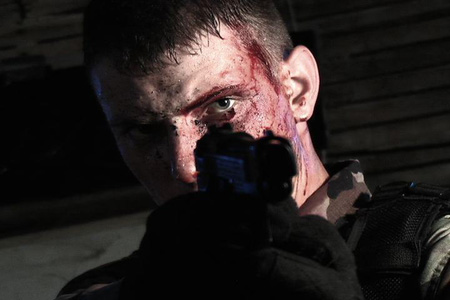 ~~~~~
Ah, the mysteries of the movies of Champaign, Urbana, and the cities beyond! It has always been a given that C-U Blogfidential will never be able to wrangle all the potential topics in a timely-enough fashion to kick out timely-enough editorial. We don't have the staff or budget or time. (Will we ever?) That said, we always have interest and good intentions, dearest readers, so we simply must be alert during our virtual and physical wanderings in the event we stumble upon stories we miss in their original moments. If we do not receive advance warning in the form of a press release or some such, the community grapevine can be on the side of CUBlog; our Facebook contacts and strategic "likes" meant we would learn about the new Shocktober Film Festival almost immediately, for instance. Elsewhere, our knack for putting the Twin Cities' two-and-two together can pay dividends if invested just right as with today's article.
Although merely window shopping with his Web browser, your wide-awake humble editor cashed in with some late-night scouring of the home videos offered by on-line merchant Oldies.com. Here is where he noticed a rather vibrant DVD cover that sported a subtitle familiar to him. Producer Tye Wilson and his company Broken Shadow Entertainment of downstate Taylorville had previously used it as the main title of their micro-budget epic. Could it be one and the same? Sure enough, we verified through research that I HEARD THE DARKNESS had finally been loosed upon the world as ZOMBIE ARMAGEDDON through the Oldies.com in-house label Alpha Video and its own sublabel for indie genre fare, Alpha New Cinema. First offered more than a year ago on Tuesday, September 27, 2016, the DVD-R includes a short film predecessor and making-of featurette, making it well worth the reasonable price.
~~~~~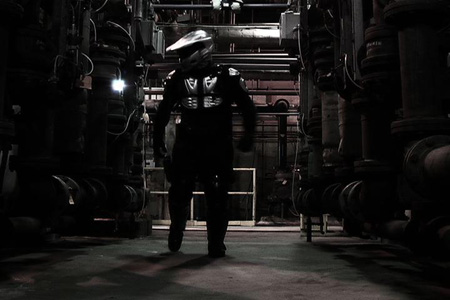 ~~~~~
DARKNESS is the commercial debut for a Broken Shadow narrative and follows the experience of a steadfast Army sergeant named Daniels (Allen Thatcher) and his men as they descend into a nightmare America overrun by a zombie plague and government machinations. Many Taylorville townsfolk helped Broken Shadow create this ambitious B-film over a period of several years in the Illinois wilds southwest of Decatur, documented generously on their official Facebook page. While occasionally shaky in its performances and overall technique, DARKNESS moves like a monster and reminded Ye Ed of the bold abandon he used to witness in certain products of the late Nineties "backyard cinema" boom, shepherded to select audiences via mail order by the likes of Tempe Video, Sub Rosa Studios, Film Threat Video, and EI Independent Cinema. "Labor of love" is a requisite line item for an under-the-radar flick like this.
"It was 2006 [when I began Broken Shadow] before I went to school in California," explains Wilson to CUBlog during an IM exchange in January. "My first project was a feature-length slasher film I had written and directed before I really knew what I was doing … [I] made the film, learned a lot, and changed my major in college and my life [because of it]." Remaining in Taylorville, he followed DARKNESS with several other ventures in various capacities including a series of horror shorts, a science fiction thesis film called ABRAXIS, and most recently the Western drama TO KILL A KING: THE TRUE TESTAMENT OF THE GENTLEMAN JASPER PRICE. "I am hatching plans to write and shoot a short film based on a feature film I have [also] written, which I have been submitting to competitions, and [then] hopefully shoot the feature," reveals the young filmmaker about his plans after a self-imposed break.
~~~~~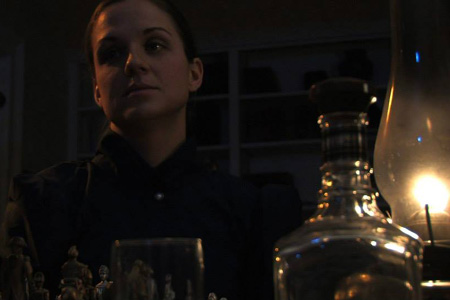 ~~~~~
Wilson spent his time developing the script and raising initial funds for that short, A MAN IN BLACK, while finishing TO KILL A KING and sliding into producing and acting roles for others, most notably director Matthew Packman's bleak "post-society" feature MARGO. "Matt is my closest colleague," Wilson confirms in regards to his involvement. "I have had the pleasure of producing work for him and with him [as well as] acting for him. [MARGO] was shot in the very same manner and locations as we have always made films [using] Centralia, Taylorville, and Carbondale as main locations. It was completed and sent to the film festival circuit over a year ago, but just [landed] a distribution deal like DARKNESS did." BrinkVision, a sort of successor in spirit to the aforementioned labels, began distributing MARGO on DVD and through Amazon Prime back on Tuesday, September 12, of last year.
We will keep tabs on Broken Shadow Entertainment as they progress. A MAN IN BLACK is intended to be paired with TO KILL A KING on an eventual DVD per Wilson, who also plans to participate in Packman's follow-up to MARGO. Looming in the background is the potential for the Big One, of course. "I feel [A MAN IN BLACK] exploring a bit of that universe with some beloved surrealism [sic] is the best way to gain support for the feature," offers Wilson. What else could we hope to emerge next from the Christian County darkness? Plenty of streaming samples on their Facebook account will give you an idea of the group's tastes and aesthetics while we await their future.
~ Jason Pankoke
p.s. We belatedly thank Sasan Shabrou and Gladius Arts for pointing us to Broken Shadow and vice versa some time ago. Cheers!
p.s.2 It's not lost on us that most of the other times we have evoked Taylorville on CUBlog is when we had a zombie movie up for discussion. Coincidence?
p.s.3 Do we even have to qualify the imagery in this post is not a real-life endorsement of gun violence in any form? Get it together, America. Conscience needs to be your guide. Condolences are not enough.
~~~~~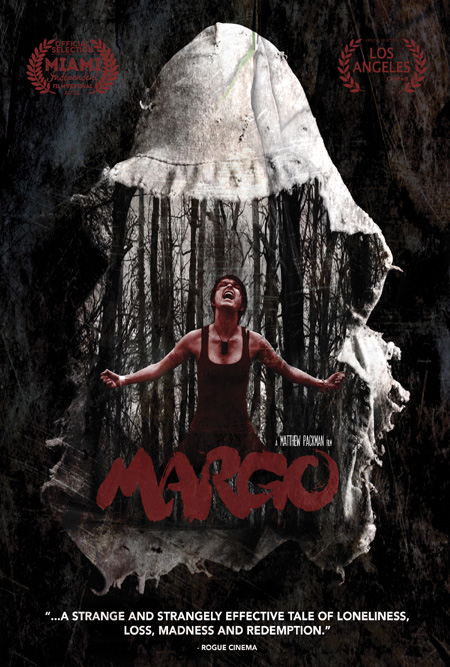 ~~~~~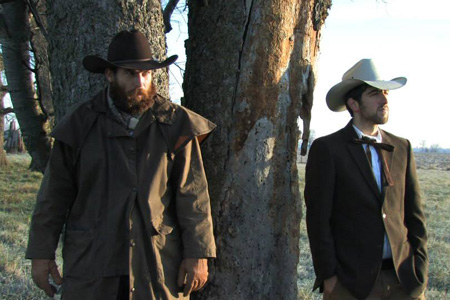 ~~~~~