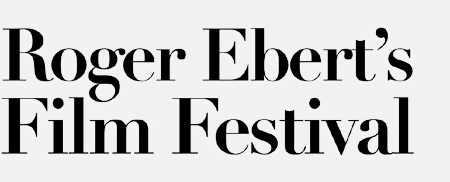 On Monday, April 2, the College of Media at the University of Illinois at Urbana-Champaign announced the full slate of movies to be showcased at the twentieth annual edition of Roger Ebert's Film Festival taking place on April 18-22, 2018:
Wednesday, April 18
7:00 p.m. THE FUGITIVE (1993, 130 min, D: Andrew Davis)
Thursday, April 19
12:00 p.m. INTERSTELLAR (2014, 168 min., 70mm, D: Christopher Nolan)
4:00 p.m. SELENA (1997, 127 min., D: Gregory Nava)
8:30 p.m. BELLE (2014, 103 min., D: Amma Asante)
Friday, April 20
12:00 p.m. COLUMBUS (2017, 104 min., D: Kogonada)
3:30 p.m. A PAGE OF MADNESS (1926, 73 min., D: Teinosuke Kinugasa)
Accompanied by the Alloy Orchestra
8:30 p.m. AMERICAN SPLENDOR (2003, 101 min., D: Shari Springer Berman & Robert Pulcini)
Saturday April 21
10:30 a.m. 13TH (2016, 100 min., D: Ava DuVernay)
2:30 p.m. DAUGHTERS OF THE DUST (1992, 112 min., D: Julie Dash)
5:30 p.m. RAMBLING ROSE (1991, 112 min., D: Martha Coolidge)
9:30 p.m. THE BIG LEBOWSKI (1998, 117 min., D: Joel Coen)
Sunday, April 22
12:00 p.m. RUMBLE: THE INDIANS WHO ROCKED THE WORLD (2017, 102 min., D: Catherine Bainbridge & Alfonso Maiorana)
Key festival guests this year include Andrew Davis (THE FUGITIVE), Amma Asante (BELLE), Ava DuVernay (13TH), and Julie Dash (DAUGHTERS OF THE DUST).
Roger Ebert's Film Festival will take place at the Virginia Theatre, 203 W. Park Ave., Champaign, IL. The "Ebertfest" Web site also features individual reviews and details of signings and panel discussions. Individual and bulk ticket sales went on sale Monday, April 2, 2018, while a small number of festival passes are still available.
~ Jason Pankoke