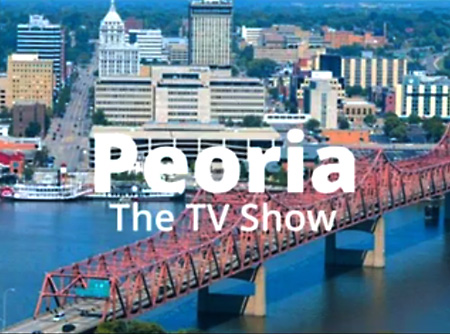 ~~~~~
Although I haven't followed a television show from week to week since high school and avoid binge watch sessions to this day, I will sneak peeks if I flip to something on the flat screen that has been given a vote of confidence by friends on social media or positive coverage in the entertainment press. I do recognize that cable channels and subscription portals have been awash with high-quality content since the rise of "Peak TV" more than a decade ago, and it has taken time for the revived medium of serial storytelling to be discussed in serious tones and rewarded well past ratings, avid fandom, and Emmy and Golden Globe statues. My long-standing preference leans towards one-and-done experiences like films, I guess.
There is a newfound attractiveness to the milieu. Hollywood heavyweights from Ridley Scott (RAISED BY WOLVES on HBO Max) and Reese Witherspoon (LITTLE FIRES EVERYWHERE on Hulu, THE MORNING SHOW on AppleTV+) to Jordan Peele (LOVECRAFT COUNTRY on HBO), Guillermo del Toro (TROLLHUNTERS on Netflix, THE STRAIN on FX), and Jon Favreau (THE MANDALORIAN on Disney+) are freely migrating to high profile, small screen fare as the stigma of network production being an inferior career choice to theatrical features has been all but erased. Their involvement entices viewers to stay glued, investors to take more chances, and talent to apply their creativity in ways that a 100-minute run time doesn't allow. In other words, serialization is the shiny new sandbox to play in.
You won't see this breadth of content creation on the opposite side of the spectrum where the local network affiliates, university-based services, and community cable access channels reside with minimal resources and barely-there budgets. Fiction television is still mostly the province of professional studios, which can handle the accelerated shooting schedules that are required to pull off complete seasons with a sense of artistic continuity, reliable delivery, and slick veneer. It doesn't mean the starry-eyed upstarts of our world should refrain from giving the episodic format a chance if they're up for the challenge!
~~~~~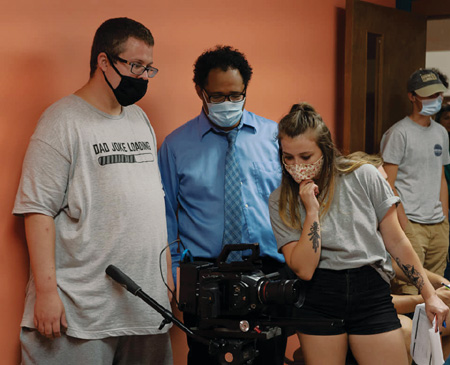 ~~~~~
I noticed earlier this year we have a trio of independent production teams in downstate Illinois that are filming narratives for broadcast audiences. Reading up on their goals has proven to be a nice distraction from repetitive headlines about the woes of multiplexes and windfall experienced by video-on-demand providers. From what I've seen so far, all three camps are still in the early stages of realizing their respective projects and want to ensure they can extend the lives of their concepts. Sum total of their hard work so far – one pilot, one teaser for a pilot, one prequel series – is currently available to give viewers an idea of where they're headed, so I thought it might be fun to consider what a "local show" can look like.
This is the first of three C-U Blogfidential posts about the demos and we'll start with the one inching ever so close to going in front of the camera. Playwright and actor Michael Mcgruder of River City Productions in Peoria has put together a sizeable staff to realize a 30-minute "romance dramedy" pilot named after his home town, PEORIA. Culled from Illinois and Missouri, the ensemble cast includes Megan Lipski, Braxton Angle, Kerri Rae Ryan, Joanna Mills, Oscar Mansky, Kaitlyn Jackson, Chandler Smith, Megan Mockensturm, casting assistant Mia Katz, director and co-writer Raynah Unes-Reid, and executive producer and co-writer Mcgruder. They play young professionals, civic leaders, and service industry workers who are navigating their way through the city life where their paths will inevitably cross.
~~~~~
~~~~~
Providing a first impression of how the characters relate to one another is a teaser trailer, filmed during the summer with masks and social distancing practices in place. It appears here and at a Kickstarter campaign that ended last Friday, October 2, and exceeded both a $20,000 initial goal and $25,000 stretch goal to cover costs associated with the pilot. I touched base with creator Mcgruder through instant messaging last week to confirm the next steps for PEORIA. "[Friday, November 6] was the original premiere date but it had to be pushed back," he tells CUBlog, presumably due in large part to the COVID-19 scare and rescheduling. "The new pilot production dates are November 16-20 [and the completed version] will premiere on February 26." It is set to air on Comcast channel 5 in Peoria and be viewable worldwide the next day at PeoriaTVShow.com. If all goes well, a series would follow.
"The primary intent is to distribute the show independently on TV and online," relates Mcgruder, whose Kickstarter copy promises a high-quality show that will shine a favorable light on its eponymous location and incorporate realistic themes based on issues facing the city's population today. He adds, "Netflix would be for syndication after the season has already aired on Comcast," reinforcing their intent to find a home for PEORIA that will reach the widest possible audience. Be sure to watch this WMBD-TV interview with Mcgruder and actress Ryan from a month ago and listen to this discussion between director Unes-Reid, a recent graduate of the University of Illinois, and host Linda Evans of "C-U at the Show" on WEFT-FM. Combined, the coverage provides us with a more rounded picture of their steadfast efforts.
In the next "épisode," which should appear on CUBlog next week, we hop a ride from the River City to the Capital City and find the laughs to be had thanks to MINIMUM WAGE!
~ Jason Pankoke
~~~~~