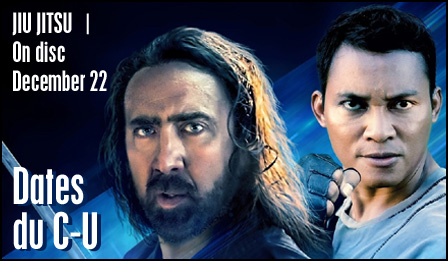 Our movie and media Calendar appears every Friday/Saturday on C-U Blogfidential and caters to the downstate region anchored by Champaign-Urbana, Illinois, USA.
~~~~~
MILESTONES | Happy Birthday to You!
12/25: Shea Contúirt Kelly (filmmaker, Thousand Yard Stare Productions, Decatur, IL)
12/29: Patricia Pankoke Pellow (matron saint to our arts, C-U Confidential, Champaign, IL)
12/30: Jason Pankoke (editor/publisher, C-U Blogfidential, Champaign, IL)
12/31: Leigh Kaiser (producer, Looming Castle Productions, Champaign, IL)
MFHQ MEMO | From Chambana with Liquidity
It should have been clear from several C-U Blogfidential articles in 2020 that our cinema landscape is changing. A few nights ago, I drove around the C-U for dinner inspiration. The non-committal effort pretty much turned into me simply driving around the C-U and Savoy for a while, simply because I gave myself permission to do so. Ranging from the northern end of the territory to the south and back into the heart of Champaign, I could not help but silently thrill at seeing the Savoy 16 all lit up for the first time in months like a Christmas decoration while the AMC 13 sat dark and depressed in the distance behind a newer retail spot that blocks the view from the Prospect Avenue intersection. I don't know if this is a harbinger of anything because the exhibition industry is still on high alert as a whole, and the simultaneous premiere today of WONDER WOMAN 1984 on HBO Max and whatever theaters are actually open will apparently tell Hollywood if the multi-platform gamble is going to be standard in the future for big-ticket features. We will learn soon enough. We will also expect the landscape to keep being reconfigured. Count on it.
Closer to home, take care of yourselves and enjoy time with those in your household. Right now, the mood at the Secret MICRO-FILM Headquarters is more akin to "Tubular Bells" than "Silver Bells" or "Jingle Bells," but we're doing what's necessary to make 2021 a little more reasonable. Cheers to all.
LOCAL FILMS & EVENTS | Support Your Media Storytellers
@ Film Festival Flix
19th annual Route 66 Film Festival of Springfield (through 12/28) Tickets
NOW PLAYING | Champaign-Urbana Area
@ AMC Champaign 13, Champaign, IL
Closed for the week.
@ Family Video, Champaign, IL
Closed.
@ Phoenix Savoy 16 + IMAX, Savoy, IL
Closed for the week.
@ Redbox, Champaign-Urbana, IL
THE CRAFT: LEGACY, JIU JITSU, LOVE AND MONSTERS, THE WAR WITH GRANDPA, more! (12/22 on) Online rentals
Events featuring locally produced movies are marked with an asterisk (*). Additional "Now Playing" and "Coming Soon" listings appear after the jump!
~~~~~
NOW PLAYING | The Cities Beyond
@ AMC Classic Village Mall 6, Danville, IL
Closed for the week.
@ AMC Peru Mall 8, Peru, IL
Closed for the week.
@ The Avon Theater, Decatur, IL
Closed for the week.
@ The Fischer Theatre, Danville, IL
Closed for the week.
@ The Little Lorraine, Hoopeston, IL
Closed for the week.
@ The Normal Theater, Normal, IL
Closed for the week. "Living Room Film Festival" virtual screenings: JINGLE BELL ROCKS!, RARE EXPORTS: A CHRISTMAS TALE (through 12/25), THE TWENTIETH CENTURY (through 12/31) Purchase
@ The Onarga Theatre, Onarga, IL
Closed for the week.
@ The Princess Theatre, Leroy, IL
Closed for the week.
@ Roxy Cinemas, Ottawa, IL
Closed for the week.
@ Streator Eagle 6, Streator, IL
Closed for the week.
NOW PLAYING | Midwest
For detailed and curated listings of Chicago-area film presentations and related events, as well as cancellations and postponements due to the ongoing coronavirus pandemic, please visit the fine folks at Cine-File and subscribe to their definitive "Cine-List" weekly blast.
COMING SOON | Area-wide Events
3/17-3/21, 2021
43rd Big Muddy Film Festival
@ The Varsity Center, SIU, Carbondale, IL
5/13-5/20, 2021
22nd Wisconsin Film Festival
@ Madison, WI (virtual event)
6/10-6/13, 2021
31st Onion City Experimental Film + Video Festival
@ Chicago Filmmakers, Chicago, IL
9/8-9/11, 2021
22nd Roger Ebert's Film Festival
@ The Virginia Theatre, Champaign, IL
~~~~~
Compiled by Jason Pankoke.
~~~~~
"Calendar du C-U"
© 2020 Jason Pankoke/C-U Blogfidential