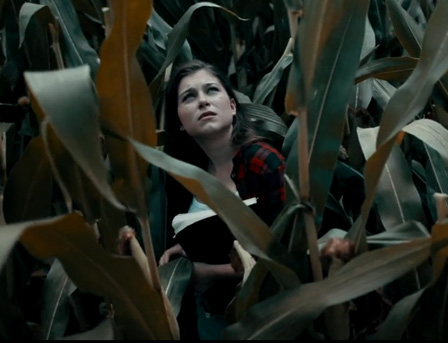 ~~~~~
Ptew! Roughly a year ago, life took a nosedive here at Momkoke Manor on the edge of an American small town and it engulfed the attentions of yours truly so much that I have yet to regain my stride with C-U Blogfidential. It's a drawn-out struggle to deliver consistently to this day, made all the more frustrating by the fertile pumpkin patch of ideas bound to inspire us this time of the season. I simply can't act upon them all in good time, so, don't be surprised when the 'blog publishes an outburst of fully-baked content, such as our recent previews of locally-made horrors, and then coasts for several weeks on low-calorie Calendars before we plate our next treats. The seeds are always being sown at MFHQ Remote.
Today's post is the CUBlog equivalent of the Hollywood studios' recent tendency to "tease the trailer with a trailer." While feature articles are in the works to highlight the filmmaking groups to be mentioned in a moment, we wanted to make sure you knew about their newest productions being added to Amazon Prime Video for streaming rental and purchase in case you'd like to watch them before we discuss!
Arriving on Amazon at the end of August, the first entry in the C.O.R.N. series is a bid by Dreamscape Cinema of Champaign to take a slice out of the lucrative horror genre market. Directed, written, and produced by company founder Robin Christian and originally filmed in and near Champaign County in mid-summer 2019, C.O.R.N.: A FIELD OF SCREAMS is about a pair of siblings (Kennedy Tucker and Mateus Ward) and their friend (Roger Cross) who become stranded in Midwest farm country during Halloween and must contend with the locals as well as a shadowy cult, influenced by the sinister Mr. Dr. (Robert Donovan), that practices bizarre rituals on unwitting victims. Harvest moon mayhem leads to a conclusion that sets up C.O.R.N. 2, shot in 2020 and starring Jessica Morris, and C.O.R.N. 3, wrapped in June of this year; both will stalk Amazon and other platforms in the coming months once the leg work is done by Total Content Digital, the Los Angeles-based firm that is a sales rep for A FIELD OF SCREAMS.
~~~~~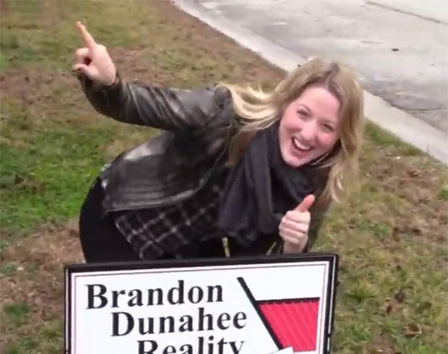 ~~~~~
Also staking its claim on Amazon bandwidth as of today, Tuesday, October 12, is the "directors cut" [sic] edition of UNLISTED OWNER. Filmed several years ago in the southern town of Sumner, Illinois, by first-time director Jed Brian for his fledgling label, Lawford County Productions, the thriller involves a group of teens and families who run afoul of an unbalanced young man, prone to squatting his childhood home and moving quickly to kill anyone else on the premises. Brian self-released a DVD of UNLISTED OWNER in 2017 and teamed up with Summer Hill Entertainment and J.R. Bookwalter's Makeflix to offer Blu-rays and DVDs on demand in 2019 before agreeing to the current pact with POV Horror, a specialist in "found footage" horror fare. As told to CUBlog by Brian, DIRECTORS CUT adds briefly to the original "recorded live" scenes and incorporates brand-new material that introduces a handful of viral commentators who report on the slaughter several years after the fact. What more can they discern from the tapes?
Following the jump is a statement from Lawford County Productions on the UNLISTED OWNER re-release as well as a striking piece of promotional artwork. Watch for our exclusive conversations with Brian and Christian to appear in this space after we visit with another downstate Illinois storyteller who favors tales on the darker side, Ben Harl of Silver Compass Studios in Decatur.
~ Jason Pankoke
~~~~~
From September 2021:
FOR IMMEDIATE RELEASE
AMAZON TOP 10 SELLING FOUND FOOTAGE SHOCKER 'UNLISTED OWNER' NOW HAS AN UPCOMING 'DIRECTORS CUT' RELEASE!
(Sumner, IL) September 2021: Lawford County Productions announces the forthcoming release of UNLISTED OWNER: DIRECTORS CUT with nine minutes of never-before-seen footage added to the film! Following a successful (and now out-of-print) DVD run that landed the found footage movie in Amazon's "top 10 hot new horror releases" in 2017.
The DIRECTORS CUT release will be available for purchase or to rent via Amazon on October 12 with other streaming services and physical media to come.
UNLISTED OWNER involves a group of six friends, played by Gavin Groves, Haidee Corona, Andrea Potts, Jed Brian, Tyler Landers, and Levi Atkins, who make a series of bad choices after hearing about a family of five who are murdered in a house not far from where they will be camping for the night. Returning to investigate proves to be the worst mistake of their lives, turning their fun-filled night into one of horror and terror.
"After the amazing run we had with the UNLISTED OWNER DVD landing in the Amazon top 10, I cannot wait for everyone to experience the movie again with this never-before-seen footage!" said writer/director Jed Brian. "This release will answer some questions fans have been asking for years! But it adds a new layer of mystery and fear not seen in the other release!"
The movie was filmed entirely in the southeastern Illinois town of Sumner by Brian's company, Lawford County Productions. The DIRECTORS CUT digital release is being distributed by POV Horror. Having a regional cast mostly from the Sumner area and actress Corona from Shelbyville, Indiana, the film has a strong Midwestern feel.
CONTACT
Jed Brian
Jedbrian57 [at] gmail [dot] com
###