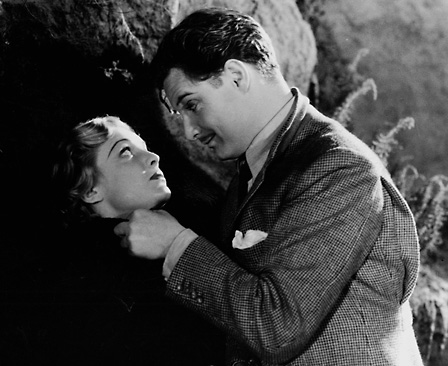 ~~~~~
Pull those curtains back, please! It seems like it's taken from here to eternity for Roger Ebert's Film Festival to resume its show business at the Virginia Theatre in downtown Champaign, and this week the wishes of many will finally come true. While yours truly won't be trekking to the C-U for the 22nd iteration of the event, presented by the College of Media at the University of Illinois and emcee Chaz Ebert, I have little doubt the faithful staff and volunteers of the Champaign Park District will ensure that "Ebertfest" and its fans receive a hearty welcome home at 203 W. Park Avenue, adhering still to pandemic protocols. The slate kicks off with a thunderous bang later tonight, Wednesday, April 20, with the Academy Award-winning music documentary SUMMER OF SOUL and will conclude 12 features later on Saturday, April 23, with a monochrome print of the Best Picture Oscar nominee NIGHTMARE ALLEY.
We've summarized the program below for those who'd like a quick refresher, culled from the schedule first announced by Media back on Thursday, March 31, and Chaz Ebert's update about additional films, short subjects, and guests that was published more recently on the Roger Ebert review website. Of course, the selections and personalities are profiled in depth at the official Ebertfest page, and remember to consult the News-Gazette for daily coverage of the program. If you're planning to attend and do not have proof of admission in hand, be sure to contact the Virginia's box office for availability of passes and individual tickets through their own website or by calling (217) 356-9063 between 10 a.m. and 5:30 p.m. on the weekdays. Other than that, please save us the symbolic aisle seat while enjoying:
Wednesday, April 20
7:00 p.m. SUMMER OF SOUL (2021, 118 min., Dir: Ahmir "Questlove" Thompson)
Thursday, April 21
9:30 a.m. THE PHANTOM OF THE OPEN (2022, 106 min., Dir: Craig Roberts)
1:30 p.m. THE 39 STEPS (1935, 86 min., Dir: Alfred Hitchcock)
4:00 p.m. GILBERT (2017, 94 min., Dir: Neil Berkeley)
8:00 p.m. FRENCH EXIT (2021, 113 min., Dir. Azazel Jacobs)
Friday, April 22
9:30 a.m. PASSING (2021, 99 min., Dir: Rebecca Hall)
2:00 p.m. GOLDEN ARM (2021, 91 min., Dir: Maureen Bharoocha)
4:30 p.m. THE WHITE TIGER (2021, 125 min., Dir: Ramin Bahrani)
8:30 p.m. GHOST WORLD (2001, 111 min., Dir. Terry Zwigoff)
Saturday, April 23
10:00 a.m. SIREN OF THE TROPICS (1927, 86 min., Dir: Henri Étiévant, Mario Nalpas) Accompanied by Renee Baker and Chicago Modern Orchestra Project
1:30 p.m. KRISHA (2016, 83 min., Dir: Trey Edward Shults)
4:00 p.m. SOY CUBANA (2021, 79 min., Dir. Jeremy Ungar, Ivaylo Getov)
8:30 p.m. NIGHTMARE ALLEY "B&W Cinematic Version" (2021, 150 min., Dir. Guillermo del Toro)
Key festival guests for the 2022 engagement include Ramin Bahrani (THE WHITE TIGER), Terry Zwigoff & Thora Birch (GHOST WORLD), Michael Phillips (The Chicago Tribune), Nell Minow (RogerEbert.com), Dr. Eric Pierson (University of San Diego), and Michael Barker (Sony Pictures Classics). It was announced last night at the opening reception for sponsors and VIPs that Guillermo del Toro & Kim Morgan (NIGHTMARE ALLEY) would not be appearing in person as originally promoted. This year is dedicated to the great Sidney Poitier, who passed away on January 6, and the lovably divisive Gilbert Gottfried, who would have also been a guest this year but succumbed to complications from myotonic dystrophy on April 12. I hope all the stars in our own neighborhoods will emerge en masse to make the Ebertfest scene an exhilarating place to be.
~ Jason Pankoke
Publicity still from THE 39 STEPS is courtesy of Park Circus.
[Updated 4/22/22, 1:45 a.m. CST]
~~~~~