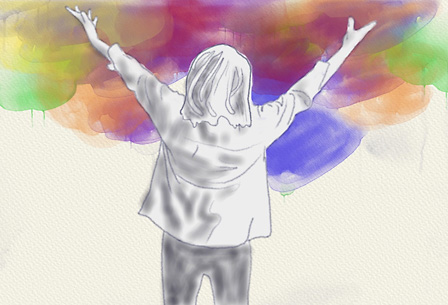 ~~~~~
Here's a post that has been long scribbled in my head and it is high time I hammer it down, given what has been transpiring this week. I never knew him well, but I could sense his reputation growing in my arts-and-friends periphery during that seminal mid-Nineties-to-mid-Aughts era of Champaign-Urbana living. We'd shoot the shit when I'd go into Greg Danner's electronics fix-it shop, wedged into a tiny storefront on that weird jig-jog corner of Washington and Race streets in Urbana, where he worked when not gigging or producing music. I remember him telling me about a band he was joining that had been formed after the break-up of another called Uncle Tupelo that apparently did well. I also remember seeing flashes of him outside the offices of The Octopus in downtown Champaign where he would meet our music writer Ed Burch to head off into the night. We knew they were recording an album of their own material in the wake of his dramatic dismissal from that newer band, Wilco. Silently, I'd wish the underdogs good luck.
I learned more about the versatile musician Jay Bennett after that period of time and, naturally, some of it was off the mark. Like many, I thought I was watching an honest-enough account of the cratering partnership between him and fellow talent Jeff Tweedy during the Yankee Hotel Foxtrot sessions as depicted in the documentary, I AM TRYING TO BREAK YOUR HEART, which I chose to give two pages of coverage in MICRO-FILM. It came up in subsequent talk with folks who knew Bennett much better than I that the film seemed to ladle much of the blame on his shoulders for the stressful environment and bruised egos in that studio. As Wilco reaped the fruits of Foxtrot within critical circles, on the road, and in sales charts, Bennett redirected his creativity by touring as well as recording a handful of albums issued by indie labels or not at all. The Palace at 4 a.m. (Part 1), the one he and Burch had been collaborating on as Foxtrot fever built up elsewhere, is a lush batch of melancholy pop that I'll lose myself in to this day.
No matter what one thinks of his releases after Palace and the three-album stint with Wilco on Being There, Summerteeth, and Foxtrot, along with the highly-regarded Mermaid Avenue team-ups with Billy Bragg where they interpreted the lyrics of Woody Guthrie, Bennett is generally described in articles and reviews as a fearless musician willing to push his instrumentation and engineering to the limits. It has therefore pained the hearts of family, fellow musicians, and fans for some time now that Bennett himself reached limits way too soon; he would unexpectedly pass away at home in Urbana on May 24, 2009, from an accidental overdose of fentanyl he took to curb physical pain. He was only 45 years old.
~~~~~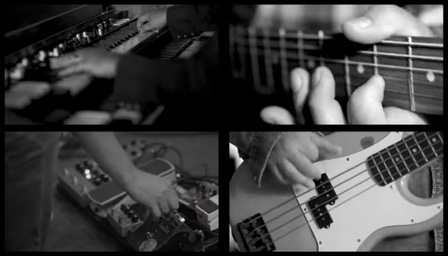 ~~~~~
All that said, the rollicking spiritedness of Jay Bennett is being remembered in the present. I'll start at the exclamation point and work backwards. Yesterday, Saturday, April 23, as part of the annual Record Store Day (RSD) industry-wide promotion, Exile on Main Street at 100 N. Chestnut Street in downtown Champaign and other shops throughout the United States began offering a brand-new, double vinyl release of Bennett's late-career albums, Whatever Happened I Apologize and Kicking at the Perfumed Air, which had very little visibility combined before now. Included in the package is a DVD of the finished documentary, WHERE ARE YOU, JAY BENNETT?, produced by Connecticut-based filmmaker Gorman Berchard of What Were We Thinking Films in partnership with Fred Uhter, who got the project going originally. MVD Visual, an in-house label of the distributor MVD Entertainment Group, is making the LP available.
Also released by MVD this past Tuesday, April 19, is a Blu-ray/DVD combination pack of WHERE ARE YOU, which we have reported on a handful of times before now, and it can be purchased directly from Berchard and your expected internet merchants as well as streamed on iTunes. In interviews leading up to this week, Berchard and Uhter have characterized the film as a love letter to a gifted artist lost as well as a corrective of sorts to what was depicted 20 years ago in BREAK YOUR HEART. A premier screening for downstate was held at the Fischer Theatre in Danville on Tuesday night to celebrate Bennett and the release, hosted by the producers and featuring a performance by local musician David Howie. (The Chicagoland showing they scheduled for April 19 was cancelled.) Berchard is an old hand at crafting portraits of iconoclastic indie musicians; his previous endeavors have profiled Grant Hart, Lydia Loveless, Archers of Loaf, Sarah Shook & the Disarmers, and The Replacements. Uhter's prior feature, DRIVE SOMEWHERE, documents the final live concert of The Vulgar Boatmen after 30 years of performances.
If you have yet to see WHERE ARE YOU, JAY BENNETT?, the final trailer will give you an idea of what to expect. This and previous teases confirm the participation of several folks familiar to the C-U including Don Gerard, Chris Green, Mark Rubel, and Bennett's former partner Burch, who was invaluable in helping Uhter and Berchard pull it all together. Of course, since it is still uncommon to watch extras online in a legitimate capacity, I've shared the MVD disc details below to entice you to not only learn more about Bennett and support the filmmakers' efforts but also reinforce the value of physical media. Fortuitously, I'm guessing, yesterday happened to mark the 20th anniversary of the CD releases of both Yankee Hotel Foxtrot and The Palace at 4 a.m. (Part 1), so it sure feels like this fresh groundswell of Jay Bennett goodness was meant to be. It indeed may have been a long-missing piece in our puzzle hearts.
~ Jason Pankoke
p.s. If wax is your jam, I'll remind you that The Palace received its own belated LP pressing not too long ago. Schoolkids Records released it in late 2020 in conjunction with an RSD event.
p.s.2 Next week, Tweedy is doing a livestream talk with author, actor, and UIUC alumnus Nick Offerman that will be projected at libraries throughout the state, including the Urbana Free Library. I'm sure it will be fun.
p.s.3 Creative clashes happen. Clashes like this don't need to happen, whether or not the creatives are directly involved. Just a reminder, folks.
p.s.4 To be fair, to be fair, to be fair, BREAK YOUR HEART was a compelling document in its day that told a vital story about artistic achievement and resilience. You can decide for yourselves if it holds up.
p.s.5 Here is a concise article about WHERE ARE YOU published by No Depression a few years ago that goes into its origins, including how the title indirectly relates to an older Bennett band, Titanic Love Affair. And, because circles require closure, it's not lost on us the long-running roots country magazine is named after a Carter Family song once covered by Uncle Tupelo for their first album.
First image is a frame of animation art by Edwin Gendron. Screen grab is a collage from the final trailer. Photograph featured on the Blu-ray sleeve below is by Paul Beaty.
[Updated 4/29/22, 9:30 a.m. CST]
~~~~~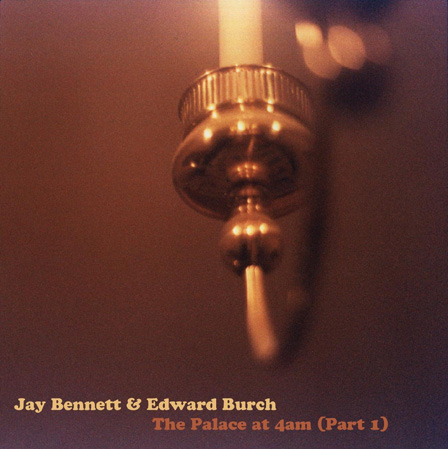 ~~~~~
From the MVD Visual sales sheet:
WHERE ARE YOU, JAY BENNETT?
Year of Production: 2021
Format: Blu-Ray/DVD
Street Date: 4/19/22
SRP: $24.95
Run Time: 105 min.
# of Discs: 2 disc(s)
Audio: STEREO
Genre: Documentary
Studio: WHAT WERE WE THINKING FILMS
The music, life & passions of the rock-n-roll genius, from Wilco through his solo career to his untimely and tragic death.
A feature-length documentary on Jay Bennett, a legendary musician and recording studio savant, who as a member of Wilco, was a large part of the genius behind their three seminal albums (Being There, Summerteeth, and Yankee Hotel Foxtrot; he co-wrote most of Summerteeth and YHF with Jeff Tweedy), as well as the Mermaid Avenue/Woody Guthrie sessions with Billy Bragg. Bennett went on to a critically acclaimed solo career, before dying tragically at the age of 45.
Bonus Materials
• Ketchup, Ketchup, and More Ketchup
• The Billy Bragg Interview
• Jay Bennett Tribute Concert
• Jay's Mom Remembers
• Commentary from co-director Gorman Bechard
• World Premiere interview with directors moderated by Andy Leech of the Rock & Roll Hall of Fame
• The Ken Coomer interview
• Deleted Scenes
• Interview with filmmakers conducted by Brian Otting
~~~~~