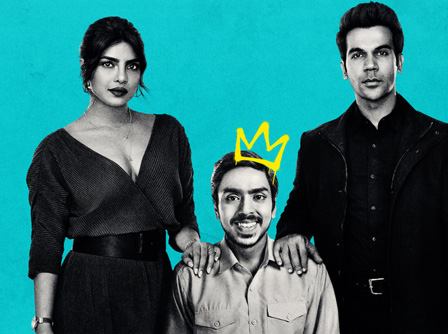 ~~~~~
Are my days of Champaign and roses over? I haven't kept a home address there for a year and a half as of last week, and the week before marked the one-year anniversary of the last time I set foot in Champaign County. Even though it's not an impossible task to visit the C-U, I don't get to travel on a whim from the house on the edge of an American small town. I do continue to value the positives I once enjoyed there, such as the modest luxury of slipping on my shoes, walking out the blocky façade of "Building," crossing through West Side Park, and ambling around a downtown that I knew like a favorite family recipe. It's unfortunate one of the key ingredients, at least to myself and many former neighbors, was scratched out in late 2019. I'm still a bit salty over it like stale popcorn, but at least an effort has been underway at the nearby Virginia Theatre to provide a space for that sort of cinematic vibe.
As a featured series of their 2021-2022 season, the Virginia established an "Arthouse Experience" film program comprised of 10 acclaimed "art" titles from the last 25 years with input from Sanford Hess, a former owner-operator of the Art Theater. Starting with EMMA. in October and continuing through THREE BILLBOARDS OUTSIDE EBBING, MISSOURI a few weeks ago, the series wraps it up tonight, Wednesday, July 27, at 7 p.m. with a surprise 11th "viewers choice" selection that apparently made a solid impression as part of Roger Ebert's Film Festival back in April. THE WHITE TIGER, a Netflix presentation written and directed by "Ebertfest" regular Ramin Bahrani (MAN PUSH CART, GOODBYE SOLO), will be introduced by Hess in the Virginia's grand auditorium and followed in the East Lobby by a viewing of the Ebertfest panel discussion with Bahrani. TIGER received very limited play in theaters before it joined the Netflix ranks in January 2021, so this is still a rare opportunity to enjoy it in a communal setting.
I have not seen TIGER yet. Given the hard-edged official trailer and the layers of detail conveyed by Roxana Hadadi's overview posted to the Ebertfest website, this is a production that will ask something of the viewer's attention and intellect unlike much of what is playing at the north and south poles of town. Underdogs and rifts between lower and upper classes figure into this story, adapted by Bahrani from the prize-winning novel by his friend Aravind Adiga, about a self-described entrepreneur named Balram (played by Adarsh Gourav) who attempts to climb his way out of poverty in India by becoming a driver for a landlord's son, Ashok (Rajkummar Rao), and his wife, Pinky (Priyanka Chopra Jonas). The trailer hints that Balram achieves a sort of success, relieving him of the servitude and denigration he suffers at the hands of this family and their affairs, while the overall tone implies that he'll pay a price in the end.
~~~~~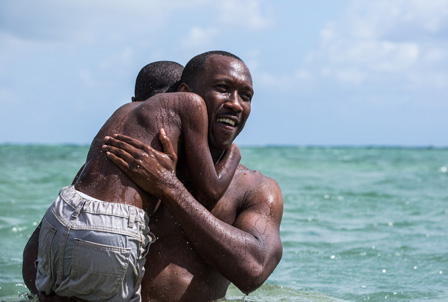 ~~~~~
A nice conversation between Hess and foodie, filmaholic, and former Octopus publisher Paul Young appeared on Smile Politely in February, wherein the former lays out the approach he and the Virginia are taking with "Arthouse Experience." If I still maintained the Secret MICRO-FILM Headquarters a few blocks away from our resident movie palace, I most likely would have ventured out to see a couple of their choices in curiosity and support. The series also included THE ARTIST, COLD WAR, EIGHTH GRADE, MOONLIGHT, WILD TALES, and three examples from the height of indie and Indiewood mania in the Nineties and early Aughts, ADAPTATION, BIG NIGHT, and THE ROYAL TENENBAUMS. I hope the C-U has turned out for them and management sees fit to program a second series in response. I also hope, although I won't hold my breath over it, that some future choices will be more adventurous and offbeat.
All around, films at the Virginia are winding down ahead of their announcement of the 2022-2023 season, which is already populated by live acts and concerts that had been rescheduled due to pandemic constraints. The News-Gazette's classic Hollywood series is on pause as is the trickle of Eighties and Nineties pop favorites and alleged "bad movies" sponsored by the Illini Radio Group. Their Mix 94.5 brand has a handful of family flicks left to present in the "Animation Vacation" series, including Disney's THE LION KING tomorrow, Thursday, July 28, and SLEEPING BEAUTY on Saturday, August 20, as well as a cartoon compilation on Saturday, August 13. Walk on over and see something good, will you? Of course, the Virginia is located at 203 W. Park Avenue in downtown Champaign as is their box office.
~ Jason Pankoke
~~~~~