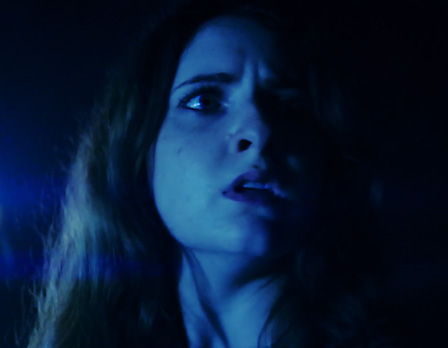 ~~~~~
We're not quite done with cinema thrills for the week, dearest readers, as REVEALER is just one of the brand-new Midwest horror stories from Illinois on the prowl! After enjoying some early exposure at film festivals held outside our state, the 1991-set campground slasher FINAL SUMMER will receive its final showing in the area later tonight, Thursday, November 17, at the lovingly restored Normal Theater in downtown Normal. Doors open at 6 p.m. for an intimate discussion session with filmmaker John Isberg about his process and experiences in developing, producing, and promoting the project, and then SUMMER screens at 7 p.m. This follows a late-show booking at the Phoenix Savoy 16 + IMAX in Savoy from October 28 to 31 and a downstate introduction at the Harvest Moon Twin Drive-in in Gibson City on Thursday, October 13, where it sold more tickets than a preview of HALLOWEEN ENDS.
Via social media, Isberg has suggested the Normal will be the last venue to schedule SUMMER until sometime next year – he is in talks with sales agents and distributors at the moment – although horror fans in the suburbs have one last chance to view it. Attendees of the Days of the Dead convention to be held at the Crowne Plaza Chicago O'Hare Hotel and Conference Center in Rosemont this weekend can catch the "Midwest Premiere" of SUMMER tomorrow, Friday, November 18, during the "You Better Run!" film block at 6 p.m. Previous appearances have included as selections of the ScareFest Horror Film Festival in Lexington, Kentucky, where it won a "Best of Horror" award last month, and Popcorn Frights Film Festival in Fort Lauderdale, Florida, where it received a world premiere in August with appreciative hosts and a game audience. It has also played in Argentina and the United Kingdom.
~~~~~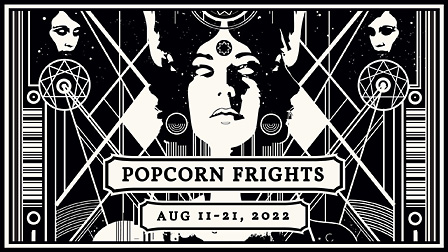 ~~~~~
Through the virtual component of Popcorn Frights, your humble editor was able to access the 82-minute-long "festival cut" of SUMMER. I appreciated the consistent and lean approach managed by Isberg and his team with the material. It's essentially a grounded campfire terror tale with a few brief flights of fancy and humor that reads "retro" all the way, bathed as it is in summery warmth and Eighties cool blues, without feeling forced or overwrought. Shot in August 2021 on location at Camp Robert Drake near Fairmount and Oakwood by a localized crew drawn from Chicagoland and east central Illinois, it tells what happens when a group of camp counselors is hunted down methodically by a skull-faced killer who has seemingly stepped right out of a local legend and into real life. For some reason, wary and haunted Lexi (Jenna Kohn) becomes a dowsing rod for death as the camp's uncouth legacy comes to the fore.
Once the fate of FINAL SUMMER is sealed, we will pass along the details on how you can view the finished feature. Isberg has been very good about sharing milestones and thought dumps on Facebook as he's worked through the journey of seeing his film to fruition, so be sure to watch the page closely for any big news. A presentation of Front 76 Films and The Line Film Company, FINAL SUMMER is directed, written, and photographed by Isberg, produced by Linda Evans, Chad Olson, Robert Patrick Stern, and Isberg, and edited by Charlie Kessler and Isberg, with a title theme composed by Jeff Schroeder and incidental cues by Isberg. The ensemble cast includes Wyatt Taber, Charlie Bauer, Myles Valentine, Farbota Lynn, Charlee Armacher, Ricardo Whitehead, Jace Jamison, Seth Boyer, Robert Gerard Anderson, Joi Hofsommer, Bishop Stevens, Thom Mathews, and Kohn. Of course, it is not yet rated.
~ Jason Pankoke
The Popcorn Frights Film Festival banner seen above is illustrated by Kent Hernandez. The FINAL SUMMER accolades poster below is illustrated by Creepy Duck Design. The Days of the Dead swag artwork at bottom is by Steven Luros Holliday.
~~~~~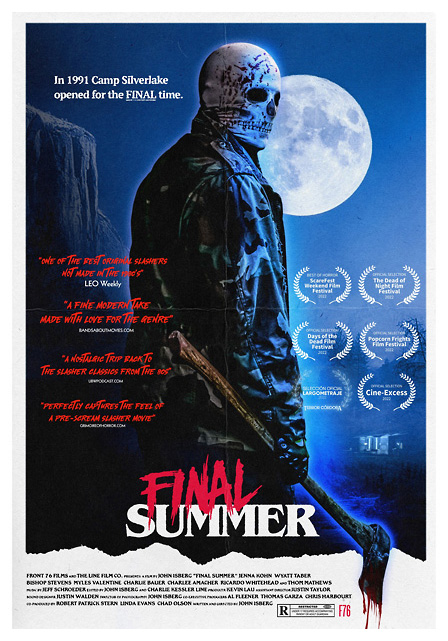 ~~~~~