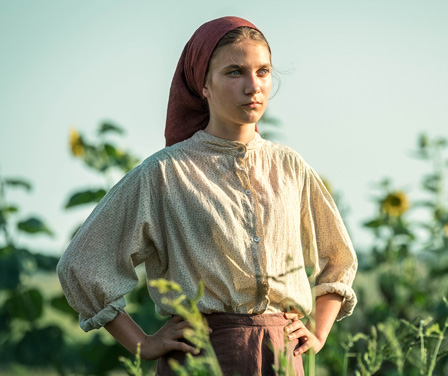 ~~~~~
Our fair Twin Cities will play host over the next several days to the 2023 edition of Roger Ebert's Film Festival and, per tradition, we're sharing the core details for your easy reference. Presented by the College of Media at the University of Illinois and co-founder and presenter Chaz Ebert, the newest iteration of this signature event will launch tomorrow, Wednesday, April 19, and last through the late hours of Saturday, April 22. Before then, the Ebert Symposium will bring an academic lens to social issues on screen and in real life – our country's horrid tailspin into wanton violence on citizens by citizens, in this case – starting later tonight, Tuesday, April 18, with a free screening of William Greaves' singular SYMBIOPSYCHOTAXIPLASM: TAKE ONE in the Knight Auditorium of the UI Spurlock Museum of World Cultures, 600 S. Gregory St., Urbana, to be introduced by the new artistic director of Chicago's Kartemquin Films, Amir George. Tomorrow, the Symposium moves to the UI Illini Union during the day with a keynote speech by George and two panel discussions with several experts and festival guests.
The action then continues at the Virginia Theatre, 203 W. Park Ave., Champaign, a century-old palace that has been immaculately restored and outfitted with modern equipment. Dozens of staff members and volunteers, both from the venue and the festival, will ensure the show goes on as they have since the debut of "Ebertfest" in 1999 as the Overlooked Film Festival. Explained by festival director Nate Kohn in the program published by the News-Gazette, the theme of "Empathy at the Movies" is derived from a famous quote by the late Roger Ebert about how the movies can be a great mechanism for generating empathy, allowing viewers to better understand the stories of others who come from different backgrounds. It is also a quality that our current selves should practice, as implored by Chaz Ebert in recent writings and interviews, given how hate and distrust have been sewn in our society.
Please visit Ebertfest online or the Virginia's website for details on accommodations, or contact the Virginia box office during business hours at (217) 356-9063 to inquire about tickets and passes.
~~~~~
Ebert Symposium Schedule
Tuesday, April 18
@ Knight Auditorium, Spurlock Museum, UIUC, Urbana, IL
7:30 p.m. SYMBIOPSYCHOTAXIPLASM: TAKE ONE (1968, 75 min., Dir. William Greaves)
Introduction by Amir George, Kartemquin Films
Wednesday, April 19
@ Illini Room C, Illini Union, UIUC, Urbana, IL
9:30 a.m. Keynote address by Amir George, "To Be Radical"
11:30 a.m. Roundtable discussion, "Cinema and Media Interventions into Violence"
Moderated by Angela Aguayo, Media & Cinema Studies, UIUC
1 p.m. Roundtable discussion, "Cinema and Violence in Challenging Times"
Moderated by Jenny Oyallon-Koloski, Media & Cinema Studies, UIUC
Full details of the symposium can be read here.
~~~~~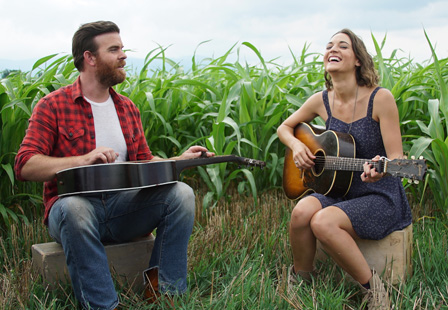 ~~~~~
'Ebertfest' Schedule
@ The Virginia Theatre, Champaign, IL
Wednesday, April 19
6:30 p.m. NINE DAYS (2021, 123 min., Dir. Edson Oda)
Thursday, April 20
9:30 a.m. TOKYO STORY (1953, 137 min., Dir. Yasujiro Ozu)
2:00 p.m. THE CABINET OF DR. CALIGARI (1920, 75 min., Dir. Robert Wiene) Accompanied by the Anvil Orchestra
4:00 p.m. MY NAME IS SARA (2022, 111 min., Dir. Steven Oritt)
9:00 p.m. AMERICAN FOLK (2018, 99 min., Dir. David Heinz) Followed with a live performance by co-star Amber Rubarth
Friday, April 21
10:00 a.m. TO LESLIE (2022, 119 min., Dir. Michael Morris)
2:30 p.m. MARIAN ANDERSON: THE WHOLE WORLD IN HER HANDS (2022, 113 min., Dir. Rita Coburn) Followed with a live performance by soprano Viveca Richards
7:30 p.m. IN & OF ITSELF (2021, 90 min., Dir. Frank Oz)
Saturday, April 22
9:00 a.m. CLUB ALLI (2021, 9 min., Dir. Julien Turner, Justen Turner) and TEAM DREAM (2022, 17 min., Dir. Luchina Fisher)
10:30 a.m. FRESH (1994, 114 min., Dir. Boaz Yakin)
3:00 p.m. WINGS OF DESIRE (1987, 127 min., Dir. Wim Wenders)
8:30 p.m. FORREST GUMP (1994, 142 min., Dir. Robert Zemeckis)
The complete program for Ebertfest can be read here.
For this 2023 edition, key festival guests include Edson Oda & Jason Michael Berman (NINE DAYS), Steven Oritt (MY NAME IS SARA), David Heinz & Amber Rubarth (AMERICAN FOLK), Michael Morris (TO LESLIE), Rita Coburn (MARIAN ANDERSON), Frank Oz (IN & OF ITSELF), Lawrence Bender (FRESH), Michael Barker (Sony Pictures Classics), Mykelti Williamson (FORREST GUMP), and the rare personality in local film to share the Virginia stage, Max Libman of CU International Film Festival. Moderators include a familiar mix from past festivals and RogerEbert.com including Nick Allen, Matt Fagerholm, Nell Minow, Sheila O'Malley, Dr. Eric Pierson, Michael Phillips, Matt Zoller Seitz, Brian Tallerico, and Dr. Douglas A. Williams. Long-time producer Chaz Ebert and director Dr. Nathaniel Kohn are joined by Molly Cornyn as the new project coordinator for Ebertfest, which keeps alive the memory and legacy of Roger Ebert on the 10th anniversary of his passing, and the projectionists are James Bond and Joaquin de la Puente. The Virginia Theatre, which first opened in December 1921 in downtown Champaign, is directed by Steven Bentz and operated by the Champaign Park District.
~ Jason Pankoke
Publicity still from HER NAME IS SARA is courtesy Strand Releasing.
Publicity still of AMERICAN FOLK is courtesy Vanishing Angle.
~~~~~