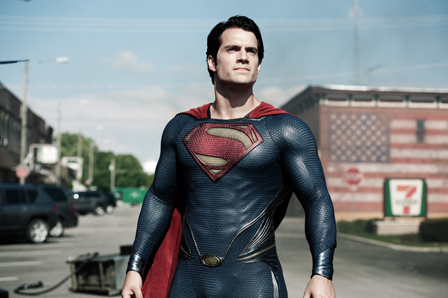 ~~~~~
In a rare occurrence, I traveled downstate for a little weekend fun in support of C-U Blogfidential friend Paul A. Brooks, who premiered his crone-in-the-cornfields thriller HUNTNG FOR THE HAG at the Normal Theater back on Friday, May 12. I enjoyed the low-budget gusto that splattered across the silver screen due to the hard work put in by the team at Into the Night Motion Pictures of Normal in association with Ten Wing Media and Into the Void Films, both based in Chicago. I also felt more in my element as I sat in an auditorium with a movie before me for the first time in more than two years, and had a nice nightcap while talking with old and new friends between the Normal and The Coffeehouse including actors Sierra Renfro and Steve Christopher, producer Seth Chromick, event videographer Jason Huls, and C-U film scene regular Cara Day. I needed it and my thanks go to Brooks for including me in the Haggy hospitality.
Among several aspects in which I was interested, I wanted to see how Brooks and company utilized the forest terrain outside of Pontiac, Illinois, where they filmed; HAG is posited as a found-footage narrative once an investigator, played by Daniel Roebuck of THE MUNSTERS, begins to watch recovered video on his laptop. This is in part because I was invited to the secretive set in mid-2021 but could not go. Although the setting is fictionalized in the conversations between film student Tara (Jasmine Williams), amateur myth hunter Beth (Alexa Maris), and tag-along party gal Candy (Renfro) in the first act, my CUBlog brain is wired to consider how Pontiac plays a part in it as it did 40 years ago in Randal Kleiser's studio-backed musical, GRANDVIEW, U.S.A., and a quarter-century before now in 35 MILES FROM NORMAL, an award-winning Sundance selection in 1997 that has been mired in obscurity ever since. In short, I felt the trek into the Midwest wilds for cast and crew was worth it for what it lent to the aesthetics of HAG.
~~~~~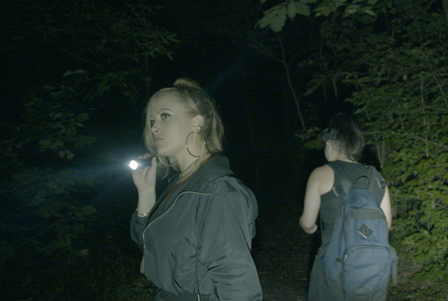 ~~~~~
Conversely, I've had to rewire my CUBlog brain over the role a real-life place can fill in a reel-life scenario. It is just fine if a location in every sense of the definition – its places, people, landmarks, and resources not necessarily tangible in front of the camera – functions first to service the storytelling. Audiences should appreciate the settings as plausible and not give them a second thought. So, if filmmakers can wield that ol' movie magic in order for Champaign, Urbana, and the cities beyond to set the scenes they need, whether or not our municipalities are invited to "play themselves," then by all means bring it on. Plenty of projects in our indigenous filmography have done this before, and footage that has appeared online in recent weeks from several new projects that have yet to come out is teasing us again on the prospects. Where did they film? Who did they include? How well does it augment the storytelling?
Yes, the anticipation is a killer to see what these visiting productions came up with. Deadly, really.
That said, I've decided to stagger over the summer my findings about the independent films in question – BLACK MOLD, YOU'RE OUT!, PROJECT DOROTHY, maybe one or two more – and not attempt to squeeze it all into this article. We'll briefly examine the available details and clips of each one and then imagine what the movies have in store for their viewers. Similar to local films, these efforts follow an "out of sight, out of mind" phenomena where they might generate a palpable buzz in the public sphere while being filmed and then seemingly vanish until they're completed and a "big thing" again with a festival debut, streaming push, or theatrical opening. The creators of YOU'RE OUT! interacted with the media to stoke interest in Champaign County while they were here in 2021, at the least. MOLD was made in the Rantoul area with involvement by Shatterglass Films and fleeting fanfare, while DOROTHY's entourage worked in near-anonymity on the outskirts of Normal at what is now the Rivian automotive plant.
Personally, I find it a thrill to see the recognizable up on screen in a new or particular light. Having lived in Aurora before moving to Bloomington for college, I felt a giddy sense of pride to attend a B-N multiplex in 1992 so I could watch Penelope Spheeris' WAYNE'S WORLD and witness the B-roll shots of several west suburban haunts in the opening "Bohemian Rhapsody" car ride sequence. After driving past the barricaded "Smallville" set for MAN OF STEEL several times on Route 34 in the late summer of 2011, it was a strange mix of excitement and dread to finally see in 2013 the downtown of Plano, my boyhood home, get pummeled in Zack Snyder's revisionist Superman epic. I feel an attachment to both, even if I had nothing to do with them otherwise, whereas the C-U's brush with Hollywood 30 years ago, when the WITH HONORS caravan took over the UIUC Main Quad for two days, only rates as appealing trivia to me since I was not yet living in Champaign. I can tell from online comments that other folks recall it fondly.
~~~~~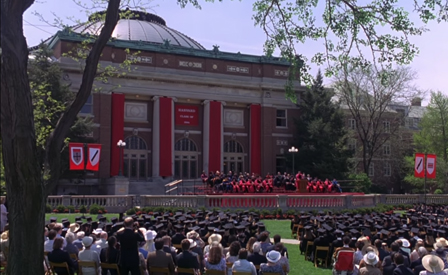 ~~~~~
I used to quietly pine for a return trip to Champaign-Urbana by an A-level movie machine from Los Angeles or New York City or even Chicago, yet, is that kind of mass entertainment chaos really worth courting for a footnote at best in the local history books? I wonder. CUBlog loves to root for our friends and neighbors in film, as our dearest readers know well, but we also should have realistic expectations of what it means for outside companies to dominate our spaces and amenities to do their thing; it's extremely hard hands-on work and organization that is conducted over long hours and ideally not disrupted. We've made mention in the past about how the perceived economic and morale boost of such shoots, like Steven Soderbergh's THE INFORMANT! in Decatur and GRANDVIEW, U.S.A., in Pontiac, resonated in the moment and may have offered lasting value for those left behind "on location," if mostly in the form of stories and memories.
That doesn't mean individuals in our midst wouldn't have a blast on a live film set or relish the chance to try their hand in a department and gauge whether film is a career path to pursue. My concerns speak more to a bludgeoning Hollywood scale of production and not the modest likes of DOROTHY, MOLD, and YOU'RE OUT! When I previously talked to Paul A. Brooks the week before his group was set to begin HUNTING FOR THE HAG, he made it a point to mention they had found willing accomplices in Pontiac's tourism and forestry ranks to help them succeed during their week-long residence and shoot. The C-U should try to do the same when approached, and our elected officials and the film office couched within the "Experience Champaign-Urbana" tourism bureau have to be smart enough to deflect any iffy business propositions or promises of bankable glitz and glamor. We can negotiate our participation if not the final outcome.
Be sure to watch CUBlog for when we publish the next entries in this series. Of the three films we've mentioned here, YOU'RE OUT! is the closest to the finish line; Gravitas Ventures will release it on multiple U.S. streaming platforms as of Friday, July 28, and Adler & Associates Entertainment, Inc., hosted a booth at the Cannes Film Festival in France to attract buyers in non-U.S. territories for numerous titles including this one, directed by Katharin "Ladie K" Mraz. By a similar token, Raven Banner Entertainment of Toronto is currently shopping the distribution rights to BLACK MOLD, and PROJECT DOROTHY was apparently represented at Cannes as well by the Taylor & Dodge agency of Beverly Hills, California. Soon, our lens on these lensed-in-Illinois films will be in sharper focus. Just don't haggle with me as to when.
~ Jason Pankoke
~~~~~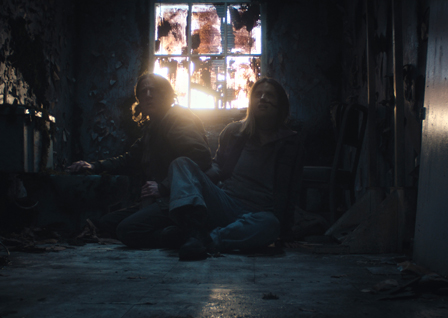 ~~~~~
p.s. Hopefully, HUNTING FOR THE HAG will follow these pictures closely in sealing deals and finding an audience, for it will be our pleasure to report on a Bloomington-Normal movie that actually makes it out into the world. I could not help but notice a handful of familiar names in the HAG end credits crawl that are connected to more than one AWOL indie filmed in the B-N some time ago. Wha' happened, folks?
p.s.2 In this day and age, if a city or town is a (semi?) straight shot from Chicagoland, it might become someone's next favorite shooting location. This includes itty bitty Oregon on the Rock River, according to a news segment aired in late May on WTVO-TV in Rockford. Who knew? Ma and Pappy JaPan loved to take day trips there to ride the riverboat and eat at the Maxson Restaurant overlooking the Rock.
p.s.3 Of course, one solution to the conundrum of attracting film business is to offer a central location for productions to be temporarily housed like, say, a fully-equipped soundstage. This very notion is allegedly being explored with the remnants of Octave Chanute Air Force Base in Rantoul. When we know more…
p.s.4 The enthusiasm I've expressed above is attuned to the prospect of narrative productions finding their way to our region and leaving on good terms with great material to work from. It does not really apply to indie documentaries, which aren't beholden to appeasing everyone and presenting everything in a sanitized light. There is a Pontiac-related example of this: PONTIAC'S REBELLION, a low-budget look at the threatened closure of the Pontiac Correctional Facility in 2008 by the former Illinois governor (and inmate, tra la) Rod Blagojevich. Director Brian Seay, who now works for the weekday morning show on WGN-TV, left an old trailer here and sample scene here on Vimeo while this recent report from CHICAGO TONIGHT on WBBM-TV tells how the prison continues to stave off controversy and a very slow death.
~~~~~