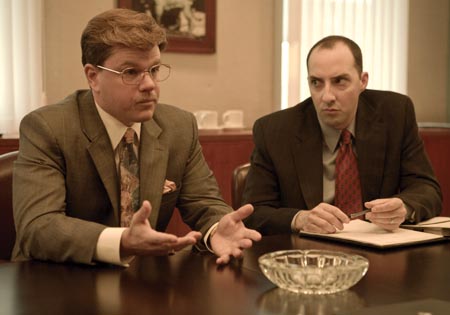 Punxsutawney Phil was not the only early riser to forecast a bit of gloom last week Tuesday, February 2, when actress Anne Hathaway announced the nominees for this year's Academy Awards with nary a mention of THE INFORMANT! This followed an 0-for-2 showing at last month's Golden Globe Awards when Matt Damon and Marvin Hamlisch lost out to, respectively, Robert Downey, Jr. for SHERLOCK HOLMES and Michael Giacchino for UP. As a matter of fact, this IMDb.com page illustrates the film's hard-knock life during awards season – few men on base, nobody scores. The filmmakers, production houses, and Warner Bros. still have enough to be thankful for given the overall positive press awarded INFORMANT! in the fall, while its unusual cautionary tale will probably have a long video shelf life.
And then, we must consider the theatrical box office take. Hm.
At the time we stopped keeping up with the Whitacres, THE INFORMANT! had earned $8.7 million by the end of its second weekend playing on 2,500 screens in North America. The press deemed its full two-week haul of $23 million respectable since it had slightly eclipsed the reported $22 million production budget, a good achievement for a Steven Soderbergh pet project dependent on an atypical turn by a marquee actor. INFORMANT! would soon open in the United Kingdom, France, Spain, and other countries, apparently destined to slather icing on its modest cake. That's when something unbelievable happened.
The world failed to respond to THE INFORMANT! in droves, despite the international intrigue part and parcel to the Archer Daniels Midland price-fixing scheme that Mark Whitacre exposed in the mid-Nineties. Could its cold reception outside of the United States have resulted from the international community's wariness of addressing the American consumerist machine – even with a satirical vehicle like Soderbergh's – and disinterest over a story taking place in a location without familiarity or exoticness? Maybe overseas critics took INFORMANT! to task way harder than those writing for the American press, influencing its pallid performance. Then again, the story of a 15-year-old corporate snafu made in the U.S. of A. possibly didn't interest moviegoers abroad one lick.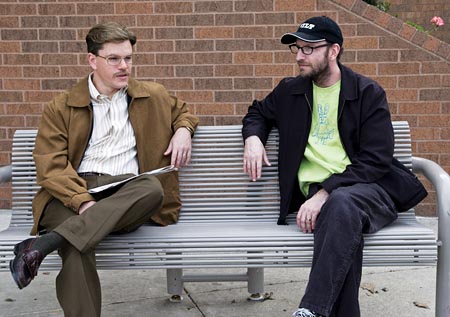 It's not like domestic audiences confused THE INFORMANT! with AVATAR, either. After opening in second place behind CLOUDY WITH A CHANCE OF MEATBALLS the weekend of September 18-20 with a $10.4 million gross, and then dropping to fourth place a week later under the might of MEATBALLS, SURROGATES, and FAME, it would quickly go down for the count according to Variety and Rentrak's venerable box office charts. (Good luck verifying the data about to follow, unless you happen to front Variety's gargantuan subscription fee that will allow you unlimited access to their Web site. We did all our peeking before the pay wall went into effect last month.) During the third weekend, October 2-4, INFORMANT! sunk to ninth place with a $3.6 million gross after ZOMBIELAND topped the charts, while the even more monstrous opening of COUPLES RETREAT helped boot INFORMANT! out of the Top Ten in the fourth weekend, October 9-11, when it finished in 11th place with a $2.2 million take.
Once a theatrical wide release gets to this point, we often put it out of our minds (while hit-hungry first-run multiplexes put the film out of its misery) until the expected home video/video-on-demand stage a few months later. It's sometimes of minor note to see how attrition still pads a movie's overall financial earnings. During its first four weeks, THE INFORMANT! played more than 2,000 screens with the lowest number at 2,202 in Week Four. Warner Bros. certainly saw the second-run writing on the wall, since the studio removed the film from almost 1,000 screens at the end of Week Four. Yet, INFORMANT! somehow remained in 11th place by earning $955.4K during its fifth weekend when the WB scored anew with the release of WHERE THE WILD THINGS ARE.
Math fiends can now calculate ratios, averages, and whatever other statistics float their boats to see how THE INFORMANT! fared the next few weekends: Week Six, 21st place, $348.1K, 287 screens; Week Seven, 24th place, $192.1K, 220 screens; Week Eight, 36th place, $104K, 138 screens; Week Nine, 27th place, $128.4K, 247 screens (a boost most likely due to adding second run screens); Week Ten, 40th place, $62.4K, 92 screens. At the end of Week Ten in the United States and Canada, INFORMANT! had grossed $33.2 million total.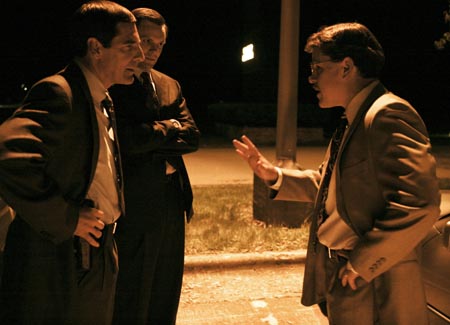 Conventional Hollywood wisdom states that a feature film production needs to earn three times its production budget to become profitable, meaning that THE INFORMANT! reached the half-way point after Week Ten if $66 million ($22 million budget x 3) is the unofficial goal. The upcoming home video, video-on-demand, premium cable, and commercial television releases will certainly feed into that sum, but Warner Bros. needs to rely on those outlets – if not conventional Hollywood "creative accounting" – to achieve it given the lackluster earnings overseas.
Smaller fare does not regularly open in multiple countries simultaneously as do the blockbusters. Therefore, at the time we toggled through the Variety/Rentrak charts, THE INFORMANT! had made its debut in only half the territories for which they listed data. Of those, INFORMANT! lasted a mere week in the Top Ten charts of Italy (Sept. 18-24, 9th place), Spain (Sept. 25-Oct. 1, 10th), the United Kingdom (Nov. 20-26, 10th), and Australia (Dec. 3-9, 8th), while dropping out after a whopping two weeks in France (Sept. 30-Oct. 13, 5th/10th) and Hong Kong (Oct. 22-Nov. 4, 8th/10th). In the charts listing number of screens, INFORMANT! played on the least amount in all cases except for France and the UK, and it's possible that the film had opened outside the Top Ten in other featured territories. (Only the Top Ten are shown in the international data, unlike the 100+ films listed on the domestic chart.) With this illustration, it's a given that the cinematic Mark Whitacre simply didn't register outside its country of origin.
Apparently reflective of the real Whitacre's mental workings, a running gag throughout THE INFORMANT! is how much he tells FBI agents he's embezzled from Archer Daniels Midland every time he's asked about it. Naturally, the amount is higher each time, but Whitacre's claims are cast more in doubt with each utterance as it becomes clear the FBI is dealing with a serial liar as their informant. In a different light, the real world numbers of 2010 are also up for interpretation when it comes to Soderbergh's THE INFORMANT! Did the movie reach its full potential on all fronts? We know that it's not just about dollars and cents – not by a long shot – but when they figure so heavily in the creation of something like a Hollywood film, it's hard to leave them out of the analytical equation.
Watch for upcoming installments where we set the number-crunching aside to explore more pragmatic, aesthetic, and star-struck concerns leading up to the DVD/Blu-ray release of THE INFORMANT! on Tuesday, February 23.
~ Jason Pankoke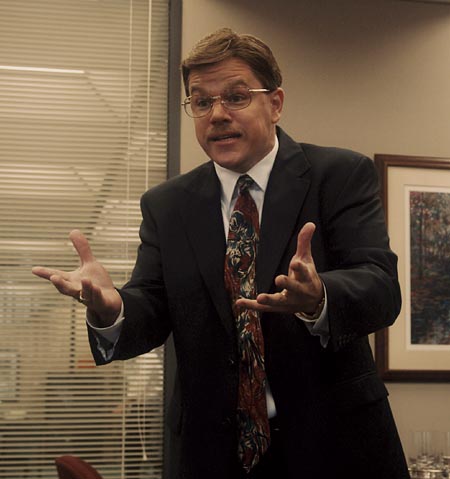 ~~~~~
All graphics © 2009 Warner Bros. Entertainment Inc.
Courtesy Participant Media. All Rights Reserved.
~~~~~