Folks, you put the final puzzle piece squarely into place last night at the New Art Festival with your attendance and contagious enthusiasm, exceeding our expectations by far. We appreciate that you responded so positively to the NAFF experience. How can we not do it again? (Just not, like, next week or anything; your humble editor needs major recovery time after this and then after C-U Confidential no.5 and Roger Ebert's Film Festival and Bachelor Pad Magazine sweet no. 16 and, well, this is gonna hurt…) We also bow to Sanford Hess of the Art Theater for giving the NAFF a home, Lisa Cerezo of Psychic Joker Entertainment for helping us promote the NAFF and keep our filmmakers up to speed, Luke Boyce of Shatterglass Studios for helping the NAFF manage its digital movie media and adding some stylish titles to the film blocks, Brian O'Leary and the Midnight Oil design team for cooking up our kick-ass night-and-day twin posters (the second of which you'll see below), all the filmmakers and their cast and crew who attended to support the films and the NAFF itself, the Boneyard Arts Festival sponsored by 40 North 88 West for allowing the NAFF to be one of its many featured arts exhibits and happenings in Champaign County this weekend, and the media outlets who took NAFF seriously enough to devote air time and column inches to our cinema cause: buzz magazine, WPGU 107.1 FM, The News-Gazette, WILL AM 580, SmilePolitely.com, WEFT 90.1 FM, and WICD-TV Channel 15.
As a companion post to the full NAFF schedule that went live yesterday, we offer these fun "lobby card" style stills originally posted to the NAFF Facebook page, arranged in the same order their respective films played yesterday. If you attended, feel free to contact the filmmakers through the links below and let them know what you thought about their work. We're sure they'd appreciate the accolades as well as honest critique.
Thanks again, everybody, and keep filming!
~ Jason Pankoke
~~~~~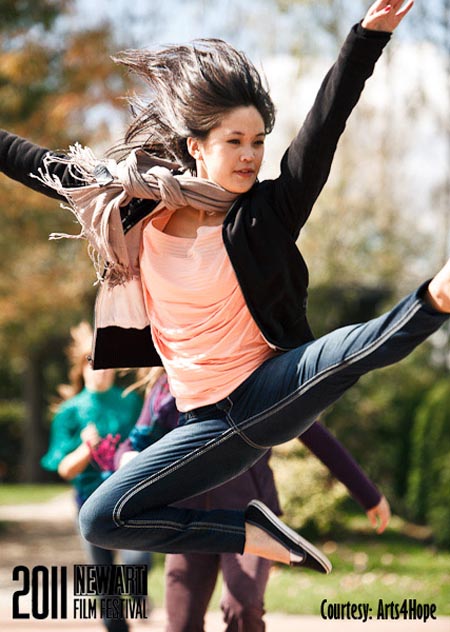 Several undergraduate and graduate students in the UI Department of Dance star in the "dance for camera" fable PROBABILITY OF POSSIBILITIES directed by Catrina Choate-Heretoiu, which played the 5 p.m. block of the New Art Film Festival on Friday, April 8, 2011! (Photo: © 2010 Nick Burchell/courtesy Arts4Hope)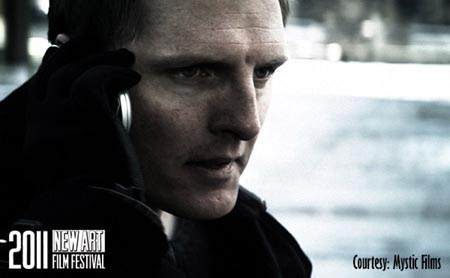 Barret Walz stars in the psychological thriller DIVERSION directed by Chris Folkens and produced by Sam Carmichael, which played the 5 p.m. block of the New Art Film Festival on Friday, April 8, 2011! (Photo: Mystic Films)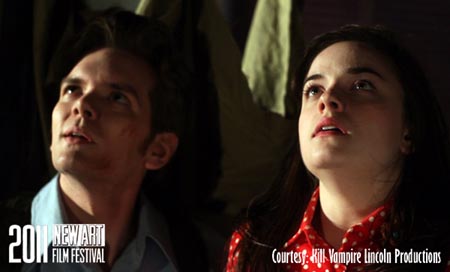 Jonathan Harden and Maggie Gottlieb star in the "science fiction fairy tale" ONCE UPON A TIME IN 1972 directed by Chris Lukeman, which played the 5 p.m. and 11 p.m. blocks of the New Art Film Festival on Friday, April 8, 2011! (Photo: Kill Vampire Lincoln Productions)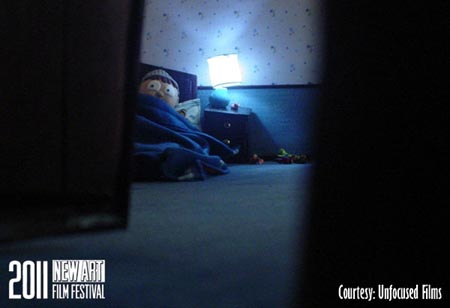 Timmy stars in the terror-filled BEDTIME FOR TIMMY animated by Thomas Nicol and Becky Griesheimer, which played the 7 p.m. block of the New Art Film Festival on Friday, April 8, 2011! (Photo: Unfocused Films)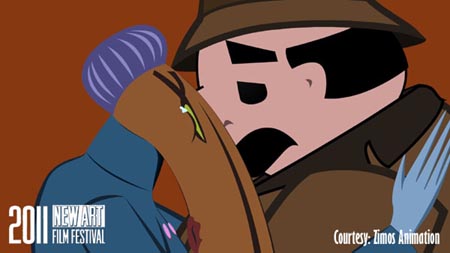 These reunited lovers star in the wistful WOODEN HOUSES animated by Don Ferguson and featuring the music of Elsinore, which played the 7 p.m. block of the New Art Film Festival on Friday, April 8, 2011! (Photo: Zimos Animation)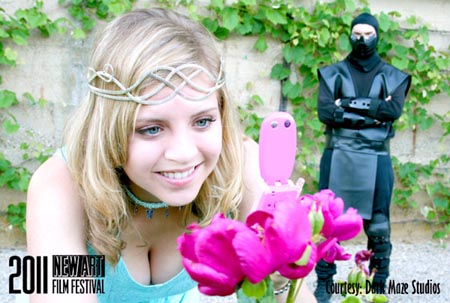 Jenny Nelson and Al Morrison star in the comedy adventure PRESS START 2 CONTINUE directed by Ed Glaser, which headlined the 7 p.m. block of the New Art Film Festival on Friday, April 8, 2011! (Photo: Dark Maze Studios)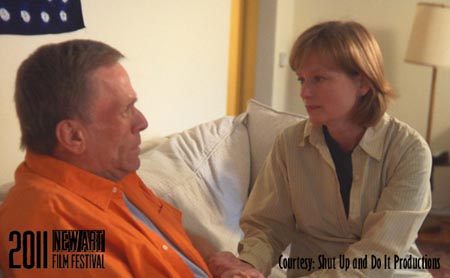 Steven M. Keen and Amy Stoch star in the tense drama AMBER ROSE directed by Mike Trippiedi, which headlined the 9 p.m. block of the New Art Film Festival on Friday, April 8, 2011! (Photo: Shut Up and Do It Productions)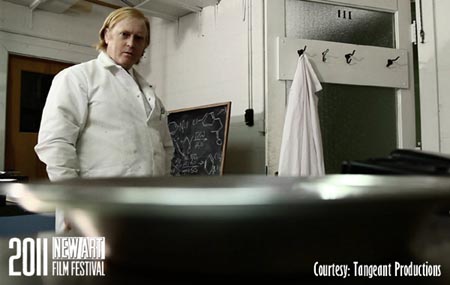 William L. Kephart stars in the H.P. Lovecraft inspired story THE WINDOW INTO TIME directed by Thomas Nicol, which played the 11 p.m. block of the New Art Film Festival on Friday, April 8, 2011! (Photo: Tangeant Productions)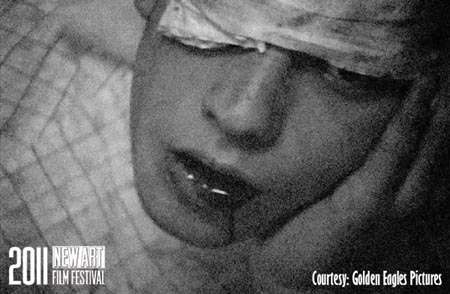 Danny Yairi stars in a homage to the "midnite movie" tradition ONE ROACH FOR SEAMUS directed by Karl Bauer, which played the 11 p.m. block and closed the New Art Film Festival on Friday, April 8, 2011! (Photo: Golden Eagles Pictures)