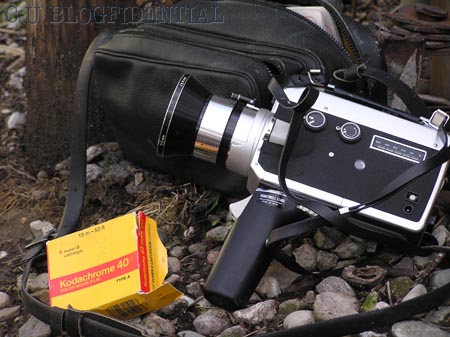 Last weekend, I received a surprise addition to the arsenal of old-school equipment stored at the Secret MICRO-FILM Headquarters.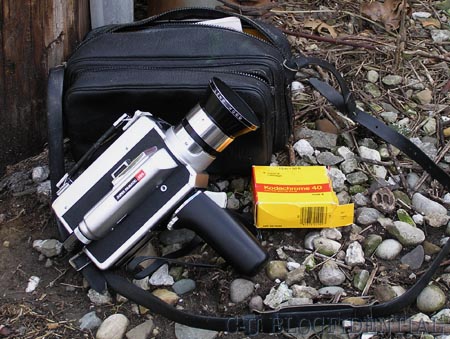 A neighbor savvy enough to dumpster-dive in this college town, where students and townies regularly toss quality undesirables, found this orphaned Honeywell Elmo Super 8 movie camera in an alley a few blocks away. It even came with a roll of undeveloped Kodak film.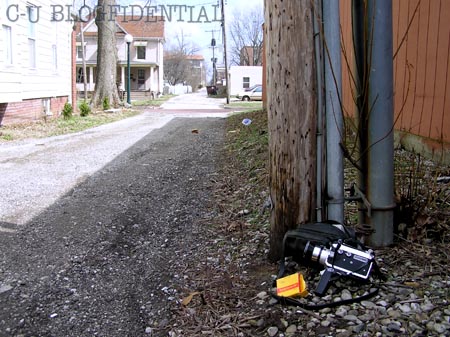 The camera itself seems to be in pretty good shape, even though its instruction booklet has a bit of water damage and the leather case smells like it was yanked out of a smokestack. At the least, I have a neat prop for an upcoming issue of MICRO-FILM, if not another tool with which to make a film. But the mind boggles as to why its previous owner felt the camera was not worth anything more than a back-door exodus. The timing of this Super 8 rescue comes right on the heels of the recent closings of two Champaign-Urbana film-oriented stores, Film Processing Ltd. and Bates Camera.
Is film truly teetering on the brink of death like everyone says it is?
– Jason Pankoke
Photo illustrations by JaPan