Well, well, well … we weren't sure if we had it in us but, lo and behold, out comes a second issue of The CineMicroGraph after all! We originally announced that we would attempt this "newszine" of all things local MICRO-FILM for "one academic year, equaling five or six issues," but the lack of response to issue 1.1 and the relative cost per copy of a 12-page piece left us thinking twice about it.

Cut to a half-year later and we're giving CMG another shot, albeit in a stripped-down format half the size of the original that has allowed us to produce more than 700 copies this time. It will be a bit of slow going getting this one on the streets of Champaign, Urbana, and the cities beyond until this weekend, but we can tell you that copies are now available for the reading at Cafe Kopi, Jupiter's, Boltini Lounge, Caffe Paradiso, Espresso Royale by KCPA, Espresso Royale @ the Crossing, and That's Rentertainment. We also managed to get an electronic version posted almost immediately so please download, peruse, and pass it on!
We thank the fine folks at Sleepy Creek Vineyards for sponsoring issue 1.2. If you would be interested in doing the same for potential future editions of The CineMicroGraph, let us know by writing cuconfidential [at] gmail [dot] com!
~ Jason Pankoke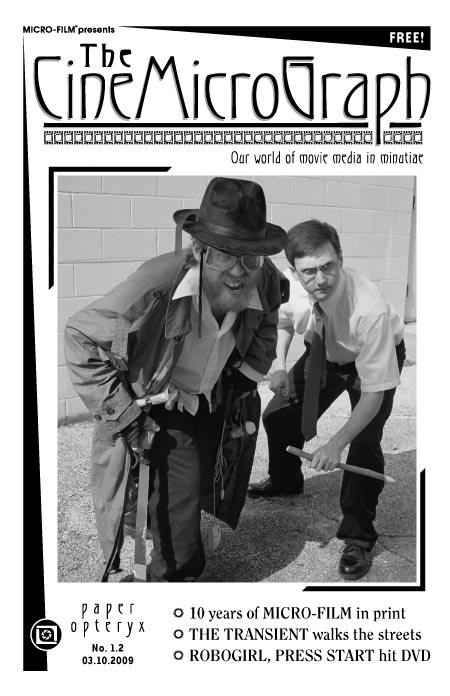 [Sweet! This is post #300 on CUBlog! Here's wishing for 100 more!]