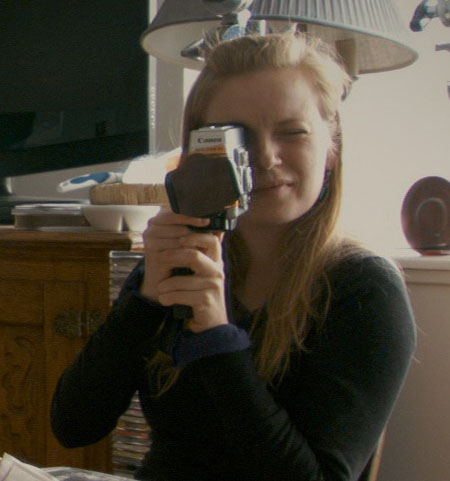 We here at C-U Blogfidential try our best to be well-rounded, as Champaign-Urbana centered film enthusiasts proud to embrace non-mainstream ideals such as feminism. This is why, in honor of the national Women's History Month, we bring your attention to the Central Illinois Feminist Film Festival (CIFFF) taking place now through Thursday, March 20, at Eastern Illinois University in Charleston.
Now in its seventh year, CIFFF is presented by the EIU Women's Studies Program in March as part of the school's annual Women's History and Awareness Month (WHAM) programming. The festival is meant to promote the mission of Women's Studies and an understanding of how issues related to gender, age, race, economic status, sexual identity, and nationality affect women's lives and the communities in which they live. This year's WHAM theme is "Wo(men) in Nature and Nurture," and the curated feature films playing alongside festival submissions coincide with this theme.
The CIFFF continues later this afternoon, Tuesday, March 18, with BEETLE QUEEN CONQUERS TOKYO, produced as well as written and directed by Jessica Oreck. It is Oreck's first feature-length film and is about Japan's love of insects. In the Director's Statement on the film's official Web site, Oreck explains, "In making [this film] I am striking a new and unconventional approach to science education. My goal is to reach children and adults alike, and to help reframe their relationship with the natural world." The film, winner of "Best Documentary" at the East Oregon Film Festival in 2010, plays today at 3:30 p.m. in the Doudna Fine Arts Center Lecture Hall.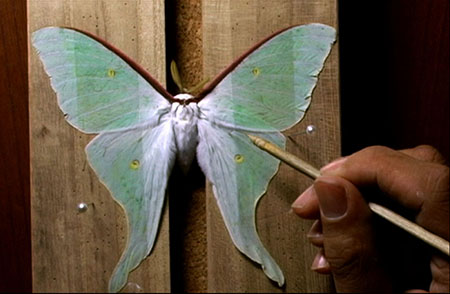 The second feature of CIFFF's Day Two is REFRIGERATOR MOTHERS, a documentary by David E. Simpson, J.J. Hanley, and Gordon Quinn produced through Kartemquin Films (STEVIE, LIFE ITSELF) of Chicago. It talks about the mothers of autistic children who faced discrimination from the 1950s through 1970s for the mistaken belief their own faulty parenting had caused the developmental disorder that their children suffered from. REFRIGERATOR will begin tonight at 7 p.m. in the Coleman Hall Auditorium.
Following this screening will be a roundtable discussion to address the multiple issues surrounding autism and its diagnosis and causes. The panelists will be Kristen Gharst, Family Resource Coordinator for the Autism Program of the Charleston Transitional Facility-Illinois; Dr. Gail Richard, chair of the CDS Department, future home of EIU's Autism Center; and Marjorie Hanft, instructor in the EIU Department of Psychology who has professional and personal experience with Autism Spectrum Disorder.
On Wednesday, March 19, the festival will announce and then screen the winning films submitted by aspiring filmmakers and directors from all over the United States as well as Canada, Israel, and the Philippines. The CIFFF committee received more than 20 pieces on topics relating to gender and/or social justice issues; films that link local and global issues; and films created by people underrepresented in the media field: women, people of color, queer/transgender people, or people with disabilities. The first place, second place, and honorable mention winners in "Documentary" and "Fiction" categories, as well as a select student film, will be shown beginning at 4 p.m. at Coleman.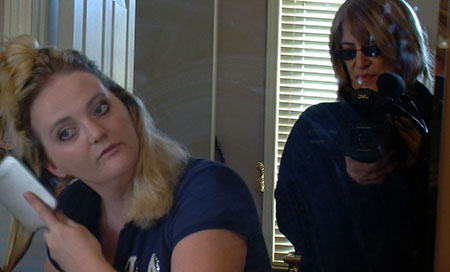 The CIFFF comes to a close on Thursday, March 20, with a screening of STORIES WE TELL, a documentary by Oscar-nominated writer/director Sarah Polley (AWAY FROM HER, DAWN OF THE DEAD) who acts as both filmmaker and detective as she investigates the secrets kept by a family of storytellers. STORIES will play Coleman at 7 p.m.
The festival kicked off yesterday, Monday, March 17, 3 p.m., at Lumpkin Hall Auditorium with SERVICE: WHEN WOMEN COME MARCHING HOME, a documentary by Marcia Rock and Patricia Lee Stotter. The film "…portrays the courage of several women veterans as they transition from active duty to their civilian lives. We see the horrific traumas they faced, their invisible as well as physical injuries, and all their challenges in receiving benefits and care," per the official Web site.
All screenings and associated events are free to attend and open to the public. For up-to-date notices about CIFFF 2014, please visit their Facebook page.
~ Z, with Jason Pankoke