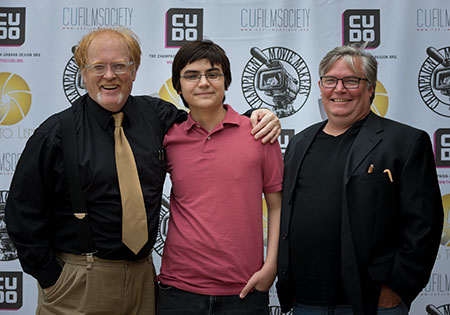 It's only prudent we inform our dearest readers that the entire Pens to Lens 2014 short film roster has been uploaded for Internet viewing to the official Web site complete with the thrills, chills, and random lumps in the throat you might remember from their unveiling August 9 at the Virginia Theatre. Each of the two shows attracted several hundred children and adults who enjoyed the second P2L batch, developed from student-written scripts by a small army of volunteer filmmakers and friends entrenched in Champaign-Urbana; they hopefully left with a collective sense of community accomplishment as well as personal inspiration to tell stories the cinematic way!
If you melt at the sight of smiling kids dressed to the nines and having a grand old time, visit this Flickr account filled with P2L gala photography by Anna Zorn. Up top is her red carpet portrait of returning P2L team William Kephart (left) and Joe Taylor (right) who brought to life the adventure tale DOUBLE-O KEVIN submitted by Champaign sixth grader David Cerezo (center). We've embedded KEVIN below as today's P2L representative along with three of the many movie posters provided by graphic designers from the Champaign-Urbana Design Organization (CUDO) including THE RUNNER by Michael Thomas, WATCH OUT FOR BUTTERFLIES by Matt Wiley, and MY IMAGINATION BECAME A NINJA AND IT'S FOLLOWING ME by Briana Elsik.
Think the all-ages imagination train ends here for the year? No, sir or ma'am! As with the post-P2L months of 2013, we can probably expect the program and its participants to receive play in the C-U and beyond. One instance will take place Tuesday, October 14, when P2L and organizer Thomas Nicol will receive the 2014 "Advocate ACE" award during the 10th annual ACE Awards presentation at the Canopy Club in Urbana. Presented by 40 North 88 West, the Champaign County arts council, these citations honor individuals or groups breathing invaluable life into the artistic culture of our cities and towns; others who will be awarded that night include painter Jason Patterson ("Artist ACE"), philanthropist and event organizer Eric Robeson ("Volunteer ACE"), the supply store Art Coop ("Business ACE"), educator Nathaniel Banks ("Teacher ACE"), UIUC masters candidate Megan Diddie ("Student ACE"), and blues musician Gerald "Candy" Foster ("Lifetime ACE"). Congratulations to all! More details about the event and the candidate voting process can be found at this page.
All graphics and videos on this post are courtesy Pens to Lens/Champaign-Urbana Film Society.
~ Jason Pankoke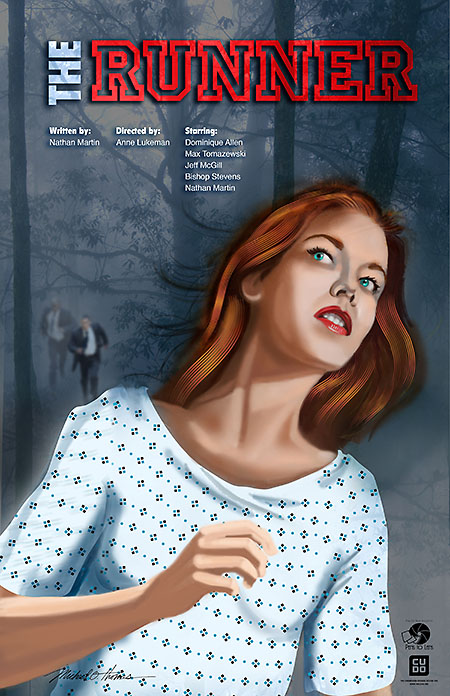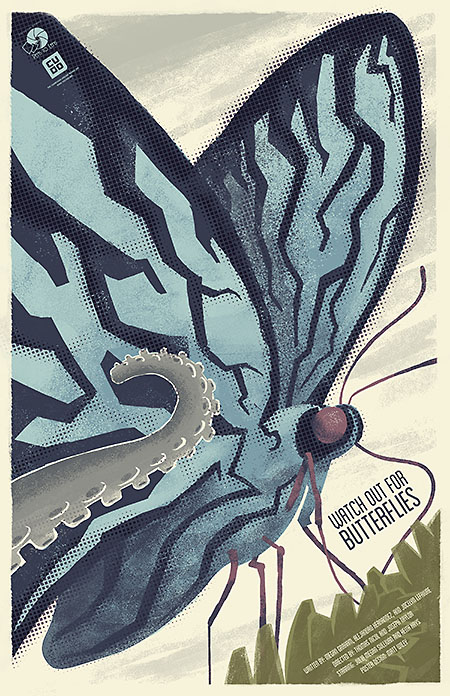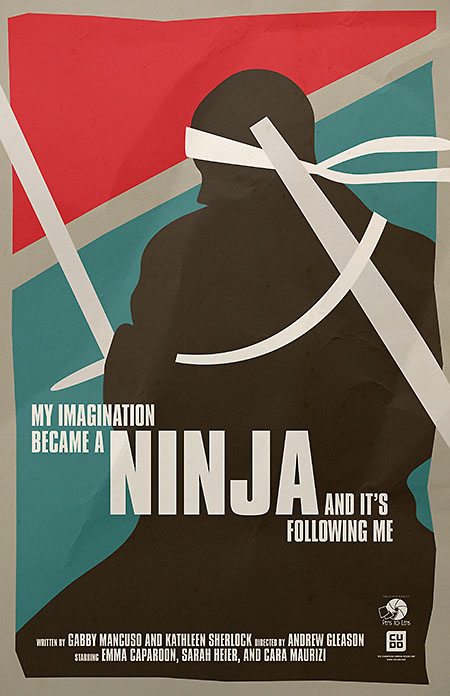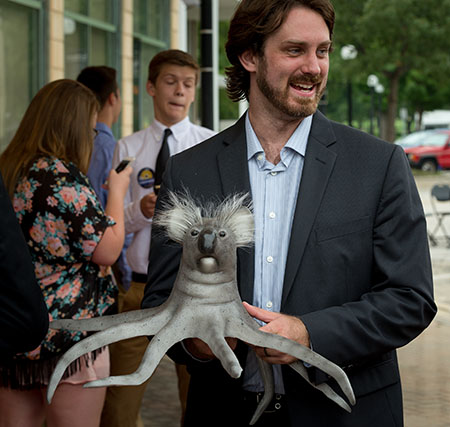 No, Thomas Nicol is not cradling his Advocate ACE in advance of the ceremony, silly people. He is displaying another inhuman co-star fashioned for the aforementioned WATCH OUT FOR BUTTERFLIES, "Bob" the koalaoctopus. Since both koalas and octopi figure into your humble editor's past, we were morally obligated to include him. Gerf.