With the long-delayed eighth issue of C-U Confidential digest being assembled as we speak by our loyal friends at Premier Print Group in Champaign, we address the anticipation of its release by compiling what has gone before. Strangely, the distinctive CUZine covers have never been paraded in order on C-U Blogfidential, even though albums providing the same experience have been available on Facebook for a while, so let's get 'em together right now! Here appears the entire run, going backwards in time from the most recent edition dropped in late 2013 to the original "local-zine" that mysteriously appeared all around Champaign, Urbana, and the cities beyond in early 2007 to the delight of an unsuspecting public. Of course, this technically is an incomplete set if one counts no. 8 but we're saving the cover reveal for Monday, April 18, in the traditional hyperbolic vein. (We have linked to all our previous attempts at introductory dramatics after each graphic below.) Our private eye menagerie will soon be moved to its own CUBlog Page, with contents added for your reference, while the physical incarnation of CUZine #8 should infiltrate your favorite establishments du C-U beginning this weekend! Feel free to tote along copies as you make the rounds, educating friends in due course and jostling reactions from fellow audience members at Roger Ebert's Film Festival. More CUZine shall be discussed shortly because, given the publishing monkey that is finally off our backs, we have designs on fast-tracking the equally late issues 9 and 10 to completion in advance of the digest's 10th anniversary in April 2017. Can we pick up the scent of fresh Paper Opteryx ink and follow it through to the desired end?
~ Jason Pankoke
p.s. Boy, that 10th anniversary thing sounds damn familiar. Oh, right…
p.s.2 Please do not expect CUZine to appear at the Virginia Theatre this year during "Ebertfest." We can't guarantee its placement on site although we will deliver stacks to adjacent businesses in downtown Champaign as soon as is reasonable. Now, if you fancy yourself a true Confidential Agent who might volunteer to smuggle in some local film contraband for the cause, we'd be ecstatic if you could message us pronto at cuconfidential [at] gmail [dot] com. Thanks in advance, Best Dearest Reader Ever!
~~~~~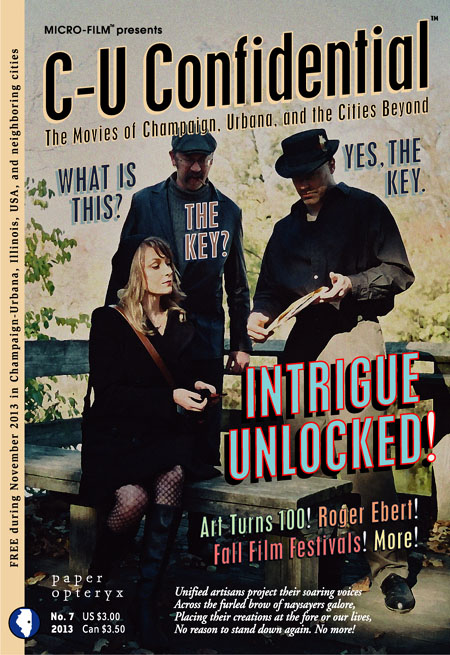 C-U Confidential issue 7, October/November 2013
~~~~~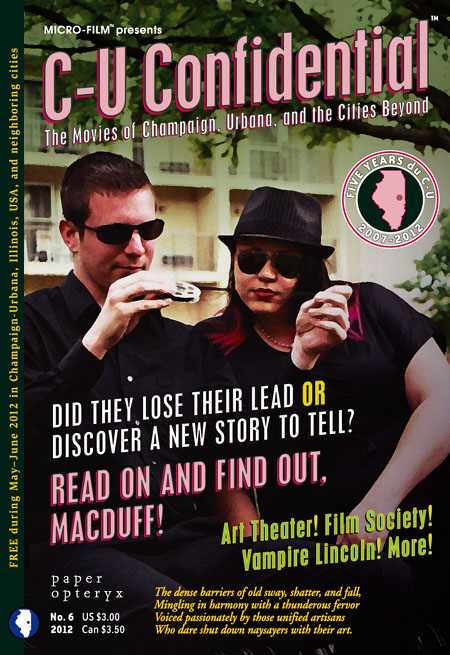 C-U Confidential issue 6, April/May 2012
~~~~~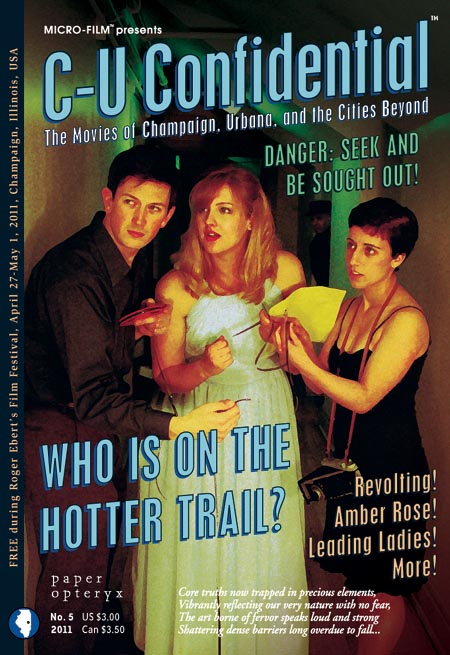 C-U Confidential issue 5, April 2011
~~~~~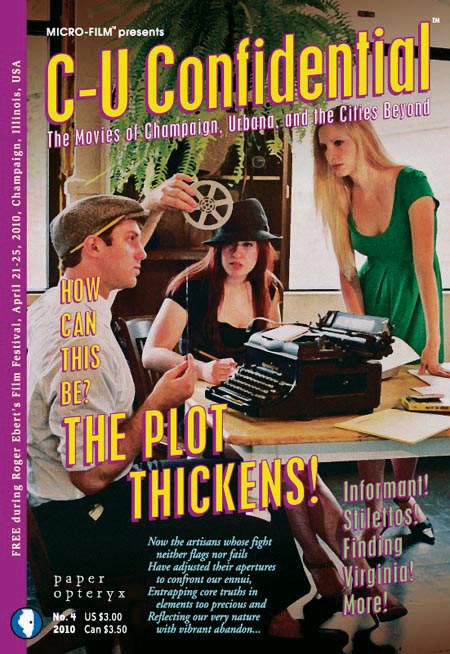 C-U Confidential issue 4, April 2010
~~~~~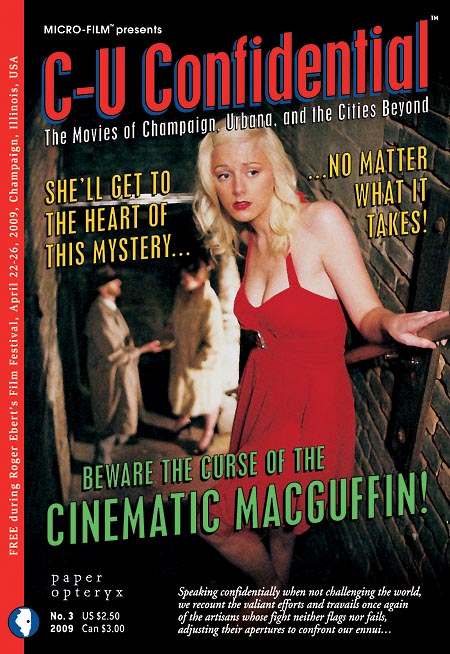 C-U Confidential issue 3, April 2009
~~~~~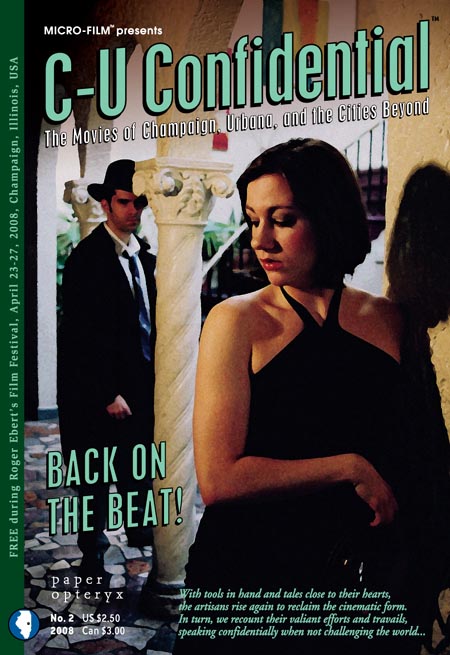 C-U Confidential issue 2, April 2008
~~~~~