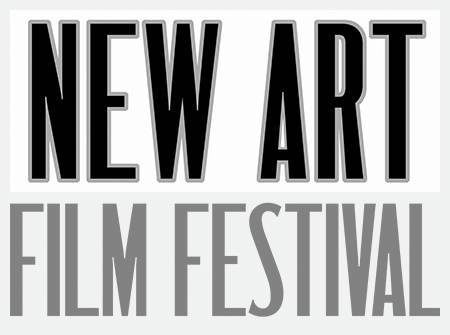 ~~~~~
No doubt about it, we would love for your movies to whip up a storm at the next New Art Film Festival! Our man, Art Theater Co-op general manager Austin McCann, is ready to bring locally-made cinema back under their roof for the seventh year running when the NAFF returns to downtown Champaign, IL, on Sunday, October 30, 2016, 6-11 p.m., so 'tis the season to decide which visions might fill their screen and best represent the awesome self-made media our community has to offer! If interested, the information you need for submitting to our "little film festival that could" is available in the press release after the jump; we have also recently updated content on the official Web site, maintained by our valued colleagues at ThirdSide, so be sure to take in a bit of NAFF background when you have a few moments. Friends and fans will be privy to the pieces filling out the new puzzle once the submission deadline passes on Wednesday, August 31, 10 p.m. CST, and the final schedule is revealed on or around Wednesday, September 28. Feel free to share this announcement with those in your circles who will appreciate screening their handiwork in a classic "art house" atmosphere and before a receptive audience. Together, we can twist the long-held notions in the public eye of what constitutes a satisfying theatrical experience or "night at the movies," surprising and delighting those who attend the New Art Film Festival with productions that are filled with compelling stories and creative technique – no Hollywood required!
~ Jason Pankoke
~~~~~
FOR IMMEDIATE RELEASE
NAFF VII ANNOUNCES CALL FOR ENTRIES TO CONSIDER FILMS FOR 2016 FESTIVAL! LUCKY YOU!
(Champaign, Illinois) July 26, 2016: Year after year, it is a veritable ritual for the filmmakers of Champaign-Urbana, Illinois, and outlying cities to anticipate the Call for Entries to the New Art Film Festival (NAFF) and they will be happy to learn their wait is over! The NAFF is now accepting films for possible inclusion in their seventh annual showcase, to be hosted once again by the Art Theater Co-op in downtown Champaign, on Sunday, October 30, 2016!
"The NAFF is happy to partner again with the Art Co-op and highlight the myriad work of area producers who use film, video, and new media to tell their stories," relays co-founder and program director Jason Pankoke who also emcees the festival. He continues, "In 2015, the fall season served as a comfortable fit for the NAFF. Everything ran smoothly, audience members enjoyed the presentation, and new friends and movie artists joined us for the first time!"
This year, organizers are shifting gears with the Call for Entries process to accommodate entrants. First, they encourage filmmakers to submit their work on-line rather than in physical form, although non-returnable DVD screeners will still be accepted. Second, given the October show is scheduled to run from 6 to 11 p.m. on October 30 – this will make for the shortest NAFF to date – they recommend entries run 30 minutes or less to improve the odds of being selected.
To submit films, entrants should write the NAFF at NewArtFilmFestivalCU [at] gmail [dot] com and include functional link(s) to on-line screener(s), password(s) to access the same, and the following: Year of Production, Running Time, Name of Director(s)/Producer(s)/Writer(s), Names of Primary Cast Members, Name of Production Company(ies), Plot Synopsis, Filmmaker Biography(ies), and Print Source (i.e., Contact Information we can share with the public).
Entries on DVD or flash drive (not Blu-ray) may be delivered to The Art Theater Co-op, 126 W. Church St., Champaign, IL, 61820, attn.: New Art Film Festival 2016 c/o Jason Pankoke, with the above information included as hard copy or electronic document; sending an e-mail of the same information to the NAFF is also acceptable. Deadline for all entries is WEDNESDAY, AUGUST 31, 2016, 10 p.m. CST. As always, submission fees will not be charged!
The NAFF welcomes all genres and is interested in receiving short subjects, Webisodes, and trailers or excerpts from long-form pieces. Entries should have been produced within the last three years. Final selections will be announced on or near Wednesday, September 28, 2016. Further information can be found at www.NewArtFilmFestival.com. The NAFF is presented by the Art Co-op and C-U Confidential, the source for Champaign-Urbana film culture since 2006.
Jason Pankoke
Program Director
New Art Film Festival 2016
Champaign, IL
CONTACT
Jason Pankoke
Program Director, New Art Film Festival
NewArtFilmFestivalCU [at] gmail [dot] com
217-418-5685
Alicia Kozma
Acting General Manager, the Art Theater Co-op
manager [at] arttheater [dot] coop
Austin McCann
General Manager, the Art Theater Co-op
the.art.theater [at] gmail [dot] com
###