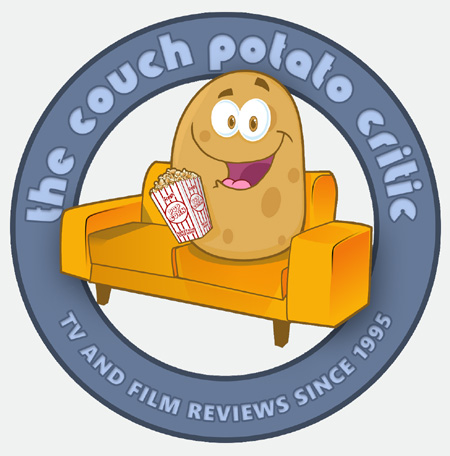 Regular visitors to C-U Blogfidential know that we are absolute suckers for a good story involving some of the historic high points from our community's cinema past earning a reprieve in the present. It is also clear that we can be hopeless romantics when friends once belonging to our seminal Champaign-Urbana scene in the Nineties and Aughts make their welcome return to the fold, however brief it may be. For today, we have yet another angle on the retrospect front in that a former resident has resurrected his cartoon nom de plume used in a long-gone publication to playfully brand his on-line movie critiques. Who could have predicted it? We don't know and we're not complaining.
Paul Young's alternative weekly newspaper, The Octopus, grew fast and built a sizeable roster to cover the culture, politics, and art in our immediate region. When the movies received their own section once The Octopus began publishing weekly in August 1996, knowledgeable writers like Chuck Koplinski and Stephanie Spiro chimed in on the new releases from blockbusters to boutique titles hitting town "for one week only." There just had to be one contributor in the new configuration who did not submit reviews quite like the others, of course, offering up breezy capsule comments on films just entering the home video market. Sometimes he hunkered down on a single title, more often he snacked briefly on two, three, or four movie morsels, and occasionally he doled out the droll listicle. What seemed like a stunt when it first appeared in the August 30 issue and praised SCREAMERS with Peter Weller – "The Couch Potato Video Critic"? Four-potato rating system? – turned into a dependable entertainment fully loaded with snarky humor, a big heart, and an honest appreciation of the storytelling form when he felt a flick got it right.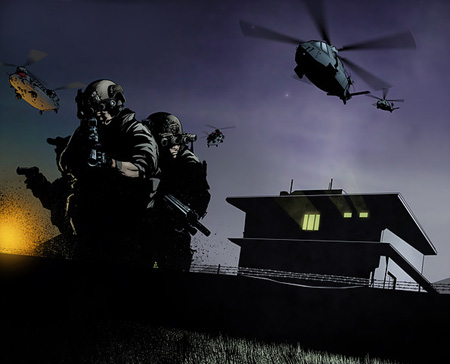 This encapsulates just about everything that comes out of the paintbrush, pen, or word processor of "industrial artist" Gerry Kissell, who doubled down as the "Couch Potato" alongside other Octopus staff such as your eventual humble editor. Working as a CNA and at other odd jobs while living in Champaign, Urbana, or Savoy for much of the decade, Kissell used the newspaper as a creative outlet while pushing to build a portfolio of science-fiction and pop culture samples. The former U.S. Army EMT has settled in Missouri and stuck to his guns since leaving Champaign County roughly 20 years ago; an extensive list of accomplishments include cover designs, comic book pencils, inks, and coloring (Iron Sky, Code Word: Geronimo), screenplay writing, movie poster illustration, research and development of soldier-centered media with other veterans such as Hollywood's go-to consultant Dale A. Dye (PLATOON, JFK), and an ongoing rapport with Sam Raimi associate Josh Becker (XENA, LUNATICS: A LOVE STORY) that includes promotional pieces for the latter's period drama that is currently filming in Michigan, WARPATH.
Much to our surprise, Kissell has added back "The Couch Potato Critic" to his arsenal of current projects after fielding an overture from the Web site Film Dumpster. You can follow their "Review" page to see Kissell's takes on the latest films including THREE IDENTICAL STRANGERS, THE HOUSE WITH A CLOCK IN ITS WALLS, and WON'T YOU BE MY NEIGHBOR? The same plus various Internet flotsam and jetsam in the cinema vein can be found on his Facebook account. We believe this is basically word recess for its author when he's not tackling the heavy-duty, bread-and-butter work on his plate, yet it's an agreeable way to learn what our ol' potato pal considers "good taste" in the here and now.
Below we have provided a handful of fully-loaded samples from the original "Couch Potato" run in The Octopus between 1996 and 1998. Since a fair percentage of those choices are of the genre and direct-to-video variety, it was always a guessing game as to when Kissell might lay on the sarcasm thick like butter when the duds barely rated a spud. Maybe the OGCPC will archive his entire output in the future.
~ Jason Pankoke
p.s. Following the excerpts is a brand-new trailer for Becker's independent production from last year, MORNING, NOON & NIGHT, which will receive a one-week run at the Laemmle Music Hall in Beverly Hills, CA, beginning this Friday, October 5. Can you name what previous Panoramic Pictures release the music bed comes from?
p.s.2 Kissell was the instigator for Bruce Campbell and Becker to visit Champaign-Urbana in October 1997 and guest star at the first Freaky Film Festival, by the by. Let us never forget that.
~~~~~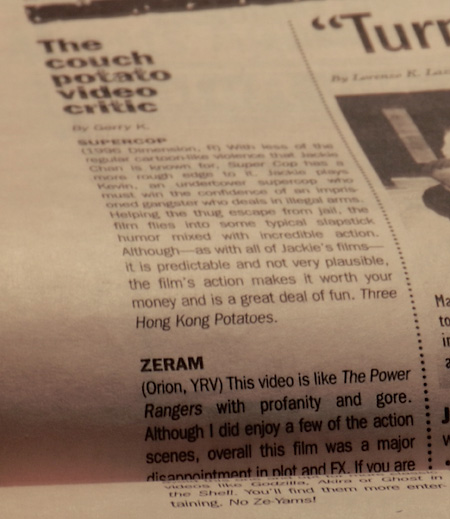 ~~~~~
"Christian Duguay, who as a firm grasp of this genre, directs what could be one of the most cerebral and emotional sci-fi films since BLADE RUNNER. The CGI effects are non-plastic, fantastic and don't eat up too much screen time. When the action comes (not often enough), it's intense and believable." SCREAMERS Rates Four Potatoes. The Octopus, Vol. 2, No. 9, 8/30/96, p.12
"The Coens are just like movie elves, only different. True cine-magic! [FARGO] is gruesome, witty, smart, catchy, wicked, and … uh, did I say gruesome? This is the must-see film of 1996." Four frozen potatoes. Vol. 2, No. 15, 10/11/96, p.10
"[Kevin] Costner has definitely earned his penance for his extravagant flop WATERWORLD with TIN CUP, truly one of the funniest films of the year. The only thing better than the humor in this film is the superlative cast…" Fore!!! Potatoes. Vol. 2, No. 25, 12/20/96, p.12
"After [Robert] DeNiro feels he's helped [Wesley] Snipes' [baseball player character's] career get back on track, all he wants is a thank-you. But, as with everything in life, we never get what we want. Next, there's this little kidnapping and… Hey! See [THE FAN] for the rest of the plot. It is a thriller, you know." Two and a half fanatical spuds. Vol. 3, No. 5, 1/31/97, p.16
"There were a couple of good scenes surrounded by an armada of really bad ones. Good cast, cast badly. Average screen F/X. Written to be commercial, not common-sensical [sic]. I remember having a dose of influenza that was more entertaining and brought up more subjects of substance than SOLO did." One Solo Potato. Vol. 3, No. 9, 3/7/97, p.18
"Good Googamooga! THE LONG KISS GOODNIGHT is the best of the American-made Femme Fatale films … [w]ith slam-bang action that leaves your eyeballs being held in only by their optic nerves, this film will not disappoint." Four Forget Me Not Fritters. Vol. 3, No. 13, 4/4/97, p.16
"This video is like [MIGHTY MORPHIN'] POWER RANGERS with profanity and gore. Although I did enjoy a few of the action scenes, overall this film was a major disappointment in plot and FX. If you are a fan of Japanese films and animation as I am … avoid this one and opt for more classic videos like GODZILLA, AKIRA or GHOST IN THE SHELL." No Ze-Yams! Vol. 3, No. 15, 4/18/97, p.16
"[What] Jackie [Chan] lacks in ability to come up with great plots, he makes up for in pure bravado and humor. This time out [in FIRST STRIKE] we find our hero Jackie pitted against some thugs on skis; he fights them under water while avoiding some hungry sharks, he fights them while wearing stilts, using a ladder and while dressed like a koala. There's nothing this guy can't do!" Three and a half Kung-Fu Fritters! Vol. 3, No. 29, 8/15/97, p.10
"It's Halloween again, which means another selection of just a few of my favorite horror flicks to watch when the lights are low and the harvest moon is high … 5) SILENCE OF THE LAMBS (Pork chops with a side of Jodie [Foster]) … 12) THE PROPHECY (Proof that Christopher Walken doesn't have to act to be scary) … 15) FRIGHT NIGHT (Better than SCARY DAY) … 18) THE THING (Either the carrot or the squid version) … 22) IT'S ALIVE (Horror's answer to Tickle Me Elmo) … 28) ALLIGATOR (Or BEYOND THE TOILET LID) …" Vol. 3, No. 39, 10/24/97, p.20
~~~~~