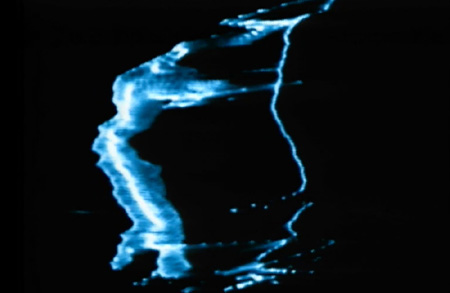 ~~~~~
This has been a humbling week laced with tempered expectations and small revelations, friends in film culture. Most important is that we can announce the tenth issue of C-U Confidential digest will be released once we wrap our fundraising campaign and administer a heap of late-night alchemy to shore up what you'll be seeing and reading for free at winter's end. The drive technically ends today, Friday, January 25, but we have extended it as a stretch drive through Monday, January 28, in the hopes we can recruit a few more Confidential agents to throw some coins in our curbside cap to go towards an adjusted $1,300 goal. As we predicted, the former advertising base for CUZine has withered greatly and forced us to look elsewhere for our budget needs. Please be generous with thanking and visiting the few businesses whose presence will illustrate our pages! Full details, hearty salutations, and a cover reveal will come to light right before CUZine hits the streets; GoFundMe patrons can look forward to sneak peeks of issue 10 content as a perk for placing their trust in us. They delivered, now so must we.
However, we can't help but notice the landscape shifting all around MICRO-FILM Country. It will be hard to not stare out the windows at the Secret MICRO-FILM Headquarters instead of working and wonder, "Hey, look what's going 'round." Unrest. Decay. Build and rebuild. Order is not the same as it used to be, and that includes the arts and media. We're happy to be the recipient of this minor miracle allowing us to go to print once more but we don't want to do this again, this way. The test will now come for us to show a capacity for flux or our beat will finally be bested.
What are the signs around us that might be rattling our cage? Some things are good – David Gracon is hosting the return of Hallways Microcinema, the first new volume in a year, which is set for this Sunday, January 27, 7 p.m., at the Independent Media Center in Urbana; Boston-based educator and media artist Wenhua Shi will be featured. Other things are sad, albeit expected in the grand scheme – New York City icon Jonas Mekas, who has spent decades championing the "personal film" through a prolific output of writings, journals, screenings, archives, and his own body of cinema, died on Wednesday at age 96. Certain things make us wince with empathy as we understand the potential toll – the new editors of Scary Monsters magazine, which holds a seminal spot in the MFHQ timeline, asked their readership a few days ago to help locate their new issue on newsstands after an apparent distributor's snafu. And, particular things taste bittersweet even if they will lead to other good things – our friend and CUZine contributor Troy Michael let the world know on Tuesday that his Innocent Words Magazine, published in east central Illinois like us, will cease after 17 years and thousands of articles and interviews. All this emerged in our peripheral view as we groveled for new life. Ups, downs, left turns, and rights.
Each matters to us, so we bring them up. How much does the Confidential project matter to you, peoples of Champaign-Urbana and those cities beyond? Will you bring it up if we shift, change, ever go away? We're proceeding with our immediate plans, although we could not help but note a few red flags beckoning to us from their perch atop the icy horizon as we managed our campaign. Duly noted. We'll still do what we set out to do because we simply have to do it, for what it's worth. And, then … ?
Thank you to everyone who thought it worth your while to help us bring C-U Confidential issue 10 into existence. These gestures will mean plenty to us at MFHQ for years to come. Cheers.
~ Jason Pankoke
p.s. Is Doris Day stuck in your head? There's always a hitch when we're writing ourselves out of a rut…
~~~~~