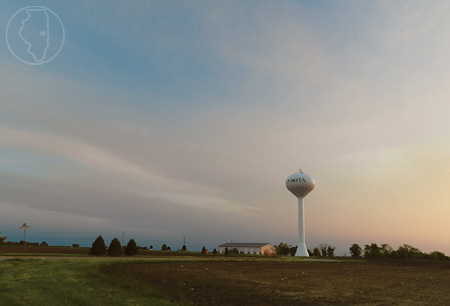 ~~~~~
Wait a moment… Her face looked familiar in the Facebook post that scrolled into view. Do I recognize that name? The last time I stopped at MFHQ I had grabbed the old guides for research reasons, so I flipped through them to make sure I remembered it right. Sure enough! We knew each other during her college years as she peripherally brightened a part of my Champaign-Urbana world with her pleasant personality and helpful spirit. Like many young people who came to town and attended the University of Illinois, she soon moved away and moved on. It was refreshing to see her appear in my news feed, but there is more to the story. A mutual friend wanted to alert the C-U faithful to her plight. I'd like to do the same here.
If you know me, you know the Freaky Film Festival is a seminal (and increasingly singular) occurrence in my personal history. This includes all the individuals who volunteered to organize the event, whether or not we've kept in touch, and it can still be a gut punch when you learn any of them are in trouble. I'll ask you to visit this GoFundMe campaign sooner rather than later to see how financial support might benefit a former Freaky Film staffer, Lesli Putman, and her daughter, Sterling. The page goes into clear detail on what is happening with Lesli and the red flags associated with her aggressive form of cancer, so, I won't attempt to rephrase it. Please help me help a former cinema accomplice and her family.
If you know me, you also know that I've been more focused on health and well-being issues as of late. While this article is first and foremost about Lesli's care and her child's future, I can't help but reflect on what I've witnessed while staying with and aiding Ma JaPan and my stepfather for the past two years. He has weathered Parkinson's disease for nearly three decades and now resides in a VA retirement community. She has been stable for several months after moving past numerous hospital and recovery stays over a year-and-a-half-long period. I could stand to shave some pounds off, reduce the chance of recurring gout with diet, and sleep more soundly as we finally decide how to meet Ma's daily needs.
The three of us have been lucky in financial terms, given the combined circumstances, and I'm not blind to how the lack of money and resources drastically hampers the health of many thousands of Americans every single day. This obviously is a major hurt on Lesli no matter how well she responds to treatment. This arguably played a role in the inadvertent passing 10 years ago last Friday, May 24, of Urbana musician Jay Bennett, who could only afford fentanyl patches to ease his pain instead of undergoing the hip replacement surgery he sorely needed. This possibly compromised the chances of my acquaintance J. T., a woman with a family who juggled retail and service industry jobs, to rise above a history of addiction that ultimately bested her at age 24. You have certainly heard about if not directly experienced a heart-rending episode like these. We want our fellow citizens to meet a better fate, yes?
The films, arts, hobbies, functions, vacations, work hours, and politics must be set aside at times to focus on family members, friends, and neighbors who need a positive push so they might weather their health-related storms. Be decent and compassionate at the very least and proactive as much as you can muster.
~ Jason Pankoke
p.s. I thought it not applicable to dress up this piece with goofy Freaky Film ephemera or press pictures of Bennett that I don't have permission to use. Calm landscapes of the Illinois Valley farmland by yours truly will have to do. You can surely find an appropriate metaphor in them if you dig your spade in the earth.
p.s.2 After the image below, we provide links to various agencies and directories that could help you and yours with health needs.
~~~~~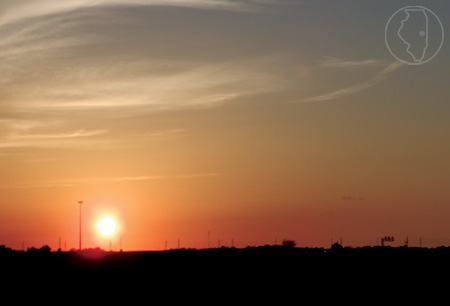 ~~~~~
IDES in Champaign County
Champaign County Health District
Champaign County Chamber of Commerce, Health Care directory
Champaign County Health Care Consumers
Planned Parenthood of Illinois in Champaign
Developmental Services Center
Carle Foundation Hospital
Christie Clinic
OSF Heart of Mary Medical Center