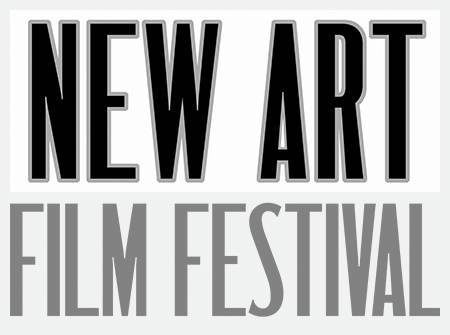 ~~~~~
All around our world, the clock will be ticking a bit close to the bone as it's finally time to plan for the next New Art Film Festival! We'll crack open the submission window at the Secret MICRO-FILM Headquarters tomorrow, Friday, August 23, through which you can flood us with your spectacular and engaging film creations for our consideration. Be sure to review the press release below for the basics of the entry process and pay mind to our deadline on Friday, October 11. We can't move it back since the show date is barely a month later on Sunday, November 10, when the NAFF will commandeer the Art Theater in Champaign once again for the pleasure of treating our community to the best of our best. Plenty of past sensations can be relived at the official website if you need an implicit reminder of what the NAFF is and how it provides the C-U a unique experience. We also plan to spend the necessary time to update our YouTube account so you can watch a healthy selection of films from our 2018 program that, to be blunt, was missed by too many of you the first time around. Don't make the same mistake again in 2019, friends! Start out the new NAFF season on the right foot and show us what your recent efforts have wrought, local citizen filmmakers! Good luck to you all and we'll see everyone in November!
~ Jason Pankoke
~~~~~
FOR IMMEDIATE RELEASE
CALL FFOR ENTRIES OPENS FOR 10TH ANNUAL NEW ART FILM FESTIVAL, SET TO SHOWCASE LOCAL CINEMA IN NOVEMBER
(Champaign, Illinois, USA) August 22, 2019: The creative storytelling media of area producers will provide the backbone for the 2019 New Art Film Festival, which will return to the Art Theater, 126 W. Church St., Champaign, IL, for the tenth year running on Sunday, November 10, 2019. In anticipation of this milestone year, organizer Jason Pankoke is proud to announce the submission window for this edition will be open as of tomorrow, Friday, August 23.
Entrants may send their information to the NAFF via NewArtFilmFestivalCU [at] gmail [dot] com and include the following: year of production, running time, name of director(s)/producer(s)/writer(s), names of primary cast members, name of production company(ies), plot synopsis, filmmaker biography(ies), and print source (i.e., contact information that can be shared with the public). The message should also include functional link(s) to on-line screener(s) and password(s) to access the same.
Non-returnable media screeners (not Blu-ray) may be dropped off at or sent to the Art Theater. All packages should be addressed to "New Art Film Festival 2019, c/o Jason Pankoke" with the submission information included as a hard copy or electronic document; sending an e-mail of the same information is also acceptable. There is no fee to enter, all narrative genres are welcome, a run time of 20 minutes or less per entry is preferred, and filmmakers should deliver their materials for consideration by Friday, October 11. Entries should have been completed within the past three years and created primarily in the state of Illinois.
Final selections and an event schedule will be announced around Friday, October 25. More information on the NAFF and its history can be found at the official website. Pankoke, who has been with the NAFF since its debut in April 2010, will return to emcee the show and intends to bring along guests, souvenirs, and more to mark the occasion.
The 2019 New Art Film Festival is sponsored by C-U Confidential and presented by the Art Theater, a program of the Art Film Foundation. Other sponsors will be announced prior to the event date.
CONTACT
Jason Pankoke
Program Director, New Art Film Festival
NewArtFilmFestivalCU [at] gmail [dot] com
217-418-5685
###
[Updated 10/2/19, 10 p.m. CST]