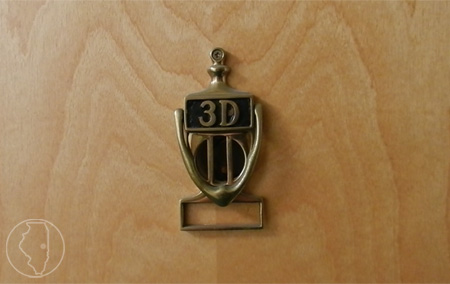 ~~~~~
Crap to the max, dearest readers, where do we even begin? I think that illustrating our predicament in a cinematic way might help to ease us into conversations that will be instigated as the New Year wears on.
See the knocker above? It's mounted on the door that I should be opening every day to venture out into Champaign-Urbana, Illinois, so that I can work, live, enjoy, volunteer, discover, breathe, and rail against the machine when the occasion strikes in the county I've called home for nearly 30 years. See the television set below? It resides behind the same doorway for the purpose of opening an electronic window to stories, views, and worlds if they're not easy to access on the internet, partly through the indigenous media that we tell you all about on C-U Blogfidential. They come from a video I made at the Secret MICRO-FILM Headquarters in the fall to remind myself of the state of the place since, for the most part, I'm never there. Not on Halloween, not on Christmas, not on New Year's Day, not even on my birthday two Mondays ago. I get to do little more every four to eight weeks than squat my own pad, a sore sight to see if you'd watch that video, in Champaign's oldest neighborhood.
In recent times, I have been in an alternately contemplative, defeated, sour, and aggravated head space, luckily not during every waking hour of the life I now lead. Those few who know what has been happening with me behind the scenes and away from our Twin Cities understand that I'm in a no-win situation. My remote existence in northern Illinois is mainly concerned with daily care for a parent, peripheral care for a stepparent, housework and yardwork and paperwork that relates to them both, and a moderate effort to eke out billable work hours from my Urbana employer when I can sit long enough at attention to deliver. Everything else, despite my bullish attempts to shoehorn any strands of my Champaign life into this one, is secondary. Even though I've known this small town and the immediate area for 30 years on the dot, I did not grow up here or live here for any length of time longer than a college summer break until now. The reality is frustrating and constricting. As I write to you from MFHQ Remote, I glaze over a bit. Sorry…
~~~~~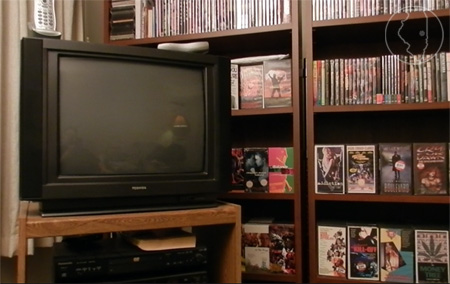 ~~~~~
I wish I had festive or inspiring things to share about how my 2019 (or 2018, or 2017) has gone other than to say, "It's been something." The year 2020 promises to be a hoot as well. Within the month, I will hit the three-year anniversary of effectively removing myself from the C-U as a full-time resident, despite the fact that I have clung to MFHQ Proper as an escape and my job as a financial crutch in the hopes that fortunes would ultimately be reversed and I could go home again. Within the next few months, though, I may be forced to decide if letting go is the better option to hanging on and then act decisively. Champaign would cease to be my beat soon after that. Maturity and familial responsibility win.
What happens to the Confidential project, then? I certainly will not quit on Champaign-Urbana in the absolute sense if my geography shifts permanently to the north – the people, places, and history will always mean a great deal in my soul – but I really wonder if carrying on long distance might result in a bit of a heartbreak no matter how the continued effort turns out. As it is, the stillborn distribution of last year's C-U Confidential issue and the imposed cancellation of last year's New Art Film Festival are minor casualties that feel worse than they should. Why? Because the overall public lack of concern for any of this has been a real big drag to acknowledge. I won't spell out any evidence from my observations at this point. Please trust me when I say I believe that I could probably move on without fanfare with ease.
But, sigh, I'm not reading our last rites just yet. The adage says that it often has to get worse before it gets better. That may have to be the case with every major aspect of my being. All I can do is plan ahead and take on the rest as it comes. How it ultimately affects my role in the movies of Champaign, Urbana, and the cities beyond remains to be seen. You might have to deal with dips in productivity and reckon with lapses into melancholy here on CUBlog, but I will try to resume writing with a string of short posts, using ideas left over from 2019, and a handful of articles, partly hashed out and not yet completed. It all depends on how industrious I feel when I'm not busied or overwhelmed with the other factors at play.
Good luck to you in 2020 on your lives and endeavors, friends in film, as we offer a toast to those who are attempting to climb out of their respective pitfalls and back into the swing of things. We shall endure.
~ Jason Pankoke
p.s. Much of my family matters in this tenuous time will be kept private, so please don't ask or expect to be "filled in" on what is happening with us. I'm picking carefully what will be shared for context.
p.s.2 The doorway below opens up to MFHQ Proper. I once loved to spend time in this space, devoting entire weeknights and chunks of weekends to hammering out the latest projects on the till. Its current condition is not something to brag about. I can only shake my head whenever I have to root around in there. I don't even want to know how I'll handle it if I have to clean it out on short notice in the near future.
p.s.3 Yes, we know the pot leaf is there. No, we have yet to watch it. Is the shit any good?
~~~~~