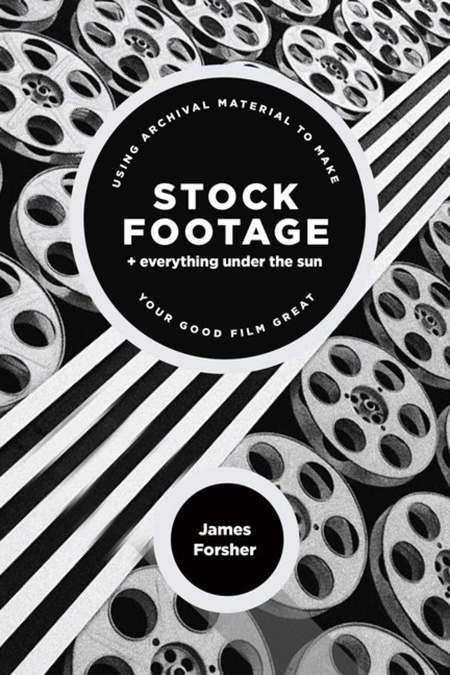 ~~~~~
Raring to unearth the (stock) tools of your trade, hardy creatives? In the second of a series, we turn our attention to Michael Wiese Productions of Studio City, California, a premier publisher since 1976 of trade books that cover various aspects of motion picture development, production, and distribution. The imprint's founder, Michael Wiese, is a native of Urbana and contributes to the company from his home in Cornwall, England. Once a month for the next few months, we will share with you a brand-new review of a choice title from their catalog to demonstrate the breadth of subject matter.
Our next title is Stock Footage + Everything under the Sun by James Forsher, published by MWP in February 2019. I believe that Forsher's effort does its part to reduce the stigma of "old is too old;" producers should find its guidance very worthwhile when it comes to generating concepts for how to better tell their stories, especially ones that can only become stronger by picturing the past. You can unearth more about Stock Footage on the MWP website or purchase it through Amazon, while you can listen to a podcast interview between Forsher and host Alex Ferrari from early last year on this episode of Indie Film Hustle.
Condensed versions of the set will be collected in a MWP feature that we are planning for an upcoming issue of C-U Confidential. Please keep an eye out for our next entry in the series!
~ Jason Pankoke
~~~~~
Stock Footage + Everything under the Sun
By James Forsher
Michael Wiese Productions
Paperback, 246 pages, $29.95 SRP
We're often encouraged to not repeat the past, but repeating remnants of the past can be invaluable to film producers as they bring alive their stories in the present. From major Hollywood features and documentary programs to prime time news specials and informational Web series, archival material is regularly worked into narratives in order to dramatize the thrust of a situation or contextualize the pivotal moments in our shared history. A quote, a photograph, a document, an audio sample, a film clip, a videotaped broadcast, or a physical artifact can lend an air of scope and authenticity to a project more effectively than any facsimile created by the most talented writers, directors, cinematographers, or craftspeople. However, many of these elements can't simply be picked up at the local variety store and dusted off for their shining moment. One must employ an archaeologist's mettle to find the right pieces to complete the puzzle and exercise a businessman's skill to clear the proper rights within a set budget.
Stock Footage + Everything under the Sun, a primer on the vast reaches and specific quirks of ephemera and its use in modern media, is written by the veteran filmmaker, retired academic, and footage archivist James Forsher. On one level, it provides a compact non-linear tour through the development of mass communication forms. More directly, it serves as an off-the-shelf idea generator and relatable guide to this specialized world. Forsher undoubtedly loves the allure of tales to be retold with old elements – Paramount Pictures co-founder Adolph Zukor was his first major screen subject – and generously peppers the text with his own anecdotes from working in the industry. He has certainly dealt with plenty of victories as well as close shaves and setbacks in his years handling content. This volume is his mentorship to anyone who has ever wanted to take advantage of "recycled" film materials.
Three self-explanatory sections – "What to Look For," "Where to Find It," "How to License It" – walk the reader through the wilds. "What to Look For" investigates more than a dozen different kinds of materials and breaks down the strengths and possible difficulties for each. "Where to Find It" suggests both obvious storehouses and out-of-the-way sources for obtaining the best-quality versions of materials that will look crisp when photographed or added in post-production. "How to License It" is as much a cautionary tract as a helpful primer that touches on several tenets of the process such as preparedness, backup plans, third-party services, legal ramifications, and other nuances involved in negotiating rights for materials. Forsher tempers expectations with his discussion from the get-go to the fourth and final section, "How to Love Archival Material," constantly reminding the reader that first choices for material may not be the ones most appropriate for inclusion in the final cut.
A few bells and whistles augment the sections. "Assignments" challenge the reader to apply the author's suggestions to their own film planning. "Spotlights" interview colleagues on their specializations and include film researcher Bonnie Rowan, clips clearance expert James Tumminia, David Seevers of Footage.net, and the late Eric Caidin of Hollywood Book & Poster Co. A plethora of illustrations are set throughout the pleasing layout design, conveniently putting the lessons into practice as they hail from expected government repositories like NASA and the Library of Congress as well as private collections like Bison Archives, Footage.net, and Forsher's own Footagesource.com. All in all, Stock Footage + Everything under the Sun is a thoughtful and enjoyable release for active producers, vintage movie fans, and history buffs who can happily scour its pages for good finds to apply elsewhere.
~ Jason Pankoke
~~~~~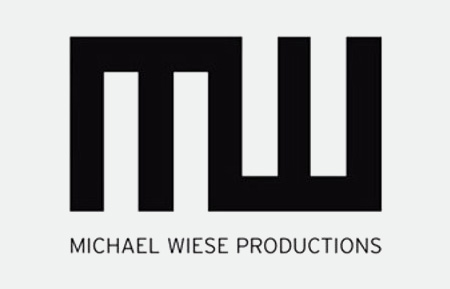 ~~~~~
Review © 2020 Jason Pankoke.
Graphics: courtesy Michael Wiese Productions
Thank you to Ken Lee of MWP for his assistance and kind words!