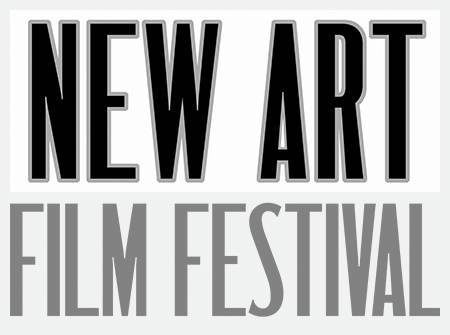 ~~~~~
Apparently, I still need to release a little New Art Film Festival steam before we move on to other topics at C-U Blogfidential. I know the detail you would like me to address – "Will the NAFF come back?" – but I think answering that question is best left to the near future when I have a clearer head space about it. I'd rather shift gears and devote this coda of my NAFF article run to all the other promoters in downstate Illinois who are persisting or adjusting so they can bring independent cinema to our communities in the coming weeks and months, even with coronavirus on our minds and limited means at hand.
Most immediate in the queue is Illinifest, the student film festival organized by the classmates taking MACS 464 through the College of Media at the University of Illinois. Despite the fact campus is closed down, instructor Jonathan Knipp and his long-distance charges have elected to put on a show regardless. The program of shorts, "home movies," and TikTok videos will livestream on Saturday, May 2, 5 p.m. CST, through the event's Facebook page. Learn more about the online ideology at their website.
Next is the surprise Facebook announcement that the Central Illinois Film Commission of Springfield is sponsoring a short film contest. Entries will be accepted starting Friday, May 1, and ending after Sunday, May 31. Make sure to visit this Event page for all the information. Since one of the requirements states that entrants need to post their entries to the CIFC Facebook page, onlookers can enjoy the work as it is turned in. The contest is open to filmmakers living in Illinois and winners will receive prizes.
I've just seen a Facebook reminder about the regular submission deadline for Krampusnacht Freeky Film Festival, which passed on Monday, April 27. This prompt suggests that organizer Thomas Nicol is intending to see the event through in its original December 2020 window if executive orders and social distancing practices allow. With the KNFFF host venue gone, one wonders if virtual space is the place for the naughty and creepy this round. Click here to learn more at FilmFreeway as three deadlines remain.
Since I caught these developments over the past few days, I thought it best to check on other events as well. Champaign-Urbana Film Society is still moving forward with a truncated Pens to Lens program for the second half of 2020 that focuses solely on student-made work. A response from them on Sunday, April 12, to a Facebook query states that "[w]e will certainly find a way to put out a special event, working with whatever safety considerations are prudent when we get there!" Rules for submissions are on the P2L website and the entry deadline remains Tuesday, June 30, with a show date to be announced.
Back in Springfield and according to Facebook, the judges at Route 66 International Film Festival have continued to watch entries and maintain a November 6-7 date at a new location, the State House Inn. Down in Decatur, Dead in Decatur has teamed up with Heroic Age Studios in Mt. Zion to sponsor the latter's genre showcase, "The Art of Fear," at the Heroic Age Art Center on October 16. I take it the workshop-and-mingle event will now incorporate the previous DiD festival, based on the lingo and logo I'm finding on sites including FilmFreeway. Regular deadline to enter DiD is also June 30.
That's what I know for the moment. Always be sure to reference C-U Confidential on Facebook for timely announcements and updates I may share there but not include in CUBlog coverage. I'm also going to urge you to support these events however you can and whenever they take place, for their variety and multiplicity is what makes the world of a "film scene" go 'round. It means plenty to their organizers and hopefully will be satisfying to you. In the many years that I have been promoting the New Art Film Festival, it is no accident that I talk about it in terms of being a "we" and "our" festival and not a "thee" or "my" festival. We did our best to instill a sense of pride and purpose in the show for the sake of everyone.
~ Jason Pankoke
~~~~~