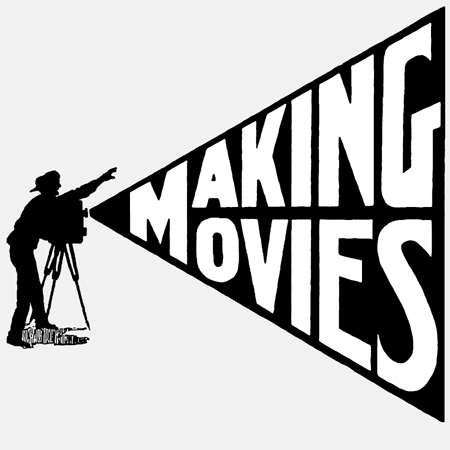 We recently wrote about how the Workshop Films Collective of Champaign and the Central Illinois Film Commission of Springfield have stepped up efforts to provide their members with online outreach. A good amount of downstate Illinois creatives are probably feeling grateful right now for the low-cost tools allowing them to communicate and network in this time of physical separation. Nothing can replace first-person collaboration, of course, and it remains to be seen if multi-window interfaces like Zoom will have a place at the table whenever full-blown media production resumes. This got me to thinking.
How did the citizens of Champaign, Urbana, and the cities beyond even begin to understand the nuances of the process without industry, hands-on film school, or affordable gear and software, particularly before the first digital consumer products began to arrive in electronics stores and camera shops? I imagine the learning curve for ambitious folks yearning to go bigger than home movies and local television had to be hefty pre-2000 and nearly daunting pre-1970. It would probably blow the minds of our relatives three or four generations back to learn that practically every future gadget would have a camera built right in.
Hardy entrepreneurs did their best to intrigue the masses in the first part of the 20th century when national distribution was but a trickle and Hollywood far from the central production hub. As the novelty wore off from the crude film loops cranked by hand at Main Street nickelodeons across America, promoters had to impress filmgoers both on and off screen with the bigger and better. One interesting attraction delighted the C-U in April and May of 1919, as we recounted last year on the 100th anniversary of the occasion, when management at the New Orpheum Theatre booked the team of Joseph Maddern and Tom Ward to produce on site a light comedy with a healthy dose of local participation, LOVE'S YOUNG DREAM.
The scheme depicted the filming process in real time before a live audience by setting scenes on the Orpheum's vaudeville stage for several consecutive "performances;" a final featurette with University of Illinois-shot inserts would premiere exclusively at the venue a scant two weeks after Ward and Maddern began their residence. This is similar showmanship to the dramatic "booster film" made in 1923, THE CITY BEYOND, sponsored by the News-Gazette as a method to promote our fair Twin Cities' virtues. While produced more traditionally in real locations, the latter involved specific elements like the former: a stock screenplay, neighborhood "talent" in the acting leads, and support from major local institutions.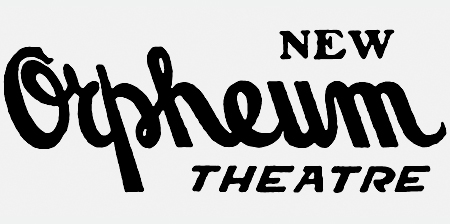 I'm sure both instances provided our long-gone neighbors with an education and sense of bewilderment. When the completed LOVE'S YOUNG DREAM played the Orpheum, though, it was merely incorporated into a textbook vaudeville bill instead of standing alone as the miraculous result of Maddern and Ward's "Making Movies" exhibitions. (Conversely, THE CITY BEYOND received its own movie-centric premiere at the Virginia Theatre.) You can see companion acts listed in the print ballyhoo I discovered a few years ago in vintage issues of the Daily Illini and Urbana Courier, courtesy the searchable archives at the invaluable Illinois Digital Newspaper Collections of the UI Library, and the mismatch is quite palpable.
Nevertheless, I've shared three Orpheum display advertisements below for your study that include "Making Movies." I also added two small DI ad mats from approximately 50 years later for a UI "film-making symposium" on campus, presumably organized by students for students with an assist from faculty and other adults in the know. All can be enlarged with a click for easier reading. Today, 50-plus years after that era of heightened (and non-professional) cinema activity in the center of the C-U, the ways we take in and learn about the movies are even more decentralized to say the very least.
What can we expect in this moment? The Commission and the Workshop are resigned to online activity until gatherings of size are deemed acceptable by Illinois governor J.B. Pritzker and his health experts. The Art Theater is mired in limbo while the Virginia remains closed for renovations through at least September 30. Goodrich Theaters' Savoy 16 and AMC's Champaign 13 could perish as their respective owners have announced financial issues they may not recover from. UIUC president Timothy Killeen is hopeful that instruction will begin this August in a precautionary format, but his task force charged with sorting out minutiae has a lot to consider in terms of safety and personal rights; the potential for cinema studies courses, club meetings, or campus screenings is probably not even a topic right now. We might need to be satisfied with streaming, reading, plotting, and occasional hops to the drive-in.
It's not exactly befitting a film enthusiast's dream, I know. We'll survive. Be smart. Reach out. Aid your community. Find things to do that you love. Appreciate the old and stoke the imagination of the young. Before we know it, we'll all be "Making Movies" again, even if it's with 10 people or less on the set at any given time instead of hundreds sitting and watching our antics both on and off screen.
~ Jason Pankoke
p.s. It should go without saying that if I don't bring up availability in the article, an obscure silent film like LOVE'S YOUNG DREAM is most likely lost. In this case, it encompasses dozens of DREAMs depending on how many different towns the Maddern-Ward machine visited with an offer the masses couldn't refuse.
p.s.2 In contrast to the aesthetically plain ads appearing here, the loopy hand-drawn art seen on the limited edition slip cover of Vinegar Syndrome's SHOT release first appeared as a DI ad in 1973.
p.s.3 The famous "Let's All Go to the Lobby" snipe with cheery snack bar goodies was created in the late 1950s by the Chicago-based Filmack Studios, which has been family owned for three generations dating back to 1919. Evidence hints the legendary animator Dave Fleischer helped to develop the spot.
p.s.4 Apparently, June 7 is "National VCR Day" as relayed by our friends at Lunchmeat VHS. It's too bad Ma JaPan's VCR combo deck tried to eat one of my Freaky Film Festival compilations earlier this year, otherwise I'd be celebrating with some self-isolating analog goodness…
~~~~~