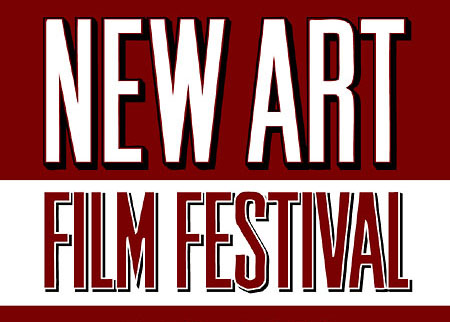 You heard the screaming headline, dearest filmmakers of Champaign, Urbana, and the cities beyond! We have once again opened that mystical portal to the Secret MICRO-FILM Headquarters via the Art Theater Co-op through which you can deliver entries for this year's New Art Film Festival, our immediate region's unique celebration of the movies that you do! We're all set to inhabit the Art on Sunday, April 13, beginning at 5 p.m., so all we need now are your projects to play the date that we've saved! Deadline to submit your work is Friday, March 14, 10 p.m., right at the start of that evening's Late Night show, and all the details to make your submission process smooth can be found after the jump.
The NAFF is being organized by your humble editor as is tradition, with help and guidance from our past collaborators including Austin McCann and his Art staff, Lisa and Jason Cerezo at ThirdSide, and Luke Boyce at Shatterglass Studios. Also, we can confirm the fest will be featured in the itinerary of this year's Boneyard Arts Festival, organized by the 40 North/88 West arts council of Champaign County, even though we will not congregate on a designated "Champaign-Urbana day." Thank you to Kelly White and Amanda Baker of 40 North for including us despite bouncing around the calendar out of necessity!
For updates, deadline reminders, and assorted promotional nonsense, always visit the NAFF on Facebook. To receive a more cohesive idea of the NAFF past and present, feel free to browse the official Web site managed by ThirdSide; we'll be updating that forum in the next two weeks just for you!
~ Jason Pankoke
This announcement will remain at the head of C-U Blogfidential until further notice. Please hit the jump for the official NAFF 2014 Call for Entries or scroll down for the most recent posts!
FOR IMMEDIATE RELEASE
CALL FOR ENTRIES IN EFFECT FOR 5th ANNUAL NEW ART FILM FESTIVAL!

(Champaign, Illinois) February 10, 2014: Festival number five is very alive as the New Art Film Festival once again seeks the best in Illinois-made independent cinema to present at the Art Theater Co-op in downtown Champaign, Illinois! This showcase of the films made by community members in Champaign, neighboring Urbana, and numerous cities beyond will light up the Art on Sunday, April 13, 2014, the final day of this year's Boneyard Arts Festival!
The NAFF will consider shorts, features, and Webisodes of all genres, with preference given to work produced within the last three years. Non-returnable DVD screeners may be mailed or hand-delivered to: The Art Theater Co-op, 126 W. Church St., Champaign, IL, 61820, attn: New Art Film Festival 2014, c/o Jason Pankoke, Program Director. Filmmakers may enter as many pieces as they like and combine them on single DVDs. There are no submission fees.
Entrants should include the following information as hard copy with the screener and/or a text message to the brand-new NAFF e-mail address, NewArtFilmFestivalCU [at] gmail [dot] com: Year of Production, Running Time, Name of Director(s)/Producer(s)/Writer(s), Names of Primary Cast Members, Name of Production Company(ies), Plot Synopsis, Filmmaker Biography(ies), Print Source (i.e., Contact Information we can share with the public). This year's deadline to enter is FRIDAY, MARCH 14, 2014, 10 p.m. CST.
As always, the NAFF encourages artists from Chicago, Decatur, Springfield, Bloomington, Normal, et al., to enter! The NAFF's core goal is to stress creative media by makers living and working in Champaign-Urbana, given the event's scheduling opposite Boneyard Arts and their mission to globally promote all artists in Champaign (IL) County, but we're happy to consider projects from our long-distance neighbors for the sake of programming variety. Further queries about our submission process can be sent to NewArtFilmFestivalCU [at] gmail [dot] com, while the festival's history and past selections can be seen at www.NewArtFilmFestival.com designed by ThirdSide of Champaign.
Pankoke and the NAFF team wish filmmakers the best of luck and invite the entire Champaign-Urbana community to congregate at the Art Co-op on April 13 for the show, beginning at 5 p.m.! The final selections will be announced to the world around Friday, March 28, 2014.
Jason Pankoke
Program Director
New Art Film Festival 2014
CONTACT
Jason Pankoke
Program Director, New Art Film Festival
NewArtFilmFestivalCU [at] gmail [dot] com
217-418-5685
Austin McCann
General Manager, the Art Theater Co-op
the.art.theater [at] gmail [dot] com
###