"Silence and Laughter: On LIFE ITSELF"
After sending a battery of Confidential agents into the Ebertfest fold in April, we present their findings
by Brian Paris
~~~~~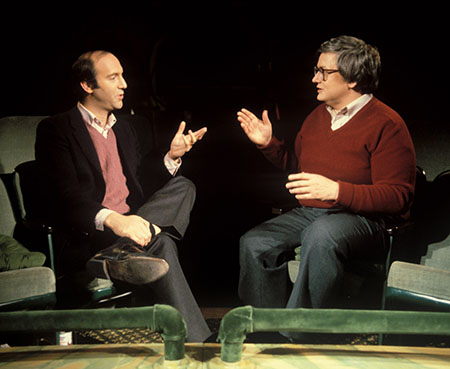 When seeing a movie at a film festival, it is hard to separate the quality of the film from the experience of seeing it. That was especially true on the opening night of this year's Roger Ebert's Film Festival that started with LIFE ITSELF, the documentary about the festival's namesake. The film brought Roger Ebert back one last time to share the story of his life and it gave the audience a chance to collectively remember the man that they missed. The shared emotion of seeing this film in a packed Virginia Theatre was a special experience that goes beyond what was shown on the screen.
Before getting too far into the experience of seeing the film, let's look first at LIFE ITSELF. Director Steve James' documentary is based on Ebert's published memoir of the same name. Ebert was interested in telling the real story, the good along with the bad, and James held true to the author's vision by presenting us not only Ebert the loveable television star and on-line sensation, but also an Ebert with difficulties in his personal life. We learn about his early struggles with alcohol and womanizing tendencies, yet we also see his editorial leadership as a college student, his championing of young filmmakers, and his love for his wife Chaz and his family.
Former colleagues, filmmakers, other critics, and friends and family help tell this story. With a strong emphasis on Ebert's past, the film does a good job presenting the facts of his life and the people he has touched, but what gives heart to the documentary are the sections in which James interviews Ebert in his hospital bed during those last few months. We see, in scenes that are sometimes graphic, how the sickness had taken its toll. Some of this footage is so hard to watch that I wanted to divert my eyes, yet there are also scenes where Ebert's strength inspires us.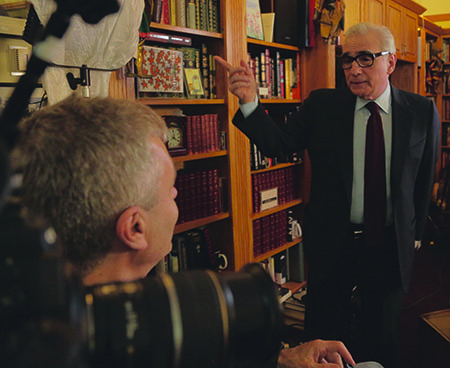 The hidden gem of LIFE ITSELF is the narration by Stephen Stanton, a talented voice actor who is so good at imitating Ebert that it feels like Ebert himself is speaking to us. In one sense he is, because much of the narration comes directly from the memoir, but Stanton otherwise gives Ebert back his audible voice. The combination of words and vocals bring the entire film together to give us an intimate look into the life of a man loved by so many.
Those people who loved Ebert filled the Virginia on this evening. Seeing a movie in such a historic venue is a unique experience in the city of Champaign. Much time and money has been spent to bring the elegance of its interior back to pristine condition. The old organ sounded as good as ever, played live while everyone gathered into the theater. Normally the screenings of "Ebertfest" are well attended; this one, even more so. A final count by the staff before the movie started helped them decide how many additional people, waiting in line outside the theater to buy tickets, could still be let in. I didn't see many empties when the last of the crowd filled their seats.
Chaz Ebert opened the festival by welcoming everyone to the theater. She then took her place in Ebert's own seat at the back of the theater. When the room went dark, I could feel it fill with nervous anticipation. When the film finally started, the audience was quickly brought into the world of Roger Ebert. The audience met the humor of the documentary with loud laughter but, at times, deep silence was the most notable reaction. I don't know if I have ever seen an audience so connected to a film as it was being shown, so focused on the story they did not move or make a sound. Memories of Ebert filled the collective consciousness of everyone there. It was a time for all of us to rejoice in the good memories and feel profound sadness that they would not happen again, an emotionally draining experience much like a funeral can be. LIFE ITSELF was a eulogy filled with praise, love, and gratitude.
It had been just over a year since Ebert passed away, but his film festival still carried on its tradition of showcasing overlooked films. In this case, it is the documentary form that is often overlooked. It feels right that the filmmaker, Steve James, was the person to make LIFE ITSELF. Ebert was an early champion of James' work and this film is a fitting return gesture to champion Ebert's legacy. I was a little worried the enthusiasm over Roger Ebert's Film Festival might wane after Roger Ebert's death, but seeing the community come out to support this film and the rest of the festival assures me that Ebertfest will remain a featured event in Champaign-Urbana for years to come.
LIFE ITSELF played the sixteenth annual Roger Ebert's Film Festival on Wednesday, April 23, 2014, 7:30 p.m. Director Steve James appeared as a festival guest.
~~~~~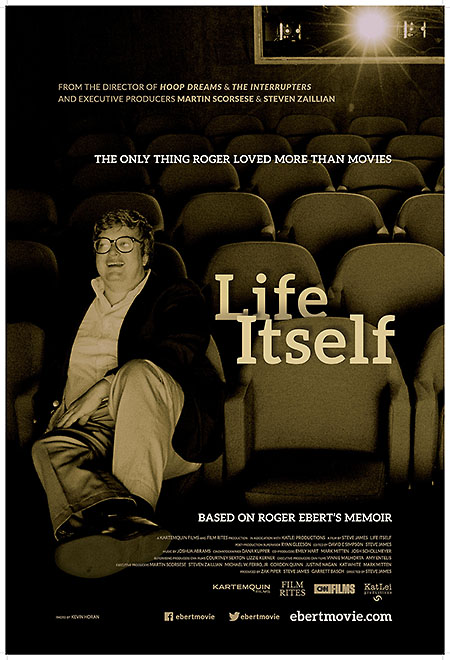 LIFE ITSELF is a production of Kartemquin Films and Film Rites in association with KatLei Productions distributed theatrically and VOD (U.S.) by Magnolia Pictures and CNN Films. It was directed by Steve James and produced by Zak Piper, Garrett Basch, and James, and features Roger Ebert, Chaz Ebert, Raven Evans, Ava DuVernay, Ramin Bahrani, Richard Corliss, Nancy De Los Santos, Bruce Elliot, Thea Flaum, Josh Golden, Werner Herzog, Marlene Iglitzen, Donna LaPietra, Rick Kogan, John McHugh, Errol Morris, Howie Movshovitz, Gregory Nava, William Nack, Jonathan Rosenbaum, Martin Scorsese, A.O. Scott, and Roger Simon. 2014, Digital, Color, 118 minutes.
~~~~~
Brian Paris recently finished a degree in creative writing at the University of Illinois at Urbana-Champaign. He has produced shows locally for WILL-TV, freelanced as a videographer, editor, photographer, and Web designer, and trained journalism and digital cinema students for Northwestern University in Qatar and Washington, D.C. He also will provide the guest editorial for C-U Confidential #8, coming soon!
Article © 2014 Brian Paris. Used with permission.
CUBlog edits © 2014 Jason Pankoke
Cover graphic: © Roger Ebert's Film Festival/Daily Illini
LIFE ITSELF graphics: © 2014 Magnolia Pictures