"First Intermission: MUSEUM HOURS and SHORT TERM 12"
After sending a battery of Confidential agents into the Ebertfest fold in April, we present their findings
by Jason Pankoke
~~~~~
Ever since this late-blooming coverage of the 2014 Roger Ebert's Film Festival began to take shape, we've been adding extra installments to make this series relevant, complete, and worthy of being dubbed an "Ebertfest epic." One step we are taking to meet this goal is drafting briefs about the selections our trusty agents did not infiltrate personally at the Virginia Theatre back in April. They will appear in between the full-length essays, which will resume next week with Samantha Ducey's sweetly acerbic account of seeing YOUNG ADULT and listening to Patton Oswalt as a young one herself amongst an older majority. Until then, we give over the C-U Blogfidential floor to a Vienna-set meditation on the arts and human interaction, MUSEUM HOURS, and a lightly bittersweet tale about finding value and love by helping the undervalued and unloved, SHORT TERM 12.
~~~~~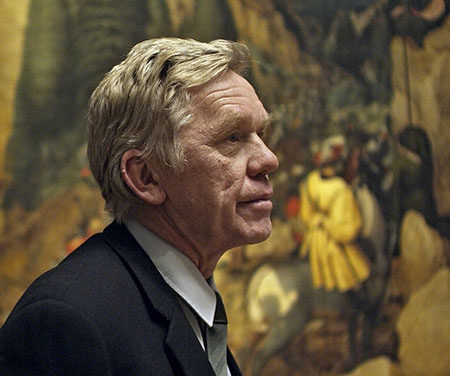 In the cavernous Kunsthistorisches Art Museum of Vienna, Austria, an unassuming security guard named Johann (Bobby Sommer) meets a Canadian woman named Anne (Mary Margaret O'Hara) visiting on family business. The museum provides Anne with a low-cost activity in an unfamiliar city, and through subsequent visits she and Johann grow friendly. Soon, they are sharing their lives through conversation as they walk amongst great art works from centuries past and monumental structures built by generations long gone. "This story might recall another famous movie about a couple exploring Vienna, Richard Linklater's swooningly romantic [sic] BEFORE SUNRISE," wrote RogerEbert.com and IndieWIRE contributor Kevin B. Lee in his review appropriated for the Ebertfest program. "But unlike that youthful coupling, here there's no chance of an amorous encounter between the leads, for reasons I'll leave you to discover. Here the two talk with no agenda other than to enjoy each other's company, discussing their families, their jobs, and their honest reactions to the artworks in the museum." The independent filmmaker Jem Cohen (BENJAMIN SMOKE, FUGAZI: INSTRUMENT) strove to make a compelling piece that felt as naturalistic and unpredictable as real life, working with a skeleton crew and non-professional actors in actual locations to "[create] a set of circumstances, some carefully guided, some entirely unpredictable," per Cohen in the press notes. After a year of editing and post-production, MUSEUM HOURS premiered in the International Competition section of the 65th Locarno Film Festival in Locarno, Switzerland, in late 2012. Release in the United States came one year later courtesy of The Cinema Guild, a specialty distributor based in New York City with a diverse catalog of documentaries and international cinema including LEVIATHAN, MARWENCOL, VIOLA, and Steve James' THE INTERRUPTERS.
MUSEUM HOURS played the sixteenth annual Roger Ebert's Film Festival on Thursday, April 24, 2014, 1 p.m. Director Jem Cohen appeared as a festival guest.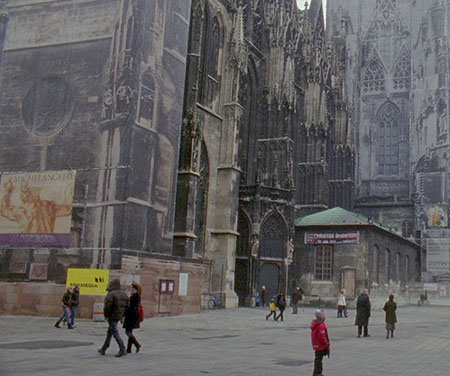 ~~~~~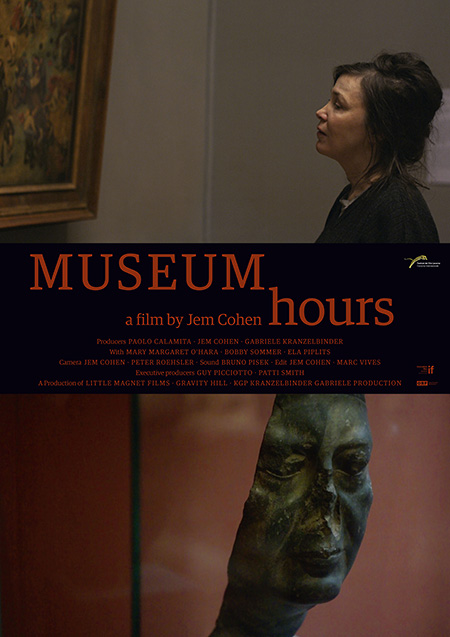 MUSEUM HOURS is a co-production of Little Magnet Films, Gravity Hill Films, and KGP Kranzelbinder Gabriele Production distributed theatrically, VOD, and on home video (U.S.) by The Cinema Guild. It was written and directed by Jem Cohen and produced by Paolo Calamita, Gabriele Kranzelbinder, and Cohen, and stars Mary Margaret O'Hara, Bobby Sommer, and Ela Piplits. 2013, HD/16mm, Color, 106 minutes
~~~~~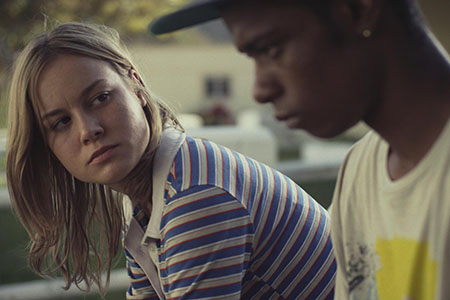 As the supervisor of a facility for at-risk teenagers, Grace (Brie Larson) exudes an ideal personality for dealing with unpredictable behaviors as well as truly emphasizes with the youth under her watch. She also makes a dynamic match for her fellow counselor and boyfriend, Mason (John Gallagher, Jr.). As much as she imagines great things about their future together, uncertainty rears its ugly head when the overlapping stays of headstrong Marcus (Keith Stanfield) and withdrawn Jayden (Kaitlyn Dever) trigger within Grace the suppressed memories of her own damaged past. "It all could have been painfully mawkish, populated as it is with the kinds of kids who provide inspiration for after-school specials," begins the review by former Associated Press writer and EBERT PRESENTS AT THE MOVIES co-host Christy Lemire that also appears in the program. "Instead, SHORT TERM 12 comes from a place of delicate and truthful understatement, which allows the humanity and decency of its characters – and, yes, the lessons – to shine through naturally … [director Destin Daniel] Cretton takes an abidingly naturalistic, conversational approach to both the complicated issues these kids face and the no-nonsense way their counselors try to help them." The Hawaii native and San Diego State University alumnus turned to his thesis short subject, the Sundance Film Festival jury prize winner SHORT TERM 12, as a basis for the project, drawn from his own experiences working at a foster home. "I was kind of a novice filmmaker," he states on the official Web site, "and somebody told me that if you were going to Sundance, you'd better have a feature script ready. So I wrote one." This expanded SHORT TERM 12 would earn the Grand Jury Prize at South by Southwest in 2013 along with several other awards before receiving a multi-platform release by Cinedigm later in the year. In between the two iterations, Cretton self-released his set-in-San Diego feature debut I AM NOT A HIPSTER.
SHORT TERM 12 played the sixteenth annual Roger Ebert's Film Festival on Thursday, April 24, 2014, 4 p.m. Actors Brie Larson and Keith Stanfield appeared as festival guests.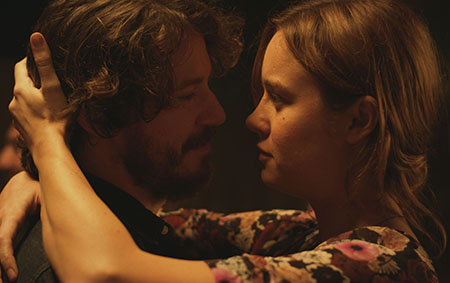 ~~~~~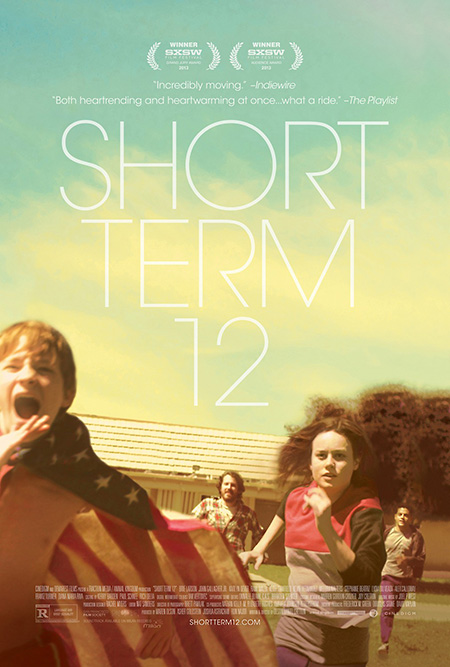 SHORT TERM 12 is a Demarest Films and Animal Kingdom presentation of a Traction Media production, distributed theatrically, VOD, and on home video (North America) by Cinedigm. It was written and directed by Destin Daniel Cretton and produced by Maren Olson, Asher Goldstein, Joshua Astrachan, and Ron Najor, and stars Brie Larson, John Gallagher, Jr., Kaitlyn Dever, Rami Malek, Keith Stanfield, Kevin Hernandez, Melora Walters, Stephanie Beatriz, Lydia Du Veaux, Alex Calloway, Frantz Turner, and Diana Maria Riva. 2013, HD, Color, 96 minutes
~~~~~
Cover graphic: © Roger Ebert's Film Festival/Daily Illini
MUSEUM HOURS graphics:
© 2013 Little Magnet Films GmbH
SHORT TERM 12 graphics:
© 2013 Cinedigm