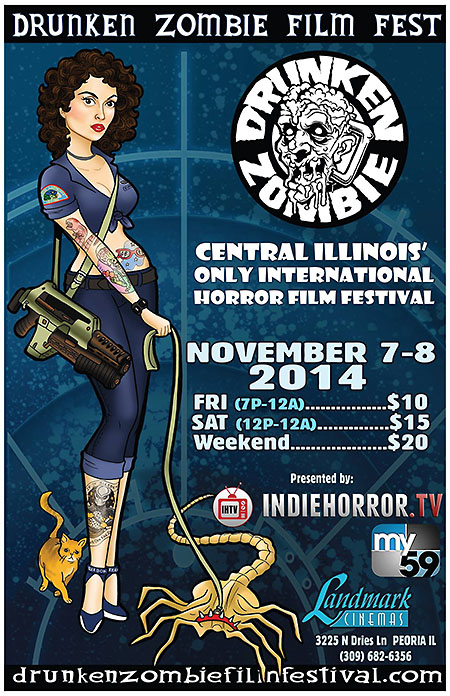 Heck yes, we're enjoying this awesome autumn weather! You too? Great. We now advise you to not get comfortable out there. Just look at our exclusive Calendar, people of cinema, it's loaded with plenty of ooky delights that will tempt you indoors between now and Halloween this Friday, October 31. ("Oooooh," you squeal in mock fright.) We also remind you that chilling Champaign, unnerving Urbana, and the dreadful cities beyond offer unique viewing options at this time of year in addition to the horrific. ("Aaaaah," you nod in pensive acknowledgment.) Oh, please. See the recent drop in gas prices? We say it's a sign encouraging you to haunt venues not necessarily close to home. A slightly scary proposition, we know, but there is only one true way to vanquish those fears, dudes … simply try 'em!
Posting close to the bone, we won't claw through all the upcoming shows and mainly remind you "The Pack" is descending upon our central Illinois moors once again, four niche film festivals taking place within a two-week span and 100-mile radius of the C-U. As in 2013, the first up is Freeky Creek Short Film Festival at Sleepy Creek Vineyards in Oakwood, a "dark and darkly funny" entrée served with a side of performance art lunacy, from Thursday, October 30, to Saturday, November 1; contact them immediately since seating is reserved and limited. Then, we jump a weekend to when the remainder run simultaneously. (Don't ask. We still don't get it.) World cinema of all genres will play the Route 66 International Film Festival at the Capital City Bar & Grill in downtown Springfield on the evening of Friday, November 7, and all day Sunday, November 8. Those still hankering for indie horror can sup on the Drunken Zombie Film Festival at Landmark Cinemas in Peoria, also November 7 and 8. Entertainment legend Dick Van Dyke will be the common denominator in the screenings and panels comprising the Embarras Valley Film Festival at Eastern Illinois University in Charleston, lasting from Thursday, November 6, to Sunday, November 9. Is your head now spinning like Linda Blair?
Don't scroll that screen, however, for we haven't yet exorcised all your options! Bonuses lie in wait for folks who might wish to partake in behind-the-scenes film activities. One is the new "Filmmaking 101" conference at the Heroic Age Art Center in Mt. Zion, near Decatur, on Saturday, November 1, organized by the Central Illinois Film Commission of Springfield. The other is the quarterly Champaign Screenwriters gathering at the Champaign Public Library on Wednesday, November 5, 6:30 p.m., sponsored by Champaign Movie Makers. Both groups should hold their respective monthly meetings in mid-November as well, although we can't confirm topics as of this writing. To conclude our tour, we cast a medley spell ensuring you will enjoy whichever events you partake in! After all, you can sleep when you're dead (tired).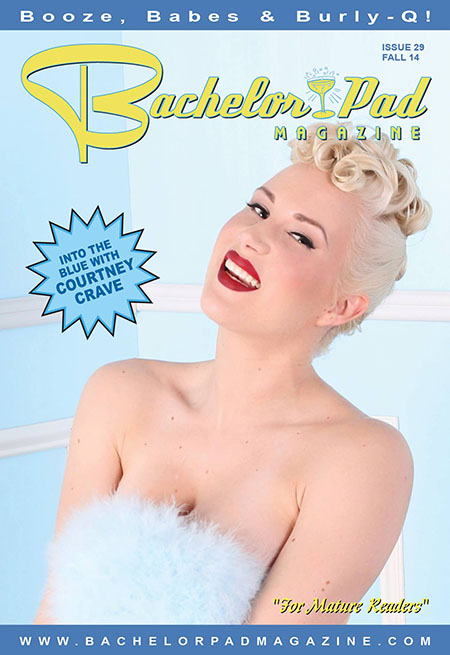 "Wait, wait," you mutter in confusion. "You're still talking to us?" Indeed! Our overview of Halloween-ish happenings du C-U is at an end but we have more to explore before heading back into the Secret MICRO-FILM Headquarters, namely, our atypically shapely graphics! We should not have to tell you the opening Drunken Zombie art depicts a slightly rockabilly Sigourney Weaver as "Ripley" from the seminal slam-bang sequel, ALIENS. What we will spell out is that we fully endorse the artist behind this and last year's DZFF "Bride of Frankenstein," which appeared as an advertisement in C-U Confidential #7, the lovely Becca Whitaker of upstate DeKalb. You can "vote Becca" by checking out her gallery of pop culture-inspired work on Tumblr or following her various adventures via Facebook; purchases and commissions can be arranged through either account. Wish her a "Happy Birthday" while you're there!
Given the omnipresence of full-figured female personae in her oeuvre – hence, "Becca's Bombshells" – it should be to no one's surprise that she is also a staff cartoonist for our sister publication-in-spirit, Bachelor Pad Magazine, issued four times a year by Jason "Java" Croft. In fact, issue 29 has just shimmied into public view and will be available at Exile on Main Street in downtown Champaign for your peeking or purchasing pleasure! The patented BPM mix of "atomic era" culture past and present includes fiction, interviews, cartoons, scene reports, drink mixes, hosting etiquette, fashion advice, today's best retro pin-ups, and the fact-filled movie column by Seattle's Will "the Thrill" Viharo, a must-read if your tastes run on the vintage side. Happily, we can confirm the Thrill's latest finally fills the Japanese science-fiction void in his illustrious BPM run and, as seen in the candid below, your humble editor and inflatable compatriot G salute this development with good cheer.
~ Jason Pankoke