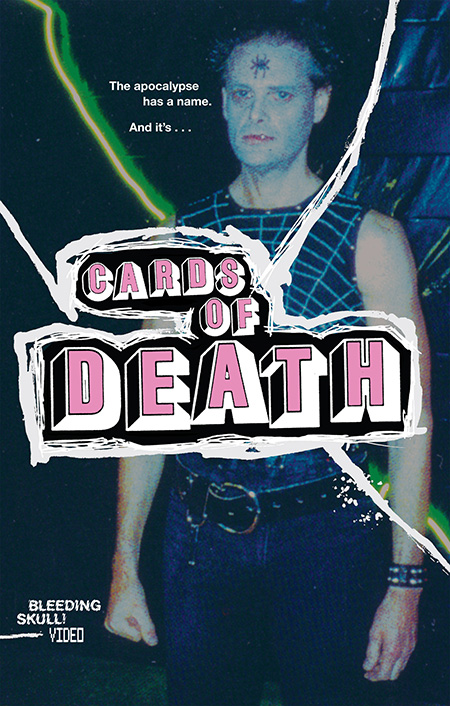 On this shiver-inducing Midwest winter day, we are issuing a "first alert" to our dearest readers who may be wondering what might emerge from the Secret MICRO-FILM Headquarters in 2015! We will not yet go into detail about the core plan, regarding a gradual shift in C-U Confidential perspectives and priorities, but can certainly illustrate by example. Did you notice those neatly garish video boxes positioned above and below these words? (How could you miss them?) While not unheralded Champaign-Urbana wonders, they do house comparable productions filled with that indelible MICRO-FILM spirit!
In the end pages of MF 7, we ran a teaser block promising not one, not two, but three sister projects intended to hit the presses way back in 2006 during C-U Blogfidential's infancy. We will revisit the topic of MF 8 at a later date and focus a bit on the others: Backyard Cinema, an upgraded edition of the B-movie one-shot issued by Mike Trippiedi (HEARTSHOT) in the Nineties, and The Video Throne, an essay-based series that would have examined disparate films-on-tape adopted from the sale shelves of That's Rentertainment in Campustown. None made it to pulp fruition, but, whoever said old concepts could not bear new fruit? At long last, we're renewing our membership to club TVT!
Watch for Throne-centric material to track into view between our regular CUBlog posts for a trial run. Early entries will look at underground video culture from yesterday and today, reveling in the true outsider cinema existing as only a shadow in the peripheral vision of the average mainstream consumer. A colorful case in point is our recent discovery of the Web site Bleeding Skull!, a repository for hilariously arch (but refreshingly good-natured) reviews of obscure genre films founded by Austin, Texas, enthusiasts Zack Carlson (co-author, Destroy All Movies!!!) and Joseph A. Ziemba (programmer, Alamo Drafthouse). In league with Mondo, they have spun off their love of the lost as a VHS label, Bleeding Skull! Video.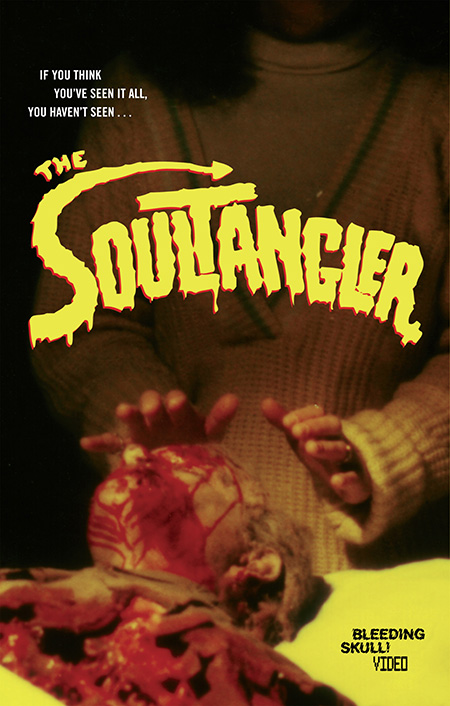 Both of their first two releases, CARDS OF DEATH and THE SOULTANGLER, hail from the mid-Eighties and received the sketchiest of worldwide release; Ziemba and Carlson's old-fashioned detective work has rescued them for a new generation of alt-movie fans. Interestingly, each also has a tenuous C-U thread. DEATH was the first of several made-in-Los Angeles flicks edited or produced by Champaign native Sam Oldham, while SOULTANGLER was the first feature from New York micro-filmmaker Pat Bishow who would have appeared in Backyard Cinema. Even Ziemba himself will be familiar to C-U and Chicago culture mavens, having played in the bands Wolfie and The Like Young on either side of the millennium!
We plan to comb through the fine art of curating highly eclectic movies with Bleeding Skull! in a future featurette. Other potential subjects along these TVT lines include Champaign resident David Gracon and his home-based microcinema, the impending 30th anniversary of Rentertainment, a limited series discussing VHS tapes still available for rental at that very same store, and a box art gallery compiled from legitimate MICRO-FILM Country relics. If you have any ideas for installments, please let us know!
~ Jason Pankoke
p.s. Be kind and rewind to our previous piece on the D.I.Y. video document ZINED!, which partly inspired us to climb back up on the Throne.
p.s.2 "What happens when 16,000 videocassettes go on sale and the editor of MICRO-FILM shows up?" Depending on how this series pans out, we might actually find out some day!