One day, in some way, we are going to take full advantage of that wily acronym for it is the grammatical gift that keeps on giving. (We could seriously emblazon those four letters on no small amount of swag such as t-shirts, bumper stickers, temporary tattoos, beer coasters, and the like…) Until such a time, film folk of Champaign, Urbana, and the cities beyond, we request you take full advantage of the just-opened Call for Entries window that will help us determine what will play the sixth annual New Art Film Festival! Get your locally-made cinema flowing to the Art Theater Co-op by following our instructions in the press release after the jump, which by now is a well-worn script for all the NAFF veterans in the audience. Art general manager Austin McCann and his trusted staff have a direct line to the Secret MICRO-FILM Headquarters and will regularly alert us on all the goodies deposited at or mailed to 126 W. Church St., Champaign, IL, until the deadline chimes at midnight at the end of Friday, August 28. A final schedule will then be announced mid-September as to what the NAFF will bring audiences on Sunday, October 4.
As this is obviously a transition year for the NAFF, at least in the sense of calendar placement, we will do our best to uphold the tenets you expect from our show: professional presentation by the Art, clean compilation by Luke Boyce and Shatterglass Studios, prescient promotion by Lisa and Jason Cerezo of ThirdSide, and engaging entertainment produced by people like you! We have ideas about modest bells and whistles we might add starting as early as this year, so watch for updates and details right here at C-U Blogfidential, on the NAFF Facebook page, or at the official NAFF Web site so you hear about them first. We look forward to seeing the independent film community's most current visions on our screen!
~ Jason Pankoke
This announcement will remain at the head of C-U Blogfidential until further notice. Please hit the jump for the official NAFF 2015 Call for Entries or scroll down for the most recent posts!
~~~~~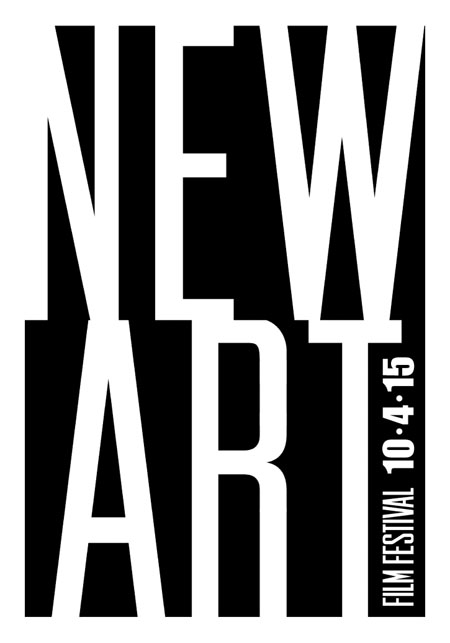 ~~~~~
FOR IMMEDIATE RELEASE
NEW ART FILM FESTIVAL ANNOUNCES CALL FOR ENTRIES FOR 6TH EVENT IN THE FALL!
(Champaign, Illinois) July 10, 2015: For the first time, the premier downstate Illinois event for locally-produced movies is set to inspire audiences in Champaign-Urbana during the autumn season! Organizers of the New Art Film Festival (NAFF) are now seeking films to play their sixth annual extravaganza at the Art Theater Co-op in downtown Champaign on Sunday, October 4, 2015, and invite everyone to help make their move across the calendar a success!
"We are not only happy the Art Co-op accommodated our shift this year from April to October for the NAFF," says program director and co-founder Jason Pankoke, "but excited to find out how our 'little fest that could' might prosper amongst key arts-related programs in Champaign-Urbana such as the Ellnora and Pygmalion music festivals and Pens to Lens and Freeky Creek film events." The NAFF will reveal details of their Art tenure and satellite functions closer to show time, until then encouraging filmmakers to heed their Call for Entries and submit work.
The NAFF will consider shorts, features and Webisodes of all genres, with preference given to work made within the last three years. Non-returnable DVD screeners may be mailed or hand-delivered to: The Art Theater Co-op, 126 W. Church St., Champaign, IL, 61820, attn.: New Art Film Festival 2015, c/o Jason Pankoke, Program Director. Filmmakers may enter early and often, combining works on single DVDs if desired, and links to on-line streaming are also acceptable if DVDs are not feasible. As always, submission fees will not be charged.
Entrants should include the following information as hard copy with the screener and/or a text message to the NAFF e-mail address, NewArtFilmFestivalCU [at] gmail [dot] com: Year of Production, Running Time, Name of Director(s)/Producer(s)/Writer(s), Names of Primary Cast Members, Name of Production Company(ies), Plot Synopsis, Filmmaker Biography(ies), Print Source (i.e., Contact Information we can share with the public). This year's deadline to enter is FRIDAY, AUGUST 28, 2015, 11:59 p.m. CST.
The core goal of the NAFF is to stress appreciation of and participation in creative media by makers living and working in Champaign, adjacent Urbana, and the immediate region beyond Champaign (IL) County. Organizers will also consider material from artists in Bloomington, Normal, Springfield, Decatur, Chicago, et al, for the sake of programming variety. Questions about the submission process can be forwarded via NewArtFilmFestivalCU [at] gmail [dot] com while past history of the NAFF can be gleaned from www.NewArtFilmFestival.com.
Returning partners in the festival include Shatterglass Studios and ThirdSide, both based in Champaign. The final selections will be announced around September 15, 2015.
Jason Pankoke
Program Director
New Art Film Festival 2015
CONTACT
Jason Pankoke
Program Director, New Art Film Festival
NewArtFilmFestivalCU [at] gmail [dot] com
217-418-5685
Austin McCann
General Manager, the Art Theater Co-op
the.art.theater [at] gmail [dot] com
###