For the third time this year, MICRO-FILM sets up indie film shop at Mike 'n' Molly's, 105 N. Market St., Champaign, IL! Halloween is just around the corner, so we'll break out a pair of thrillers from the underground one week from tonight on Saturday, October 28, just so we can watch you squirm!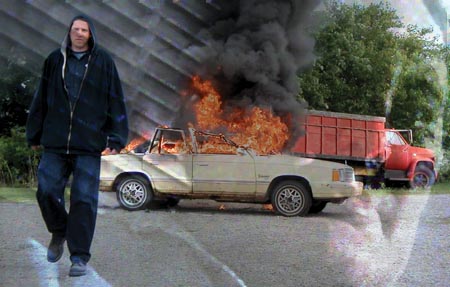 First at 8 p.m. is DRAWING BLOOD (2005, 89 min.), a Chicago-made picture about a mental patient who escapes and heads where any young demented man would – back home! Directed by UIUC alum Jeffrey Wolinski and his brother, SIU-Carbondale graduate Michael Wolinski, DRAWING BLOOD stars Bryan Irzyk (THE AFTER SCHOOL SPECIAL), Robert Z'Dar (MANIAC COP), and Joe Estevez (RESURRECTION MARY).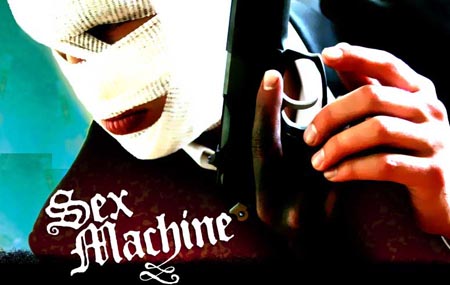 Then, at 10 p.m., SEX MACHINE (2006, 106 min.) will get its freak on as a man named Frank (John Howell) comes to with a satchel of big money in his hand, an extremely fuzzy memory in his head, and grotesque scars encircling his body. Frank's adventure to reclaim his bearings and win back his beloved Claire (Jessica Alfrey) will involve the goverment, the mafia, undead hit men, mad science, and, yes Virginia, a bowling alley. Strike! Directed by Christopher Sharpe, this genre-bender made in Austin, TX, received a thumb's up from the MICRO-FILM News Blog, and this is your chance to see why!
So, once again, we must hoist our pints high to our co-sponsors for believing that this Show must go on: Tripod Films LLC, Asphalt Planet Motion Pictures, Exile on Main Street, and Mike 'n' Molly's. 21+ entry, $4 cover for both features. Be there!
– Jason Pankoke