Hot dang, ladies and gentlemen! How about that barnburner of a spring? We somehow squeezed through the merry month of April intact but, as we love to regularly point out, the fun is never done when it comes to the film culture of Champaign, Urbana, and the cities beyond! Local and regional filmmakers always need to plan ahead for opportunities to show off their creative spoils, so consider this a reminder to entertain opportunities that will occur later in the fall!
A trio of independent cinema showcases within easy driving distance from the C-U will encore the first weekend of November. (You read that correctly. We seriously need to arrange for a downstate Illinois film festival summit during which this pointless bottleneck can be addressed and summarily thrown out the window. But, we digress…) The super-fun Freeky Creek Short Film Festival in Oakwood (Oct. 31-Nov. 2) and icky-sticky Drunken Zombie Film Festival in Peoria (Nov.2-3) are both seeking genre fare as hinted by their names, while the Route 66 International Film Festival in Springfield (Nov. 1-2) is accepting a broader spectrum of narrative and documentary. Hit those links above to review details and deadlines!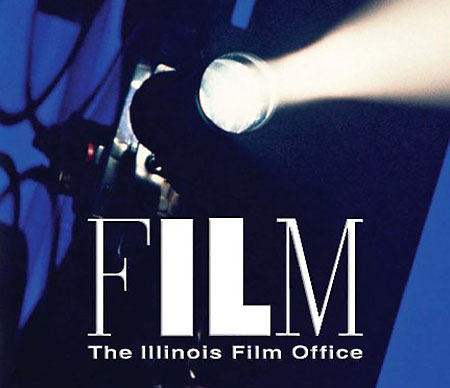 Of an equally competitive stripe, but with a much narrower margin of success, is the sixth annual Shortcuts Contest sponsored by the Illinois Film Office. Nicole Nisson of the Illinois DCEO office reminds C-U Blogfidential the submission deadline for this competition is Friday, August 30. Entrants must be at least 18 years old and an Illinois resident; entries can be narrative, documentary, or "freeform visual expression" and originate on any medium. The winner will receive a cash prize and have their work screen at this fall's 49th edition of the prestigious Chicago International Film Festival in the Windy City.
To conclude, this week in May we'd typically be talking up the annual community film festival hosted by the Normal Theater in downtown Normal, the BNFilmFest, except that it is not on the schedule for 2013. "Our coordinator for the fest has run out of time to devote to it this year," Normal manager Dawn Riordan tells CUBlog via e-mail, "so we're looking at hopefully doing it next year." Here's to the BNFF resuming its course 12 months from now and once again offering the citizens of Bloomington-Normal a screening opportunity similar to what we sponsor here in the C-U with the New Art Film Festival.
~ Jason Pankoke