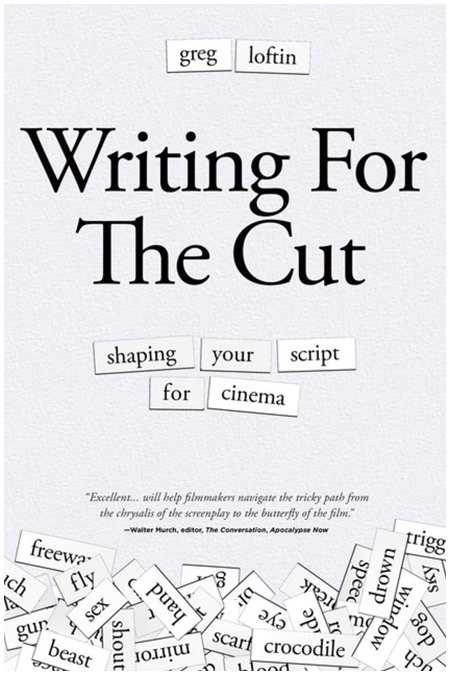 ~~~~~
Good afternoon, dearest readers! We have decided to revamp our scheme for this review series and post our contributors' words in full here at C-U Blogfidential. This is an updated version of our kick-off post from January that includes Daniel Tice's complete text about Writing for the Cut by Greg Loftin. Thanks!
It's a good day to flip the script, studious associates! In the first of a series, we turn our attention to Michael Wiese Productions of Studio City, California, a premier publisher since 1976 of trade books that cover various aspects of motion picture development, production, and distribution. The imprint's founder, Michael Wiese, is a native of Urbana and contributes to the company from his home in Cornwall, England, while long-time vice president Ken Lee keeps the business humming in the United States. Once a month for the next few months, we will share with you a brand-new review of a choice title from their catalog to demonstrate the breadth of subject matter that can be covered under the "film book" category.
We are grateful to have guest writers on board to split the reviews with your humble editor. Our first title is Writing for the Cut: Shaping Your Script for Cinema by Greg Loftin, released by MWP in June 2019. "Loftin does not present his ideas as 'A Formula for Guaranteed Success,'" confirms Daniel Tice in his review, "but rather a new perspective on the art and craft of screenwriting that bridges the Alpha and Omega of the filmmaking process." Sounds intriguing to us! Click on this link to check out the further adventures of Tice, who lives in Gibson City and is a screenwriter, craftsman, and producer at Hepp Katt Productions. You can learn more about Writing for the Cut on the MWP website or purchase it through Amazon, while you can listen to an audio interview with Loftin here at Apple Podcasts.
Condensed versions of the set will be collected in a MWP feature that we are planning for an upcoming issue of C-U Confidential. Please keep an eye out for our next entry in the series!
~ Jason Pankoke
~~~~~
Writing for the Cut: Shaping Your Script for Cinema
By Greg Loftin
Michael Wiese Productions
Paperback, 190 pages, $26.95 SRP
Writing for the Cut by Greg Loftin takes the craft of screenwriting and turns it on its head. More accurately, Loftin re-edits the perceived relationship between screenwriting and editing. Contemporary screenwriting advice has as many variations as there are writers to write about it. However, there is one thing they all agree on, never use screen direction in your screenplay. To paraphrase, it is not your job as the writer to tell the director, cinematographer, or editor how to do their job. Loftin explains how this wasn't always the case and that, while many creative freedoms were gained, something seems to have been lost. Writing for the Cut offers strategies for writing that will help ensure that more of your cinematic vision makes it through to the final cut. By offering insights into the thoughts and process of the editor, Writing for the Cut allows the writer to craft their stories while keeping in mind where their vision will receive its final form, the editing suite.
In the Introduction, Loftin gives a quick summary of his concept of Writing for the Cut complete with an example from the film EX MACHINA.
The Chapters Include:
Chapter 1: Studio Exiles; Are we writing for cinema or a notion of cinema? How screenwriters lost their memory of filmmaking.
Chapter 2: Jump; The Kuleshov effect and how the cut tells the story: Getting from the word to the moving image.
Chapter 3: Magic; Georges Méliés gives us some abracadabra in our very first for-the-cut strategy: the substitution splice.
Chapter 4: Three Axes; Suggestion, puzzle, and kinesis – three kinds of juxtaposition that can turn a passive viewer into a story partner.
Chapter 5: Suggestion; Suggestion is a lyrical kind of juxtaposition that invites the audience to add imagination and subtext.
Chapter 6: Puzzle; We can remove or reorder the jigsaw pieces to draw the audience to find a solution.
Chapter 7: Kinesis; Slicing and dicing time to put movement into our story – the cut creates motion, and the audience adds emotion.
Chapter 8: CITY OF GOD; A case study – the opening sequence to a film that captures most of our editing moves.
Chapter 9: Torpedo Boat; The story so far, arthouse versus mainstream, to cut or not to cut.
Chapter 10: The Lie Detector; The dark side – the "gap of fit" between word and moving image, and how editing reveals and fixes flaws.
Chapter 11: Writing in the Cutting Room; Mashup, remix, and previsualization – the screenwriter becomes editor.
Chapter 12: Hatching the Story; Writing with text, images, and sounds – the cut tells the story, and the cut proves the story.
Chapter 13: Art of the Magpie; How to make a sizzler.
Chapter 14: Way Station; Nearly a conclusion.
Screenwriting books generally take one of two forms. Either they are theoretical (what you should think about) or practical (what you should be doing). Loftin has managed to bridge these two disciplines with a combination of historical perspective, and practical exercises. Loftin does not present his ideas as "A Formula for Guaranteed Success," but rather a new perspective on the art and craft of screenwriting that bridges the Alpha and Omega of the filmmaking process. Screenwriters of any level of skill and experience will benefit from the insights and perspective presented in Writing for the Cut.
~ Daniel Tice
This review originally appeared on the Hepp Katt Productions website in November 2019. It has been slightly edited for grammar and formatting.
~~~~~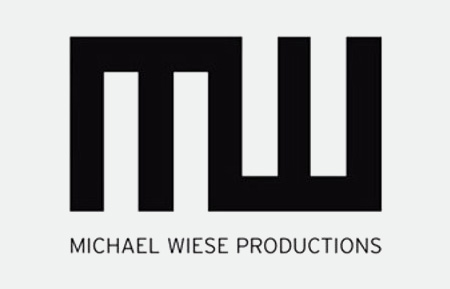 ~~~~~
Review © 2019 Daniel Tice. Used with permission.
CUBlog edits © 2020 Jason Pankoke
Graphics: courtesy Michael Wiese Productions