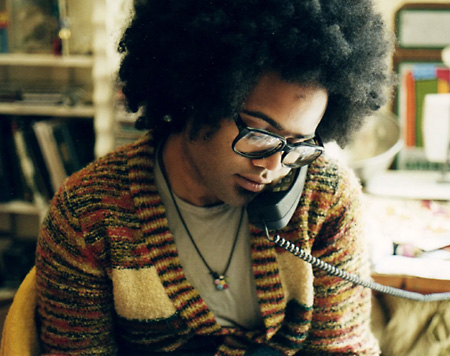 ~~~~~
Our future as a diversified nation is in trouble if we don't ease the toxic levels of disconnect between us, dearest readers, and I'm not talking solely about the initial reactions to and early repercussions of the tallies to be counted as today wears on. We've had plenty of opportunity to participate in Election Day by voting remotely and maintaining our wellness as best as possible, but if you have not yet partaken then please figure out a way to do so safely. I received my mail-in ballot with time to spare and ultimately slipped it into the yellow drop box adjacent to the Champaign Public Library on State Street. Since I needed to be in the C-U last week I figured, why not? My voice will still be heard.
I should have been in town much of the past two weeks per my initial plan, not just on Thursday to run errands and deal with mail, for reasons that will become apparent soon. Even with the brief pit stop in Champaign-Urbana – there is no other kind of visit from your humble editor anymore – this segment of my life does not rate as one I am going to remember too fondly. Apart from the overall lack of camaraderie with my friends and neighbors, the reduction of everyday activity due to COVID-19 precautions, the fearful climate stoked by the political monsters among us, and the personal shift in geography that will be coming to fruition by the end of 2020, it's the ghosts in my attic that have been bothering me greatly.
~~~~~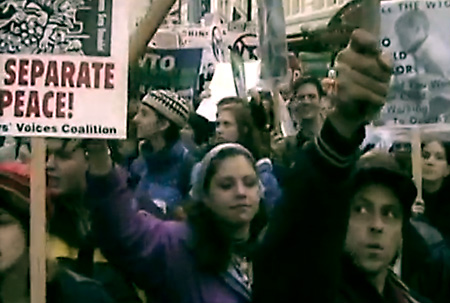 ~~~~~
I used to look forward to this period on the calendar when University of Illinois campus bustle would ramp up as nature settled down for the winter months. These days, it only serves to remind me of what is not there for me anymore in our harried Twin Cities. Two years have zipped by since the most recent New Art Film Festival took place at the now-closed Art Theater on October 29, 2018. Last week marked the 15th anniversary of the release of MICRO-FILM 7, the last print edition, while this month arrives at the 20th anniversary of when I published MICRO-FILM 3, "the one proving MF to be worth the effort." And, it has been 20 years since the fourth and final Freaky Film Festival rocked downtown Champaign between October 27 and November 2, 2000, culminating with a "best of fest" show at the Art and a Salaryman gig at the sorely missed Highdive. The fall season has some serious gall to tease me this way.
Paying even loose attention to my writings in the last year here on C-U Blogfidential, you probably have noted a sense of defeat and impending revelation. As the writing hits the wall, so to speak, I'll alert you on what is happening and how it will impact our Confidential doings. Said writing will continue for the undetermined future, but this is clearly a warning shot that CUBlog and every other connected project will never be the same again. That goes for yours truly, I think. I hear that change is good. Right?
~ Jason Pankoke
~~~~~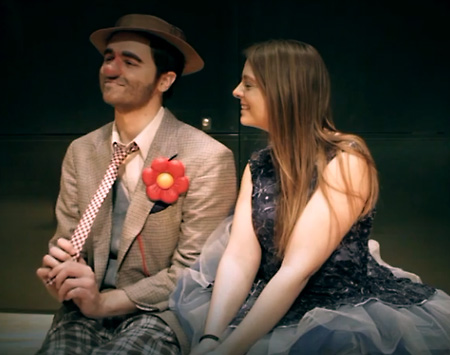 ~~~~~
p.s. I kind of bit off more than I was intending to chew by launching several short-term article series in the last couple of months, including one more that begins next week. I will shepherd all of them across the finish line because they involve stories and discussions that are worth sharing. Don't panic!
p.s.2 In the grand scheme of things, dates are just flippin' numbers. I know. However, some numbers matter greatly just like today, Tuesday, November 3, 2020. Find your polling place and mask up if you're willing to wait over the long haul on tired legs and aching feet to cast a last-minute ballot. It may be a pain, I know, but it is necessary if you have interest in starting to right some institutionalized wrongs.
p.s.3 I grabbed a frame from 30 FRAMES A SECOND: THE WTO IN SEATTLE to represent Freaky Film Festival in the article, partly because it was in (muted one-chip) color, and you can rent the indie doc fave through Vimeo. Following this note is a high-contrast portrait of Dominique Gallo from A PRIMER FOR DENTAL EXTRACTION, a Chicago-made experimental piece by Carl Wiedemann that played Freaky 2000 along with 30 FRAMES; click here to witness its monochrome industrial strangeness, thanks to a high-definition transfer posted just two weeks ago. You can also learn more at this link about Jon Moritsugu's lo-fi dramedy SCUMROCK (top photo), which I gave a full-page review in MF 7, and go here to watch Andy Due's bittersweet THE CLOWN (third photo), which played the last NAFF, starting at the 10:20 mark.
~~~~~