We recently mused about the patchy history of Champaign-Urbana related music videos, wherein we failed to address the equally inconsistent methods through which one might actually view them. Apart from an on-again, off-again quest to corral those available on the Interwebs under the "Music Video" playlist on our own YouTube channel, we rarely come across conscious attempts to collect non-club footage of performers making their way through "the C-U scene." A few examples aired by local television stations come to mind such as STUDIO X, for in-house concerts, and VIDEO DINER, for curated clips, both of which aired briefly on the University of Illinois PBS affiliate WILL-TV a decade ago, as well as X precursor NEW EXPRESSIONS taped at WILL in the early Nineties. There must have been others. Right? Hrm.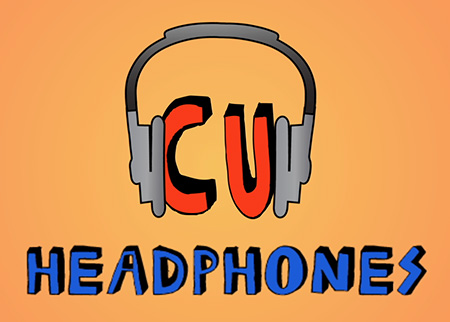 Currently, the UIUC College of Media television service UI-7 is rotating in its schedule the first five episodes of CU HEADPHONES, a half-hour local music digest created by recently graduated students Kevin McMahon and Adam Howarter that debuted in April. This effort has so far joined together live performances and conceptual cuts featuring the likes of Bones Jugs N Harmony, The Duke of Uke and His Novelty Orchestra, Elsinore, Emily Otnes and The Weekdays, Feral States, The Fights, Grandkids, Shadows on a River, Single Player, Sun Stereo, and Withershins, many of these segments provided by Urbana Basement Sessions. UI-7 manager Chris Lukeman tells C-U Blogfidential that Howarter plans to produce "a few more episodes" should he receive enough content via submissions; feel free to contact Howarter through ui7television [at] gmail [dot] com if you have applicable material to offer. You can also read this interview with him at buzz magazine about the impetus for putting on HEADPHONES.
With the near-absence of Web presence for CU HEADPHONES at the moment, the only way you can watch episodes is when they hit the UI-7 airwaves. However, many parts that make up the whole can be found out there if one cares to look. Below is an example, the visually rich collage set to Elsinore's sweeping anthem, "The Art of Pulling," produced by C-U media artists Oliver Peng and Christopher Sotelo. Enjoy, dearest rock stars!
~ Jason Pankoke