February 26th, 2020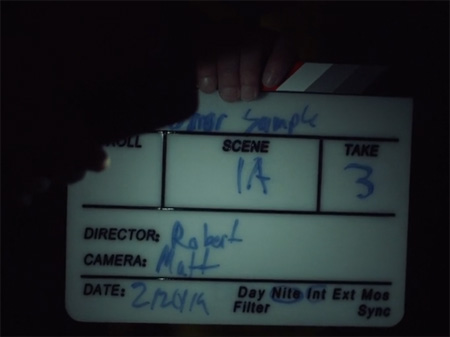 ~~~~~
Did you take up my suggestion and attend the Champaign Movie Makers meeting on Monday night? If so, you hopefully left with a smile and a better understanding of what CMM members are capable of putting together in our community after watching their 48-hour film festival. That said, what else is out there for those who want to seriously build their skill set so they can gain a foothold in the entertainment world? A newer group in Champaign, the Workshop Films Collective, is offering next-level instruction that some of our friends and neighbors might be craving if they don't yet have the chops for professional production or the means to attend film school. It is a service the likes of which is rarely offered here in the private sector or at university and, for today, C-U Blogfidential can share the scoop on this opportunity!
Eager facilitator John Isberg, who segued from a career in special education teaching to a full-time and self-made gig as an independent video creative within the last several years, hosts the meetings of the collective in the modest back studio space of Shatterglass Studios near downtown Champaign. Ready built for his purposes, it is intimate enough for everyone to share face time as they talk projects and strategy while equipped with the appropriate gear to augment their lessons from week to week. One of the collective's strengths is that it does meet weekly, not monthly, so that individuals can consistently soak up the entirety of what it means to play a vital role on a set and practice hard towards that goal.
"Magnolia" long take from Swede Films on Vimeo.
"We work on developing production skills in camera, grip and electric, sound, directing, and developing professionally as a film crew," states Isberg in a brief IM conversation with CUBlog. "The collective is guided by the principle that film is a collaborative effort and we work to support and develop each other's voices through film." To that end as with CMM, members of the Workshop Films Collective may have one eye on the bigger picture with pet projects in mind as they dig in practicing the technical skills they would like to perfect. Isberg realized that the group itself had to first coalesce into a nucleus that is capable of stepping beyond the comfort zone of the "lab experiments" performed at the Shatterglass confines.