September 24th, 2020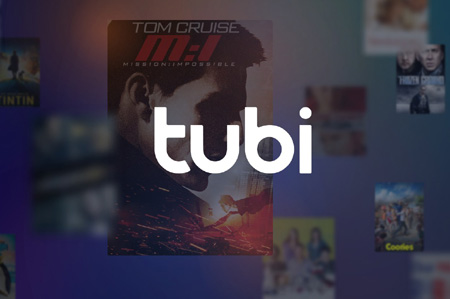 ~~~~~
When it comes to the major streaming services, I agree with the sentiment shared by other pop culture writers that niche and international films should be better represented. I also realize the media conglomerates have to satisfy the tastes of a general audience in order to make money. So, if one wishes to dive deeper, one has to look past the likes of Netflix, Disney Plus, Vudu, Peacock, Apple TV, Hulu, YouTube Movies, and CBS All Access (about to become Paramount Plus). Criterion Collection launched its own platform to present its library of curated world cinema, while Vimeo on Demand provides an outlet for independent producers to rent their wares that is not swarmed by Hollywood as is Amazon Prime. Other variants exist if one searches a bit and most of them require the viewer to make a purchase. That is expected and all good if the viewer has disposable income.
I emphasize greatly with my fellow citizens whose finances continue to wither because of insufficient employment in the pandemic era. Many of us simply don't have the cash flow to afford first-run movies and many other amusements. (Conversely, swarms of parents have now dropped $20 to $30 in premium fees on cue for the privilege of streaming TROLLS WORLD TOUR and MULAN with their children.) So, we'll always have cable television and its insane price tiers, free YouTube interrupted by awkward breaks, free Vimeo filled with shorts and experiments, free Daily Motion for flotsam and jetsam to wade through, and free-with-membership access to collections like Kanopy through our public libraries. The overwhelming effect can be the equivalent of surfing 57,000 streams (and nothin' on) and this doesn't even account for movies ripped to one's devices or a shelving unit stocked with home videos.
Recently I discovered a newer service that is user-friendly, free with ad breaks, and just weird enough to possibly be worth the adventure. Tubi, launched in 2016 and purchased by Fox Corporation earlier this year, is available via numerous platforms as well as the internet and is comparable in feel to brands like Crackle and PlutoTV. After several swims in the pool, I can best describe Tubi as if one ambled into a mom-and-pop store where direct-to-video features, cult movies, moldy oldies, and documentaries outnumbered studio releases by a wide margin. The algorithms bring up titles you have never heard of in every search, but a few surprising gems can be located with a little effort and guess work; it will be worth the extra time to create an account and keep track of goodies that way. Tubi has no organization to speak of that guides you through their offerings by genre but they do hotlink the names of directors and actors, which allows a one-click search method of sorts.
~~~~~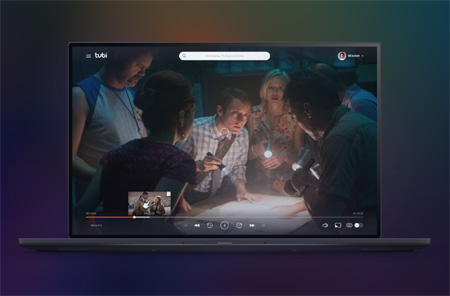 ~~~~~
Being the humble editor of C-U Blogfidential, I had to entertain a hunch or two and my findings can be found below. The first list is of independent films related to downstate Illinois and the second is of features that have played Roger Ebert's Film Festival. Click on titles to go to the landing pages and play without delay! Video streaming quality is fine with good Wi-Fi, advertising insertions are spaced agreeably, audio options are basic, subtitles are hardcoded, and a suggestion box may partly cover the screen during end credits but you can collapse it and allow your movie to finish out. All these observations stem from browsing Tubi via Mozilla Firefox on both a PC laptop and Apple iMac. The service does not put all its licenses on all platforms; Ma JaPan and I watched Aardman Animations' EARLY MAN on Tubi using her Roku-loaded flat screen television, but I could not find it on the computer side.