July 3rd, 2020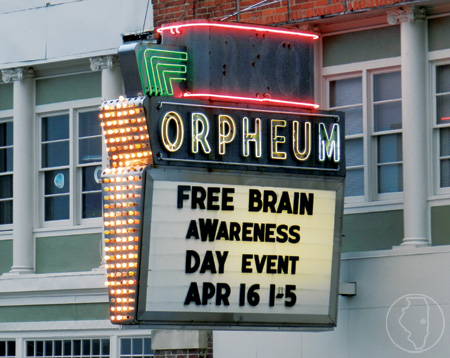 ~~~~~
While retailers, restaurants, and attractions had their operational restrictions eased again as of last Friday, June 26, allowing for more flexibility to serve customers in person, there is no guarantee we will see an end to the pandemic soon even if our state is in better shape than others. Both the coronavirus information page kept by the Champaign-Urbana Public Health District and an animated map embedded on the response page from the Illinois government show that Champaign County has weathered more virus activity than its neighboring counties by far. Why is it the case? Maybe, contagious folks go directly from Chicagoland to Champaign-Urbana more often than other downstate cities. Maybe, our neighbors are more diligent in being tested, thereby increasing the total number of diagnosed cases. Maybe, we will never have enough contact tracing performed to determine the answers. All I know is I plan to wear the damn mask in public for the common good, follow social distancing guidelines until national health officials say otherwise, and adhere to the adjustments made by any establishment I visit.
Opening back up or expanding services under "Restore Illinois Phase 4" is also no guarantee that all businesses will truly be back in business, including theatrical exhibitors. Skim last week's Calendar and you will see the area's drive-ins are feasting on catalog titles while indoor screens remain dark. An exception is the Roxy Cinemas in Ottawa, which is within driving distance of MFHQ Remote but too far away from the C-U for a night out. What will it even look like once we're allowed back in? The News-Gazette gave us an idea when they shared the revised rules; "Movie Theaters and Performing arts" etiquette involves the expected modifications to keep patrons and workers safe including spaced-out ticket lines and seating, lower maximum capacity per show, no refillable food or drink containers, and staggered entry and exit. I wonder how much total effort will be put into maintaining this barometer, especially at a multiplex. Not helping consumer confidence, AMC Theaters recently let it slip they would allow mask wearing to slide before walking back the policy due to criticism from all corners.
The largest movie theater chain in the United States also keeps backpedaling on when they will reopen worldwide, recently resetting that date as July 30 due to various circumstances. Rapid-fire change is suddenly the norm. That makes it interesting, right? In a world where the studio juggernauts are actively leapfrogging over one another for future release dates to space their preordained hits once a sizeable amount of screens are available… In a world where a 27-year-old dinosaur blockbuster tops the box office charts again through drive-in play… In a world where a no-budget, 30-minute chiller filmed in socially distant conditions can be four-walled in a single traditional movie house and gross the highest amount in the country on its one-day run… anything is possible and nothing is completely predictable. Well, that's not exactly true. What is predictable is the smaller houses in our communities are being forced to innovate as they struggle to float themselves in a downturn that keeps elongating due to coronavirus fears. It seems like what can go wrong will go wrong before anyone can right the ship.